On this page you will find details of the two hall in the grroup
Poulton-Le-Fylde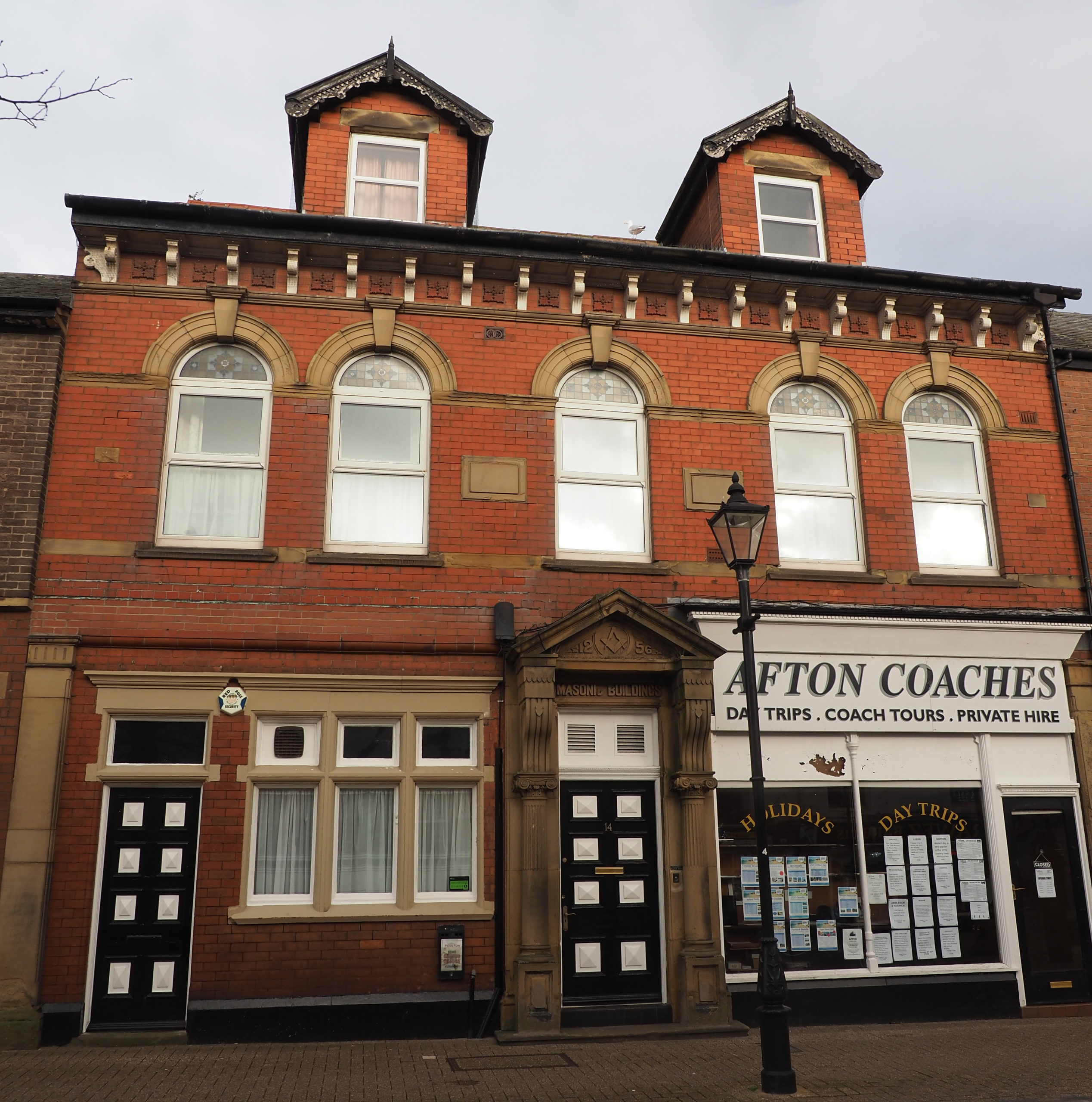 In late 1887, following the purchase of the building known as 'The Old Police Court', by members of Lodge of Fidelity No 1256, and the subsequent demolition of that building down to cellar level, the project to build Poulton Freemasons Hall was commenced. The combined cost of site clearance and new build being £1,000 which today would be equivalent to about £480,000.
The foundation stone of the new hall was laid on 8 October 1898 with full ceremony by the then Deputy Provincial Grand Master Robert Wylie who was supported by many Freemasons from far and near, including all the members of Fidelity Lodge. The ceremony included a march round town in  dress regalia and a service n St Chad's Church.
In 1869 Lodge of Fidelity was the first lodge to be established at Poulton Le Fylde and met at the Bull Hotel until the new hall was consecrated. This took place on 20 July 1899.
In order to satisfy certain legal niceties and to have on record those named as being responsible for the financing and management of the new hall, Fidelity Lodge was required to elect five of their members as hall trustees.
Lodge of Fidelity Trustees held that responsibility until 1964 when the present Poulton Masonic Hall Company Ltd took over full ownership of the building, furniture, fixtures and fittings formerly owned and controlled by the Fidelity Lodge Trustees. The Company was incorporated on 3 December 1964 and was to be controlled by a board of directors who would be responsible for all aspects of company activities.
St Annes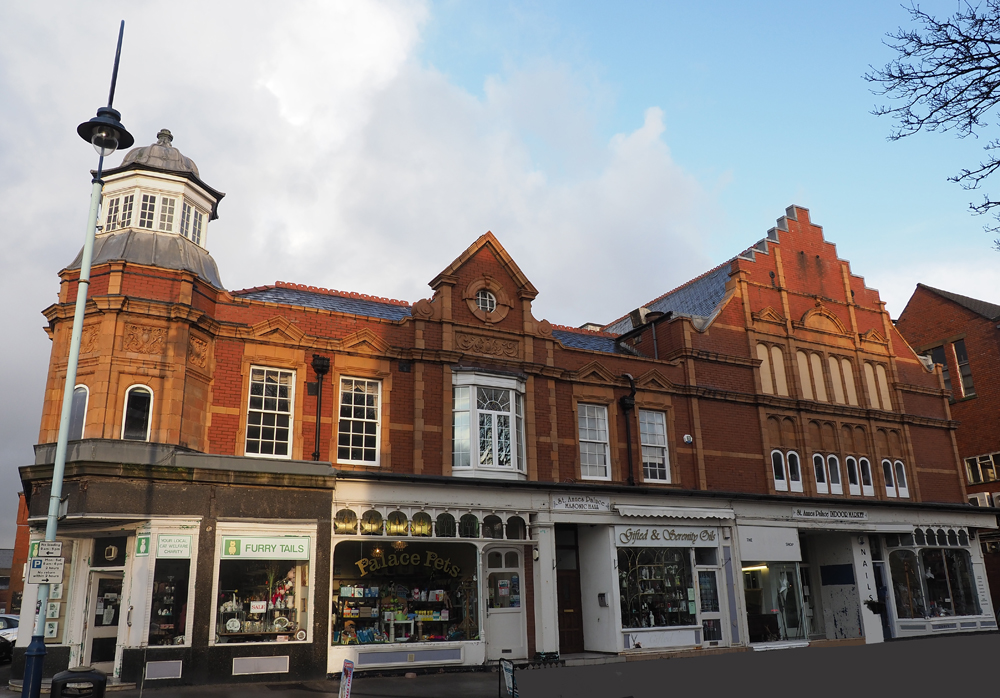 Built in 1900 as the St Annes Public Hall and Tearooms, it was altered in 1910 to a cinema. The Blackpool Winter Gardens bought the building in 1925, enlarged the cinema, and put in a sprung dance floor (where the lodge room is now ).
The Blue Room was a cafe, usually for afternoon teas to accompany the 'Tea Dances'. There was a billiard room in the basement, but with the Freemasons buying the building circa 1959 and carrying out major alterations to remodel the interior, the lowering of the lower floor to accomodate the market, and the fitting of a new floor to create the main dining area upstairs, this along with the creation of the lodge rooms has resulted in the current building.
Recent exterior renovations have added to the looks and expected longevity of the building.