WEST LANCASHIRE FREEMASONS' CHARITY





The principal aims and objectives of the charity are and will continue to be the provision of financial assistance for the relief of Freemasons of the Province, their widows, children and dependents who are in conditions of need, hardship or distress.
This leaflet explains how we are able to help: WLFM Charity Leaflet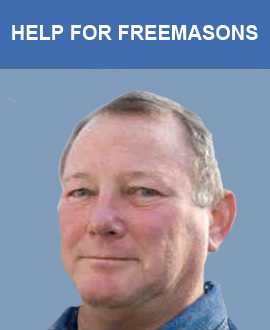 Big enough to make a difference
Our charity is the largest UK Masonic charity outside the Grand Charities and we anticipate making significant payments to deserving causes.
Freemasonry Cares
If you are or have been a Freemason in West Lancashire or are a widow, child or dependant of a West Lancashire Freemason and you are in need of financial assistance, the WLFC  may be able to help.
You can start the process either by contacting the almoner of the lodge, calling Freemasonry Cares 
0800 0356090 
or by contacting the WLFC direct.
See the contact page to see how to contact us.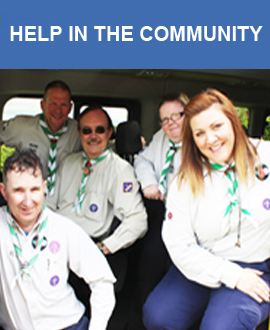 Giving
The West Lancashire Freemasons' Charity is proud to play its part in the wider sphere of Masonic giving where £1,000,000s are provided each year for national and international causes, all from the pockets of Freemasons and often unnoticed by the general public.
Gifts to the community
We also believe that Masonry has a valuable role to play in the community and we have been pleased to provide funding over many years to help a wide variety of projects, such as:
North West Blood Bikes
St Vincent's School for the Blind
Blackpool Scouts
Zoё's Place in Liverpool
and many, many more.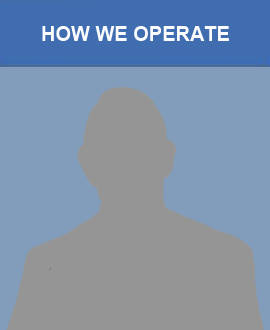 Manned by discreet volunteers
Nobody in our organisation receives any payment for the time they give to our charity. Our team of volunteers are however, extremely experienced in the working of the charity and are all bound by a strict code of confidentiality.
They are extremely dedicated, sympathetic to applicants' difficult circumstances and happy to offer assistance and advice to those in need. We appreciate that seeking help when you are in need can be embarrassing and stressful but you can be assured that your application will be dealt with sympathetically and discretely.
Running a lean ship does not mean skimping on standards. Everyone involved is determined to follow best business practice and fully meet the most stringent regulatory requirements ensuring that funds are not only secure but are applied correctly and efficiently.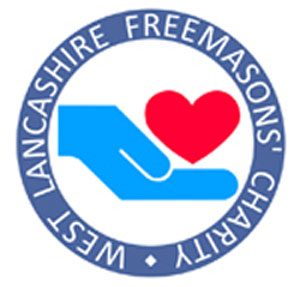 The WLFC
is wholly run
by volunteers 
Governed by a board of Directors
The directors are drawn from a wide range of professional backgrounds suited to taking on the responsibility of overseeing a substantial financial enterprise. They all have considerable experience in managing organisations / charities.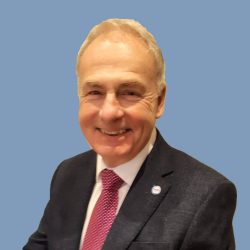 Howard is a Chartered Accountant and spent most of his working life in the Coal, Nuclear and Defence industries in a variety of roles including being a director of companies in the UK and overseas. He has also been involved in industry privatisations, in negotiating major contracts with Government Departments, and working with European Energy organisations. For a period he was also a Trustee of a large occupational pension scheme.
A Freemason since 1996, Howard was appointed CEO of WLFC in 2021 after a 5 year spell as their CFO.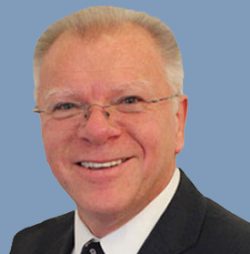 Derek Parkinson
Chairman of the Board of Directors
Derek studied medicine at Liverpool University, qualifying in 1975. He worked in Liverpool and Cardiff. In 1986 he was appointed Consultant Obstetrician and Gynaecologist at Fazakerley Hospital, Liverpool, and subsequently at Liverpool Women's Hospital. He retired from medical practice in 2012.
Derek was the Provincial Senior Grand Warden in 2001, he was appointed PAGDC. In 2014 Derek was invested as Assistant Provincial Grand Master. He was the charities representative on the Provincial cabinet for five years. He was appointed vice chairman in April 2020.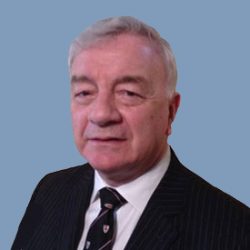 Barrie Crossley
Vice Chairman

Barrie worked as a Chartered Physicist, for almost 20 years for a major engineering company. Initially working on an offshore project, he progressed into other multi-discipline areas finishing with the job title of Chief Scientist.
Subsequently he worked as a business counsellor between the Lancaster and Scottish Border, for a time he was the lead business counsellor for the Carlisle region. Barrie also worked with several universities, enjoying a long association with Lancaster University Business School where he has lectured and tutored at undergraduate and postgraduate level in business development, entrepreneurship, business strategy and innovation.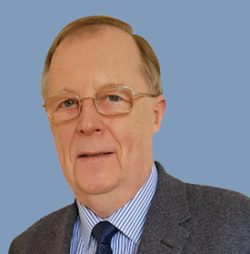 Colin was born in 1947. After teacher training, he taught in both primary and secondary schools. Retiring in 2007 as head teacher. After retiring he was the senior external examiner to Bradford and Manchester Metropolitan University's teacher training courses and chairman of John Moore's University's Partnership Board. He also worked with the Merseyside and Cheshire Graduate Teacher Programme. He was its executive chair and is now a trustee. Colin served on the committee of the West Lancs Education Trust. Following the merger of the charities he was a grant executive and subsequently, Chairman of the Community Grants Executive.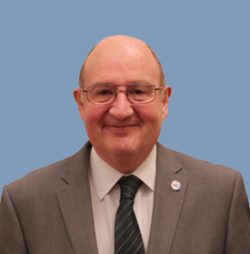 After retiring from a career in local government, John now works as a Statutory Advocate, supporting people who may otherwise struggle to have their point of view considered in the complexities of the health and social care systems.
John holds professional qualifications in public administration from the University of Liverpool and senior management certification from the Institute of Leadership and Management. He is experienced in quality assurance, budget management and chairing various local and national policy formulation groups. John has been actively involved with the charities in his current role as Vice Chairman of the Widnes Group.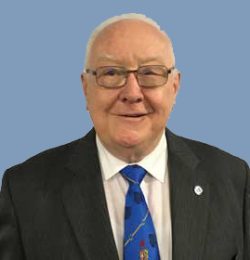 David spent his working life in industry in a wide variety of technical appointments becoming commercial and operations manager for a UK based international company designing, manufacturing and installing heavy electrical equipment worldwide. He is a Registered Engineer and Chartered Member of the British Institute of Non-Destructive Testing.
He joined Masonry in 1979 and was appointed Chairman for the St Helens and Prescot Group in 2011. He became secretary of the Hamer Trust in 1999. On the formation of the WLFC in 2007 he was responsible for the amalgamation of The Hamer Trust Beneficiaries into the WLFC. David was the senior grant executive for WLFC, leading the team assessing petitions until 2017. He was appointed as a director in August 2019.
If you would like to apply for a community grant, the application form and guidance notes
can be downloaded by clicking here.