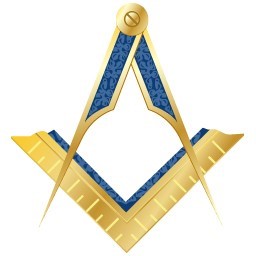 Freemasonry is one of the oldest social and charitable organisation in the world.
Our roots lie in the traditions of the medieval stonemasons who built
our cathedrals and castles.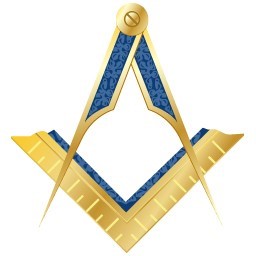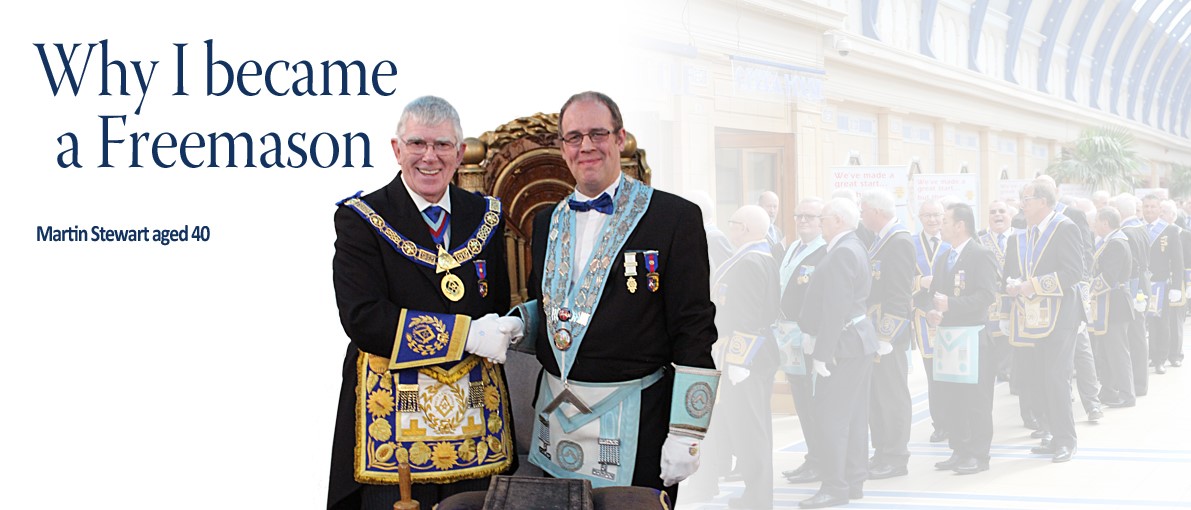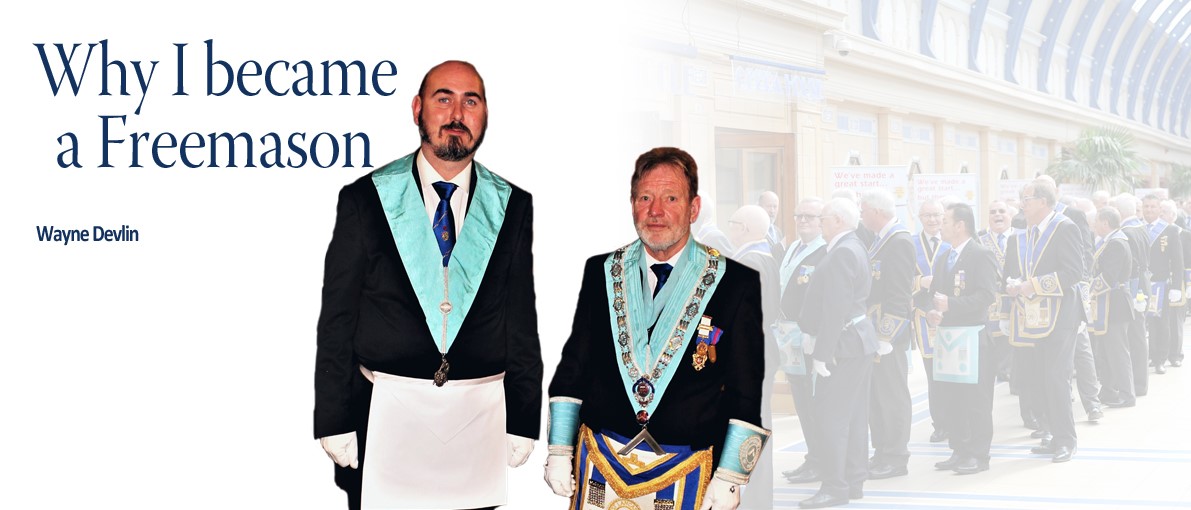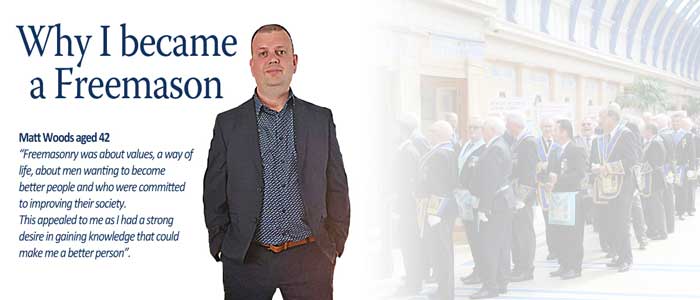 On this page you will find a number of Masons explaining why they wanted to become a Freemason and their experiences after joining our  organisation.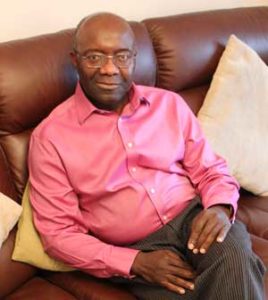 Hello, my name is Sylvester During, I was born in Freetown, Sierra Leone in West Africa. I am married to Annie and we have two grown up sons both, are doctors. One is a consultant surgeon and the other is a muscular skeletal specialist working with the England Football team. I also have two grandchildren both boys, aged nine and seven.
I worked in IT and education and I am now retired and I have a little bit more time to devote to Freemasonry. I love the ritual and I hope to play a more active part in the ceremonies. I also love the banter at the social board (meal after the meeting) and the camaraderie and friendship.
When I am asked how I got into Freemasonry, I reply Freemasonry has always been in my family whilst growing up in Freetown. My great uncle Jacob and his father were distinguished Masons as was my father Samuel.
Sierra Leone being a former British Colony inevitably had a large number of officers in the Colonial Office who consecrated a number of lodges in Freetown in the early 1900's. My father, Samuel was initiated into Lodge Academic No 1138 (Scottish Constitution) on 11 December 1961 aged 33 years, he was Grand Senior Warden of the District of Sierra Leone and the Gambia and was also Grand Scribe of the District for many years before passing to the Grand Lodge above in 1998.
Amazingly, my younger brother Donald, became a Mason long before I made the decision to join. Donald is now a Past District Grand Sword Bearer. I was initiated into Fallowfield Lodge No 3693 in 2003 which meets in Urmston, Manchester and became its WM in 2007. Within the lodge, promotion came quickly, I was appointed assistant director of ceremonies in 2009 and then director of ceremonies in 2011, a position I continue to hold. I received my first Provincial appointment in 2010 when I was appointed to the rank of Provincial Grand Steward in 2012.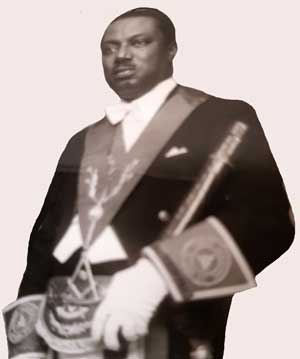 I am currently the assistant group secretary for the South Eastern Group of Lodges and a director of the Urmston Masonic Hall.
I enjoy my Freemasonry very much, it has given me a sense of purpose and belonging.

Reflecting on my membership of Freemasonry I have met so many people across the many lodges, chapters and other orders in the Provinces of West Lancashire, East Lancashire, Cheshire and Birmingham who I am proud to call my friends.

A few years ago, whilst on holiday in Freetown I visited my father's lodge. I was very surprised and full of pride when the minutes of the previous month's meeting was read and I heard that the main agenda item was a paper written by my father entitled 'The two great pillars'. I have since presented the paper at my lodge.

Freemasonry has given me an additional means for putting back something into society, particularly through Masonic charities giving to the community. I also play an active part in my community, which includes being a warden at Manchester Cathedral, secretary of the Cathedral Community Committee and a member of its Hulme Deanery Synod team.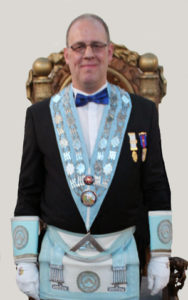 Hello, my name is Martin, I became a Freemason eight years ago, during this time a lot of things have changed in my life, I met my wife and got married. I now have eight sons / stepsons, I have moved to Stoke-on-Trent and set up my own business.
But the one thing that has always remained a constant is my Freemasonry. However, many things in my life as a Freemason have changed too. I have gone through the three degrees which I really enjoyed and have served in all the offices in my lodge, and I am now the WM of the lodge.
During my years I have performed several parts of our ceremonies and this has given me lots of confidence in Masonry and life. I have initiated one of my stepsons into Masonry and that was great privilege.
It means a lot that my stepson is following in my foot-steps, plus I get someone to talk to on my travels up to Ormskirk where my lodge meets. In 2019 it was our lodge's centenary year and it is a great honour to be allowed to be in the master's chair during this very special year for our lodge. We have now had our centenary meeting and the Provincial Grand Master presided over the evening with over 100 Masons in the temple, it was amazing to be a part of it, something I will never forget, we also had nearly 20 of our wives dining upstairs.
During 2020 we have many things to do both in lodge and out of it, we have a ladies evening planned we are looking at another social at the end of my first year as WM. I am a firm believer in our socials as they allow non-Masons to come and have a chat with us and obtain a greater understanding of what Freemasonry is all about and also keeps our wives happy and involved, which every Mason can admit, is a good thing!
Whilst I have been a member, we have seen a few new members join and now the age ranges from my stepson who is 21 up to brethren in their 80s, it is great to see such a mixture of generations all together. Our lodge seems to be growing in numbers and it seems our social events have played a part in this.
From the start of my membership I have visited many other lodges around the country and the one thing that is constant among all our lodges is a friendly face, even when you at first, don't know anyone in the room, within minutes you suddenly have brethren chatting with you. Where else would you get that nowadays?
I would like to finish on a statement that is often made  by Freemasons: "What you put into Freemasonry you get out" but I truly believe you get a lot more back than what you put in – confidence, camaraderie and friendships are just a few of the things that you get back.
Zac Lewis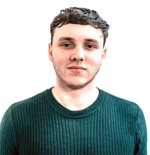 My name is Zachary (Zac) Lewis and I am nearly 21 years of age and  I am a third-year industrial design student, currently studying at Staffordshire University.
I believe most people who know me would agree that design has been a huge part of my life since the start of high school, so it wasn't much of a surprise when I decided to continue to university to better delve into the subject.
On a daily basis I sketch, use 3D design software and present my ideas to fellow peers and lectures. Over the past couple of years, I was toying with the idea of starting a Design Society. The society was an idea that allowed like-minded creative people to discuss and live design.
I am now the Society Manager of The Design Society and current course representative. For me, becoming a designer has always been a fantasy. However, during the summer of this year, I was awarded an internship at Evoke Creative where I helped design kiosks for VUE, McDonald's and JD sports. I believe I won this opportunity due to my ambitious nature and ability to use stress as a motivator.
Alongside my love for design, while at university I have gained a greater understanding of social norms, phycology and culture. I believe that my love for learning and skill development is down to my family as they have always pushed me to be the best I can.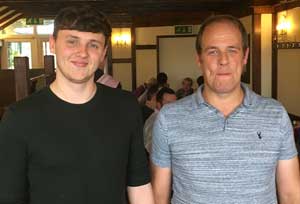 I grew up with quite a large family being one out of eight brothers. I believe this to be a huge motivator as I attempted to form my own personality and thrive as a working professional. With the help of my stepdad, Martin Stewart, I began to understand construction, assembly and general labour as I started work in his window and door business.
During my time working for Martin, he had discussed his love of Freemasonry and the work it does in the community. Martin is currently the WM of Lodge of Chivalry No 3974. So, after some time I asked Martin if I could join. He was more than delighted and I was grateful that he would allow me to participate in something that was so close to his heart.
It was for sure an honour and something I had thought about quite a bit. I cannot wait to become a Mason and join the brethren in all that define such a great group of men.
Zac will continue to give updates on his progress in Freemasonry.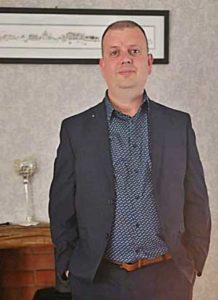 Hello, my name is Matt Woods and I am 42 years old. I currently work as a Project Leader for a Global Defence company.
I have been married to my wife Caroline for 19 years and have three children. My interests include football, rugby and walking and I enjoy watching cricket and golf, especially when it's the Ashes and Ryder Cup!
I have had the pleasure of coaching my two sons in junior football and until recently I was the child welfare officer of the same club, a position I held for seven years and one I enjoyed greatly as I got to interact with players of all ages, parents and coaches on a regular basis.
Although my uncle is an active Freemason, it is through sport that I eventually met my proposer, whose son played football for me at the time. When I eventually plucked up the courage to ask him about Freemasonry, he answered a lot of questions I had about becoming a Mason, what it involved, what it stood for and what it meant to him. It soon became clear to me that Freemasonry was about values, a way of life, about men wanting to become better people and who were committed to improving their society. This appealed to me as I had a strong desire in gaining knowledge that could make me a better person.
I was initiated in April 2018 and joined Hartington Lodge No 1021. As I have progressed I am gaining confidence and taking more involvement in the work in the lodge but at a pace which suits me.
In addition, I have also become our lodge representative for the Furness and South Lakeland Group 'Light Blues' club for junior Masons called 'The Cavendish Club' who have organised numerous get togethers and family socials which I have attended and thoroughly enjoyed.
I have enjoyed my journey in Freemasonry so far and have gained many new friendships, but I have also met up with old friends who I did not know were Freemasons. My one regret is that I didn't join sooner! I am looking forward to many more happy years in Freemasonry and hope if someone reads this, it gives them the confidence in taking that first step and asking about joining.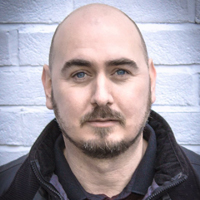 Hello, my name is Wayne Devlin and I am an entertainer and newspaper columnist from Manchester.
When trying to put down in words the reasons for me joining Freemasonry, the first thing that springs to mind is the fact that everything I'd be doing in lodge has been done in pretty much the exact same way for 100's of years by 1,000's of different people. I liked the thought that I would be doing the exact same thing and using the exact same words used by a man just like me over 300 years ago or more. I still love the thought of that. It also adds to the whole sense of belonging that Freemasonry brings.
There is so much nonsense online about Freemasonry, whether it be YouTube videos or various conspiracy theory blogs. I've read everything from 'it's a satanic cult' to 'it's a fraternity of men who want to take over the world' and these silly, nonsensical rumours couldn't be further from the truth. I don't like listening to uninformed rumours so I decided that I would find out for myself exactly what it was all about and it was the best decision I ever made.
I also love the instant solid friendships that I have formed from the very first time that I stepped foot into the lodge. It is fantastic that like-minded men from all different walks of life meet together in friendship and all on an equal, level plane. I also thought it would just be all much older men and was pleasantly surprised by the mix of all age groups.
I've always been passionate about charity work and have always strived to be useful in the community, to do what I can for charitable causes. So as soon as I learned that Freemasonry is the second biggest giver to charity behind the National Lottery, which is amazing as it's only Freemasons who donate and not the whole general public, I wanted to learn more about these kind hearted individuals who meet as brothers and do so much for their respective communities.
I am so happy that I did join, as being a member of my particular lodge, Hand and Heart Lodge No 4109, has really taught me so much in such a short time. I have made lifelong friends, I'm learning new personal development skills and really improving myself as a person. The statement I read when I first joined that 'Freemasonry makes good men better' is certainly a true one and I look forward to my journey through the various degrees ahead of me.
I hope that if you are considering joining us that you just take that first step in enquiring. It costs you nothing to enquire and then you can come along and meet us at a few social events. I'm sure that after talking to a few members you will soon want to learn more about what we do and get more involved, then hopefully join us! I will look forward to welcoming you as a brother when you do.