The COVID-19 pandemic has made massive changes to our lives in lots of different ways. The suspension of our lodge and chapter meetings is just one of those changes that have disrupted the normal way we do things. We all miss meeting together with our friends and we miss the lodge and chapter rituals that we so love.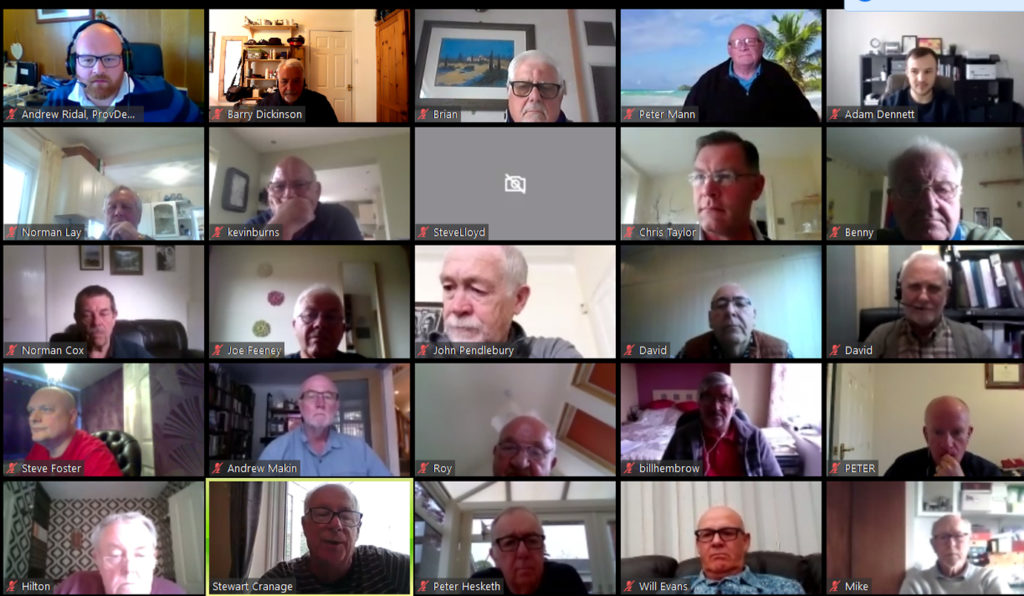 Cancelling our meetings and committees also brings along administrative issues that raise concerns and lots of questions for lodge secretaries and chapter scribes alike. How do we communicate? What about our installation? What records do we need to keep? What about fees, resignations, charity? The list goes on and on. We have advice circulated by UGLE on many of the questions raised, but the chance to ask and discuss these things in real time with officers from the Province is a welcome event in these lockdown days.
Andrew Ridal, Provincial Deputy Grand Secretary, has been scheduling and running a weekly event courtesy of Zoom, not only to answer such questions, but to provide a forum for secretaries and scribes, mentors and anyone who wants to join, to get together and have a chat in the company of fellow Masons. The meeting is at three o'clock every Tuesday afternoon.
The latest event had over 60 participants and involved Provincial Mentor Stewart Cranage who talked about the use of the Solomon website but especially about the roles of mentors and almoners being intertwined during the present crisis. It is very true. In fact, all officers of the lodge can help to keep our Freemasonry active during the lockdown. Many lodges are using Zoom for rehearsals, committee meetings, social gatherings and, of course the nine o'clock toast. Other initiatives include quizzes and even a virtual festive board. It's a great way to keep in touch and maintain that bond for which we are famed.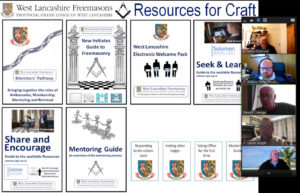 Zoom isn't difficult technology to use, and brethren of all ages and technical ability are getting involved, and don't forget, those without a computer can just ring in and listen to what is going on and join in.
We have initiatives now in place to look after the elderly and high-risk members who are self-isolating or shielding, and an army of volunteers, many younger Masons, who do the shopping, pick up medical supplies, or whatever is needed. We mustn't lose sight of the fact that many of our younger and newer members are also vulnerable. Many are facing challenges, with the pressures of young families, business uncertainties and financial strain. Let us make sure that they are not forgotten, and we all make the effort to support and engage with each other, whatever media we use to do it. It is that mutual support that has seen our fraternity through more than 300 years, two World Wars and it will see us through this latest crisis. Stay safe.