Young Lives vs Cancer, previously 'CLIC Sargent', is a United Kingdom charity which was formed in 2005. It is the UK's leading cancer charity for children, young people and their families.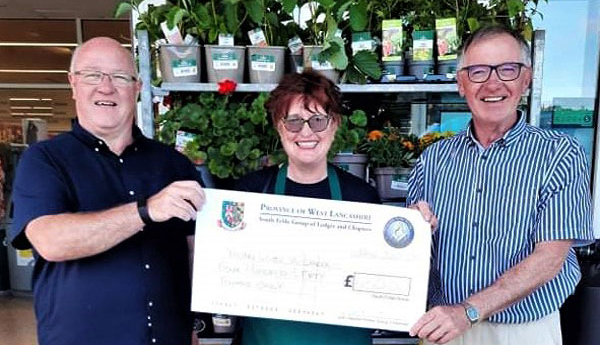 It has care teams across the country which provide specialist support for those suffering from various forms of cancer and their families. It also supports people from diagnosis of their condition and aims to assist their whole family deal with the effects of cancer and its treatment. Also, life after treatment and in some cases bereavement.
The charity also undertakes research into the impact of cancer on children and young people. It uses those findings to raise awareness of various conditions and seeks to influence government, health care policy-makers and those who provide public services throughout the UK.
Young Lives vs Cancer have been supported by charitable donations from the supermarket chain, Morrisons. South Fylde Group Charity Steward Dave McKee became aware of this connection at an afternoon tea arranged by his local Morrisons store at Garstang. Attending with his wife Paula, who works for the food bank, Blackpool Care and Share. They were recipients of a sizeable proportion of the South Fylde Christmas donations.
He decided that Young Lives vs Cancer would be a worthy cause to be supported by South Fylde Masons and with the support of South Fylde Group Chairman John Robbie Porter, set about organising an on-line raffle to raise funds for this charity.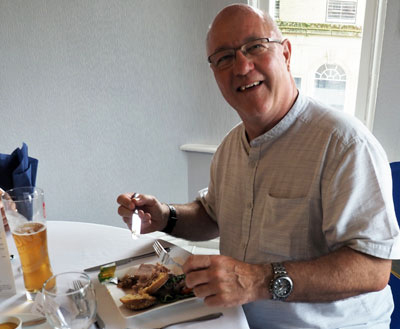 It was planned that the raffle prizes would be drawn at St Annes Palace on the occasion of the steak night which had been arranged to launch the refurbished facilities at this Masonic hall. This proved to be a good move, as many more raffle numbers were purchased on the night and pushed up the final sum donated to a very generous sum of £450.
In consequence, John Robbie Porter and Dave McKee attended a presentation ceremony at Morrisons in Kirkham, to hand over the cheque for £450, made out to Young Lives Vs Cancer, to Barbara Parkinson who had donated all the prizes for the on-line raffle on behalf of the store. These donations had been mutually agreed during a conversation between Barbara and Dave at the afternoon tea they attended.
Dave McKee was very pleased with the support that he had received from South Fylde members and their families, and as Morrisons are supporting Young Lives Vs Cancer, it was agreed to donate the £450 to Morrisons charity for onward transmission to its final destination.
To all of the South Fylde Group members who supported this raffle, Barbara Parkinson extends her gratitude and that of the intended recipients. In a statement made by John-Robbie Porter he said: "I am very proud of the members of the South Fylde Group for supporting local charities yet again."