Once again, the brethren and the friends of the Woolton Group turned out in strength to support their Sunday carvery lunch at Woolton Golf Club.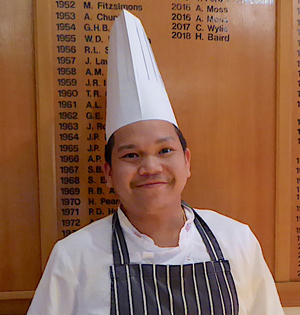 For once it was a lovely day and jackets were soon taken off.
The Woolton Group Chairman Andrew Whittle, introduced by DC Gary Devlin, opened the luncheon. Andrew said that there would be a raffle, the proceeds of which would be given to a special project that is being undertaken locally by Marie Curie, to enable them to build a coffee shop for patients and family. This was met with great acclaim. Once again, the local community being supported by the Woolton Masons.
Luncheon was started by the acting chaplain, Mike Cunliffe offering grace.
There followed an excellent meal, starting with soup, a three-meat carvery, with a great selection of vegetables and of course, as is usual at the golf club, a tremendous array of desserts, which had been prepared by chef Rendi Aitkin and his team.
Thanks were returned by Mike, following which the group chairman opened the raffle, which had raised £295, with a further donation of £64, totalling £359 for the Woolton Marie Curie tea shop project.
To close a very enjoyable luncheon, Andrew thanked everyone for attending and reminded them that the gala black-tie dinner was still open to ticket purchases and would be held on 18 May at the Village Hotel in Whiston. This has proved to be a very popular and enjoyable event.
He wished everyone an enjoyable summer recess and looked forward the next event.
Story and pictures by Colin Roberts.