On a lovely sunny evening, 100 members of the Woolton and Garston Group, now part of the newly formed Mersey Valley Group, along with their guests met at Woolton Golf club for a final celebration as the Woolton and Garston group.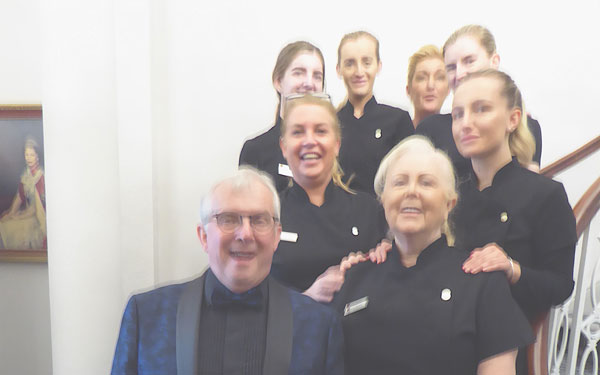 A black-tie dinner had been held on previous occasions, but due to COVID restrictions was not able to be held for the last two years. Fortunately, the golf club had been totally refurbished during lockdown and the guests liked the newly refurbished dining room and amenities.
The social committee had worked hard, along with the staff from the golf club to set up a beautiful setting. Masons believe in an ethical approach to life with values based on integrity, kindness, honesty and fairness, where members are urged to regard the interests of the family as paramount. However, Freemasonry also teaches and practices concern for people, care for the less fortunate and help for those in need. And the Woolton Freemasons have been doing that all season.
An excellent meal had been provided by the club chef, consisting of duck liver parfait with chili jam and melba toast; fillet of chicken wrapped in pancetta, accompanied by dauphinois potatoes together with summer vegetables. For dessert a delicious lemon meringue roulade with berries, ice cream and fruit coulis. This was rounded off with tea/coffee and mints.
The service throughout was excellent and organiser Mike Cunliffe took a quiet opportunity to thank the servers.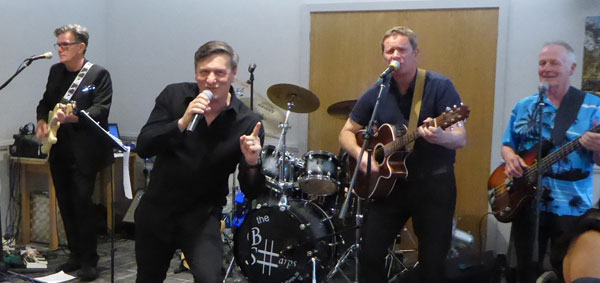 The MC for the evening was Gary Devlin and Mike Cunliffe acted as chaplain. Musical entertainment was provided by the B#'s (B-Sharps) who played a plethora of appropriate music which the guests enjoyed.
During a break in the proceedings, Robert James held a musical quiz and two brethren, Kevin Birchall and Eric Binks sold raffle tickets. The raffle raised £600 and the proceeds will be shared with £300 being given to the West Lancashire Masonic Charity and £300 being donated to the UK Ukrainian Fund to help those who arrive in the UK with virtually nothing but what they stand up in.
The loyal toast was proposed by Group Chairman John Murphy and the toast to the ladies by Assistant Provincial Grand Master Andrew Whittle.
After the short interlude the band returned and the dance floor was full of guests enjoying the evening. It was an excellent evening.
Alas, carriages were called for at midnight and a weary party made their way home. Again, another excellent and very enjoyed Woolton Group social event, and those who attended are looking forward to next year's event with the same enthusiasm which will probably been held in conjunction with other members of the Mersey Valley Group.

Story and pictures by Colin Roberts.