On this page you will find the history of the Widnes Group and the lodges in the group.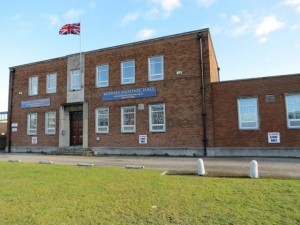 Freemasonry in Widnes began on 10 November 1871 when nine gentlemen met in a room at the Simms Cross Hotel, with the intention of 'considering the desirability of forming a lodge within the district'. These consisted of eight brethren from the Lodge of Loyalty No 86 in Prescot, with the other brother being from the Lodge of Lights No 148 in Warrington.
Just after the turn of the 20th century, Widnes Freemasons had acquired their own premises in Victoria Road and a second lodge, Widnes Lodge No 2819, was formed in July 1900. Widnes Lodge amalgamated with the Knowsley Lodge No 3581 in 2006 to form the Widnes and Knowsley Lodge No 3581. Unfortunately, this lodge closed in May 2013 due to falling membership.
By 1920 a further two lodges, Lodge of Fellowship No 3799 (now the Hale Lodge of Fellowship No 3799) and Goodwill Lodge No 3896 (now Goodwill (inc. Wilmere) Lodge No 3896), had been formed and more spacious accommodation was needed. Premises were relocated to St Paul's Chambers, above what used to be Boots the chemist.
In 1937, with six lodges now in the town, a move was made to find a suitable location in Widnes for a purpose-built hall. Eventually, agreement was reached to purchase land in Kingsway, Widnes and the current Freemasons Hall was built and was officially opened in 1959. Since then, the number of lodges using the premises peaked at 13 but has now settled at seven due to amalgamations. There are four chapters and several other orders using the premises.
The following lodges are currently meeting in Widnes: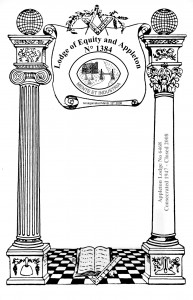 Lodge of Equity and Appleton No 1384
Consecrated 1872
Click to read history of Lodge of Equity and Appleton No 1384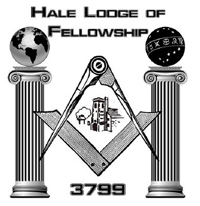 Hale Lodge of Fellowship No 3799
Consecrated 1917
Click to read history of Hale Lodge of Fellowship No 3799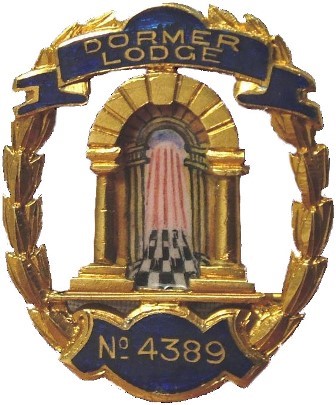 Dormer Lodge No 4389

Consecrated 1922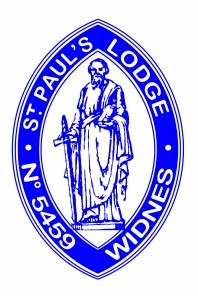 St Paul's Lodge No 5459
Consecrated 1934
Wear your
Stewards
Jewel
with Pride