During September 2023Tyldesley Lodge No 2572 held a barbeque at Hill Farm in Bolton. Phil Dean and his wife Sheila kindly offered their farm as the new venue. It was the perfect backdrop for around 60 Masons and their extended families to enjoy a great day out.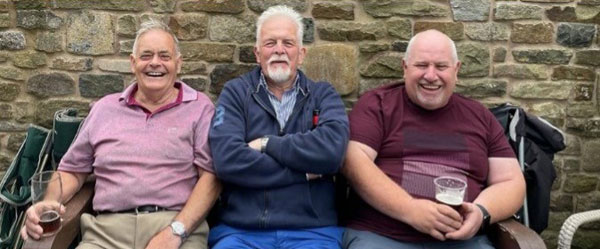 Although the weather turned a little chilly towards the end of the afternoon, the warmth displayed by everyone on the day made for a very convivial occasion. Some of the ladies sought shelter in the summer house and everyone thought they looked very snug in their salubrious surroundings.
Derek Bond, the WM of Tyldesley Lodge, presented the raffle prizes which raised money for the lodge social account, helping them to plan more social events for their members, families and friends to come together.
As a special treat Phil Dean showed some of the guests his herd of pedigree cattle and of course his mighty pedigree bull. The bull proved to be a little shy and decided that Freemasonry wasn't for him, having about 20 heifers to attend to.
A special thank you goes to Bryn Hart for organising the whole event and Phil's neighbour Michael, for his four hours plus slaving on the barbeque and last but not least Phil Dean and Sheila for their hospitality at Hill Farm.
Look out for future events from Tyldesley Lodge, they have their installation in October.