At their 165th meeting, it was with great interest that the members of the Carnforth Masonic Study circle gathered at Bare Village Club, Morecambe, to listen to a lecture titled 'The life and work of a Provincial Grand Master', by none other than the Provincial Grand Master himself, Tony Harrison.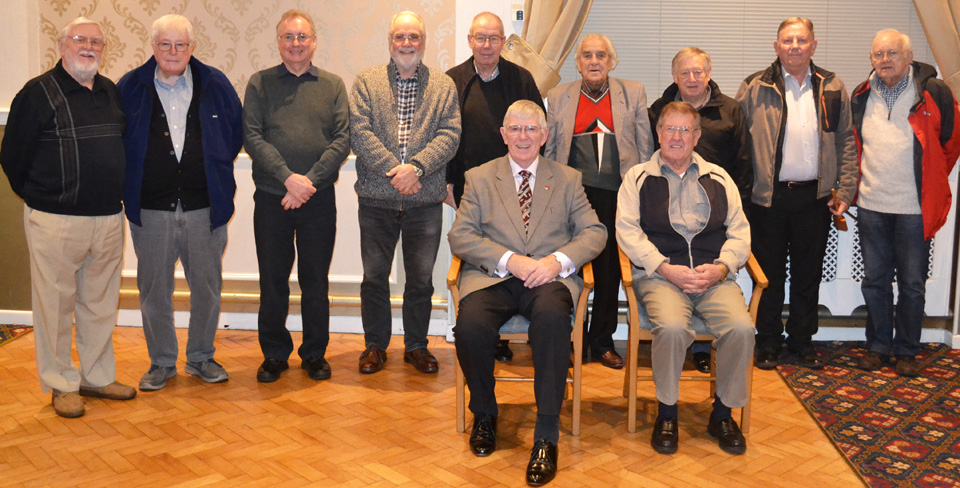 Carnforth Masonic Study Circle was founded in 1961 with the aims of giving members the opportunity of broadening their knowledge and understanding of Freemasonry generally and Tony without doubt met those criteria with aplomb.
Having served as PrGM for five years, his knowledge and experience on the subject was never in doubt. Not only was the lecture very informative, but Tony also answered all questions asked of him without any hesitation.
To finish the evening, Tony gave a brief overview of what the motifs on a PrGM's apron represented.
Having thanked Tony for giving the Study Circle his time, the members retired to the lounge bar to discuss amongst themselves on what they had learned from the evenings lecture.
As well as Tony, the study circle receives talks by other guest speakers on a wide variety of subjects. Topics covered in the past are quite varied and include amongst others; The Victoria Cross, its history and connections with Freemasonry; The origin and fate of the temples at Jerusalem; Masonic questions and answers; how the Grand Stewards got their red apron.
The 'Circle' meets on the 5th Friday of the month (in 2020 that will be January, July and October), commencing at 7:00pm and closing by 9.00pm. Fees are currently £5 per year and is open to all master Masons. The meeting address is – Bare Village Club, Bare Lane, Morecambe, LA4 6DF.
Visitors are most welcome and if you like what we are doing you can become a member on the night. For further information please contact the secretary Alan Dean using the following:  alandean01@hotmail.com
Article and photographs by Paul Thompson.