To be installed into the master's chair of your lodge for a second time is a privilege. To be installed by your own son makes the event even more special. This was to be an occasion filled with mixed emotions of sadness and joy.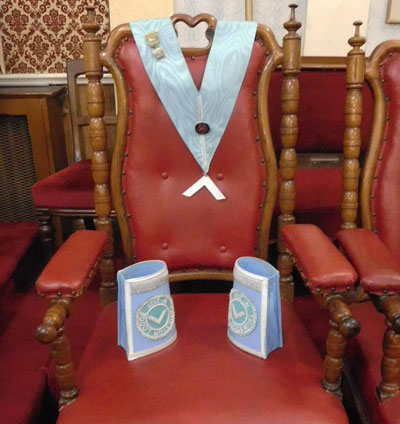 Terry Ridal has enjoyed that special privilege at Thurston Lodge No 2525 which meets at Kings Road, Ulverston. Terry's son Andrew, who now works in London, but was until 2022, Provincial Deputy Grand Secretary of the Province of West Lancashire, making him well known in both the Furness and South Lakeland Group and the Province as a whole.
Witnessing the spectacle was principal guest Phil Preston, the representative of the Provincial Grand Master Mark Matthews. Phil was accompanied by grand officers Rowley Saunders, Barrie Crossley and Alan Jones, along with Furness and South Lakes Group Chairman Alan Pattinson and group vice chairman Chris Gray. Altogether, 40 brethren were in attendance.
Andrew set about the ceremonial with his usual dignity and panache and in no time at all Terry was once again master of Thurston Lodge. The working tools of the third, second and first degrees were presented and explained by Martin Rigby, Neil Braithwaite (after a very short time as a master Mason) and Chris Eccles respectively.
Sadly, one of the reasons for Andrew undertaking the work was the death of Terry's predecessor, Brian McKenna soon after his installation last year. Brian had battled bravely against illness to be installed, but unfortunately passed to the Grand Lodge above on Christmas Day.
During the ceremony, as a mark of the lodge's deepest respect to Brian, the chair reserved for the immediate past master was kept empty but adorned with the master's collar and gauntlets.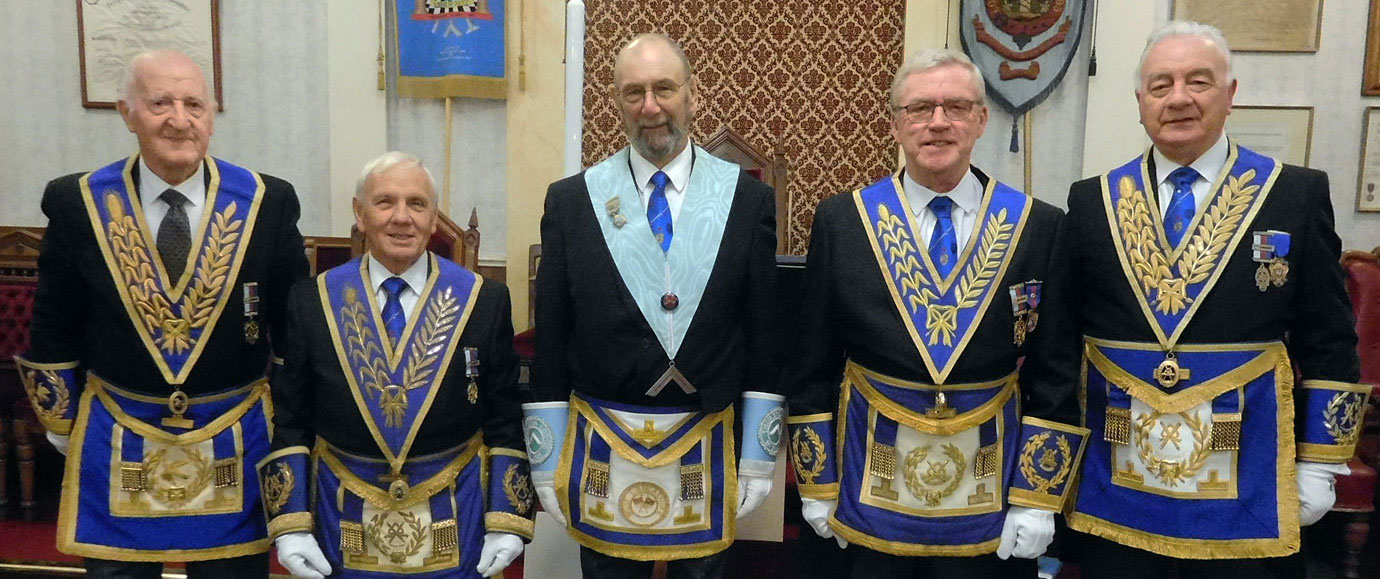 The ceremony was accompanied musically by guest organist Howard Lineker to much acclaim from the assembly. At the conclusion of the installation ceremony, Phil Preston rose to bring the greetings and congratulations from the Provincial Grand Master. Before he got chance to sit down, Phil was presented with a donation of £400 from the brethren of Thurston Lodge for the West Lancashire Freemasons' Charity. Phil gave thanks to the brethren of Thurston Lodge for their very kind and generous donation.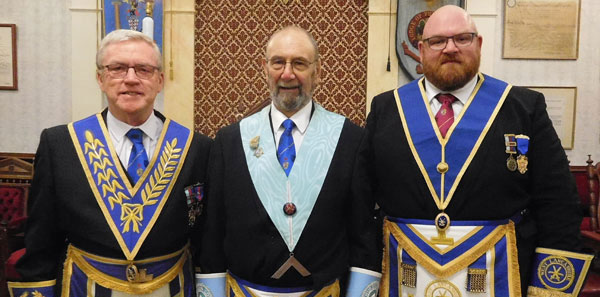 Alms collected in the lodge amounted to a further £121 for the Masonic Charitable Foundation (MCF) and the raffle at the festive banquet realised a further £215, also for the MCF.
In the eight years since his first period as master in 2014-15, Terry has risen to the rank of Past Provincial Assistant Grand Standard Bearer. Terry and his wife Janet are deeply involved with the Furness and South Lakeland Group Fellowship.
Immediate past master Dave Smith was thanked in the lodge and also at the festive banquet for assisting to run things in the intervening period. As a token for this endeavour, Dave was presented with a souvenir poniard by Terry. Afterwards Dave expressed his surprise and said: "I'm deeply touched by this kind gesture."