Children in Kinship Care; those living in the care of a relative or close family friend, will receive support from Liverpool-based charity, The Reader, thanks to a grant from West Lancashire Freemasons. The £59,000 grant will support The Reader's Reading Heroes: Children in Kinship Care project which will pair children in kinship care aged between five and 15 years in Liverpool and Sefton, with a volunteer to read together, online or at home, every week for six to nine months.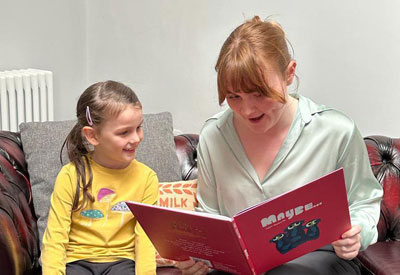 It was a delight for Assistant Provincial Grand Master Andy Whittle together with his colleague, Mersey Valley Group Vice Chairman John Gibbon, to visit Calderstones Park in Liverpool to witness for themselves the great work The Reader is doing and to learn more about it and share a little in the experience.
Reading Heroes programme was launched in 2016 and has impacted the lives of over 200 looked-after children in Liverpool City region to date, inspiring their love of reading for pleasure. The Reader is ambitious in its plans to expand the reach of Reading Heroes, eventually replicating its success on a national level and impacting the lives of looked-after children and children in kinship care across the UK.
Funding from this award will make a significant difference to the lives of 45 children in kinship care, improving their wellbeing, enhancing self-esteem, increasing confidence and ultimately inspiring a long-term love of reading for pleasure.
Research shows that reading for pleasure is more important for children's cognitive development than other factors, including their parents' level of education and is a more powerful factor in life achievement than socioeconomic background. 'Reading for pleasure is the single most important thing that will make a child successful in life' (OECD 2002)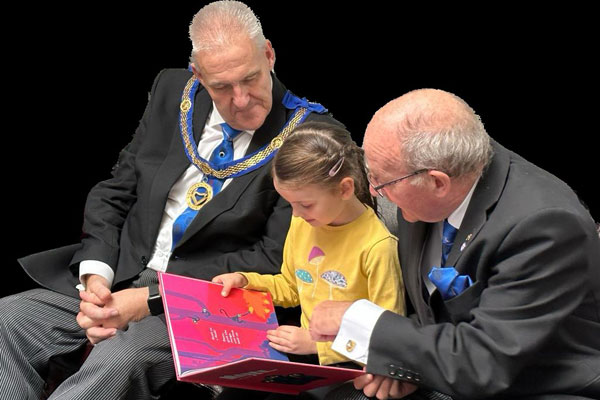 The project will also provide children in kinship care and their families with other benefits, including fun days, author visits and books by post, while watching their child read with a volunteer can enhance how carers go on to read with them themselves.
There are around 180,000 children in kinship care in the UK, many of whom will have faced adverse childhood experiences. A 2021 survey by Kinship, the leading kinship care charity in England and Wales, found that 62% of kinship carers believe that their children have long-term physical and mental health needs.
This grant from West Lancashire Freemasons comes through the Masonic Charitable Foundation, which is funded by Freemasons, their families and friends, from across England and Wales. Kara Orford, Head of Children and Young People at The Reader said: "We're very grateful to West Lancashire Freemasons for their generous support. Children in the care of family members other than their parents are frequently overlooked in society and statutory support is only available to these families in exceptional circumstances. This grant will make sure these children will get the reading support they deserve and amplify The Reader's mission to transform lives through reading aloud."
Mark Matthews, Provincial Grand Master of West Lancashire Freemasons, said: "I'm really pleased we've been able to help The Reader with their hugely important project to help children in the care of family members other than their parents. There's nothing that children learn that will bring them more benefit than reading and nothing that will bring them more pleasure throughout their lives."