The community were shocked with the revelation that the local charity shop in Chorley that raises money to help to fund Derian House Children's Hospice had been the subject of a burglary.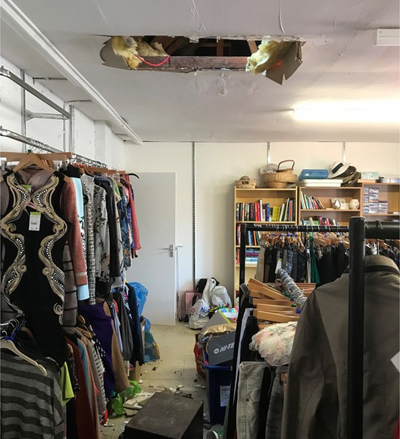 The burglary took place during the lockdown imposed as part of the measures to prevent the spread of the COVID-19 virus. Luckily, because of the lockdown, there was no cash or valuables on the premises, but staff were devastated by the damage caused when the burglars forced their way in by creating a huge hole in the roof and ceiling. The damage was expected to cost £1,000 to repair.
The West Lancashire Freemasons' Charity were quick to step in with a donation of £2,000, enough to fix the roof and install enhanced security to help prevent such a reoccurrence.
David Robinson, Chief Executive of Derian House Children's Hospice, said: "We're really upset that we've been targeted in this way. The coronavirus outbreak has already meant that we have had to close our charity shops and cancel fundraising events, so to have to spend precious cash on repairing the damage done in this mindless act feels especially frustrating. Something like this is heart-breaking for our wonderful team of volunteers who work tirelessly and donate their time to running our charity shops. But, as ever, the local community have overwhelmed us with their support, with local roofers working nearby even offering to replace the missing slates free of charge."
As it happened, a relative of one of the children receiving care at the hospice made the necessary repairs free of charge. This enabled the donated money to go towards enhancing security not only at Chorley, but at the other charity shops at Leyland, Horwich and Adlington, hopefully to prevent something like this happening again.
Lodges and chapters in the Province, as well as individual members, have long been supporters of this local hospice. Derian House Children's Hospice cares for more than 400 seriously ill children and young people from across the North West, giving families the chance to make the most of every moment they have together. The charity relies on the public for more than 90 percent of its funding.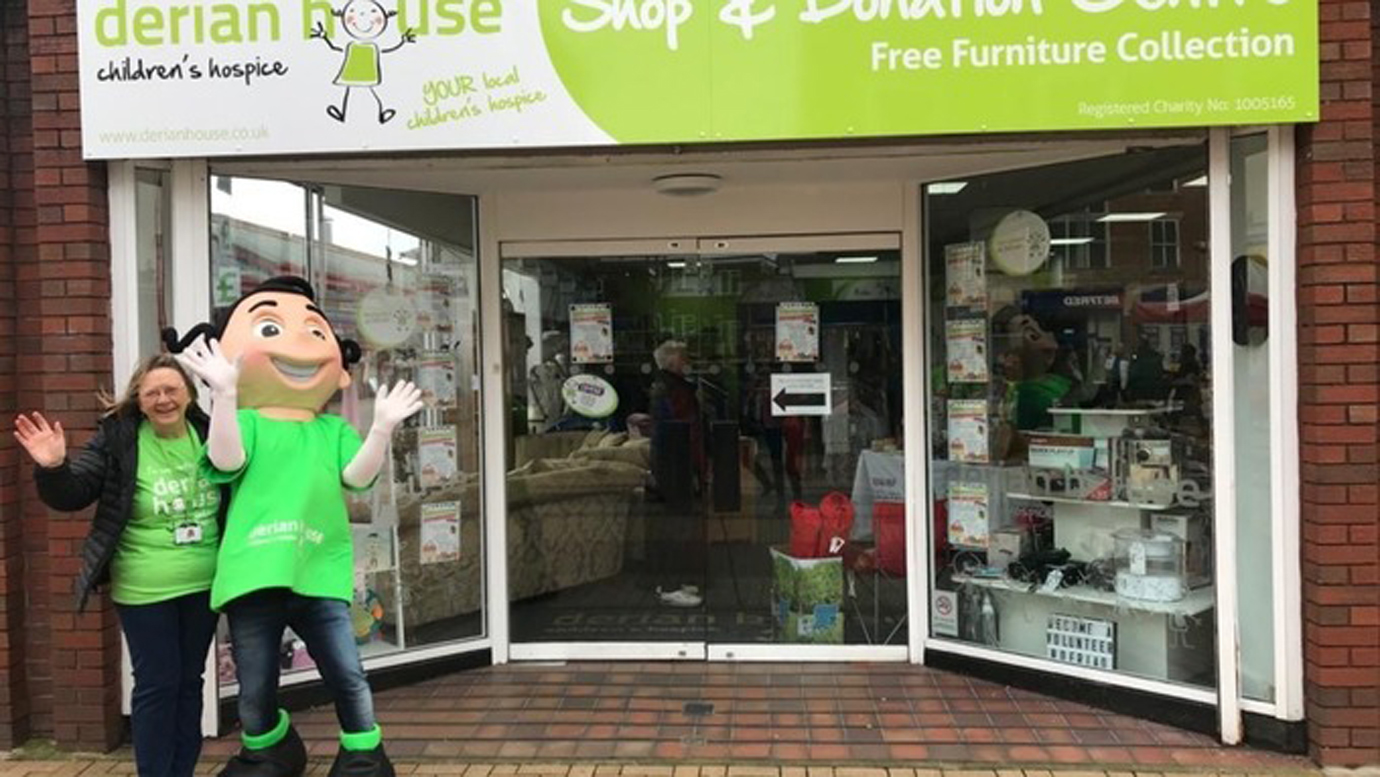 Photographs courtesy of Derian House Children's Hospice.