To acknowledge the donation of £2,700 to Derian House Children's Hospice in Chorley, Assistant Provincial Grand Master Stewart Seddon visited the hospice to meet with their community fundraiser Mick Croskery and John Pye their grants and trust manager. He was accompanied by Peter Lockett, the Chorley Group Chairman and Allan Shields, the Chorley Group Charity Steward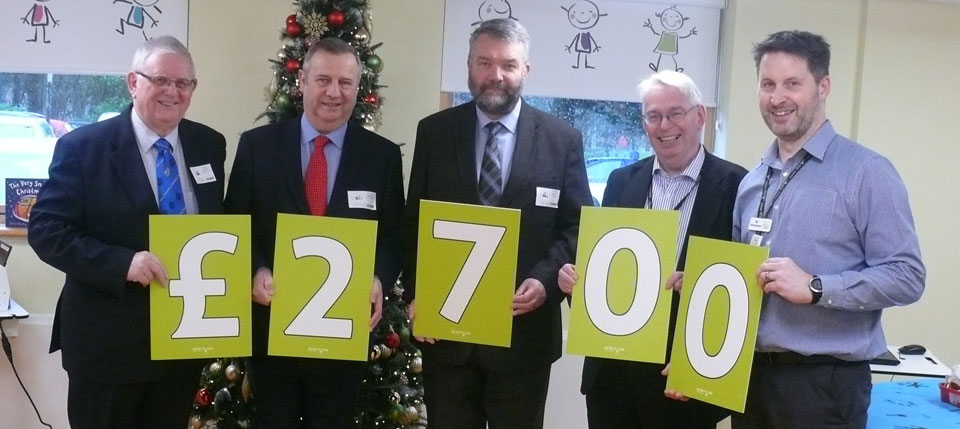 Stewart explained that the donation had come from local Freemasons through their national charity and through local lodges. He went on to say that he was proud to be able to donate to such a worthwhile cause and congratulated Derian House on the outstanding work they do in the community.
The visit started with Mick giving Stewart and his colleagues a tour of the Hospice explaining that Derian House provides respite and end-of-life care to more than 400 children and young people across the North West. They do this 24 hours a day, seven days a week. The hospice requires over £4,000,000 each year to run, of which less than £500,00 comes from government funding. He said that the donation from Freemasons was very welcome and without such support they would not be able to provide the support they do.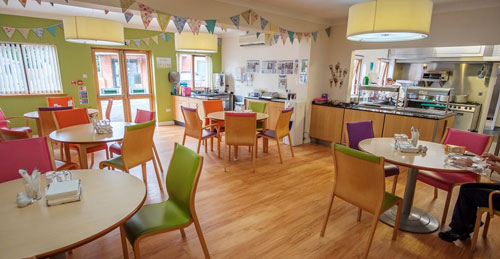 He went on to show the visitors the work done following a recent £1,700,00 refurbishment, telling all that the visit was very timely as the building work had only just been completed and had the visit been the previous week, it would have been a tour of a building site.
On the tour around the hospice, they visited the hydrotherapy pool, the sensory room, the soft play room, the messy play room, the new dining room and the new cinema room. One highlight was the new facility for the 18 to 25-year olds in which everyone felt at home as it was called – 'The Lodge'.
As the tour drew to a close, it was obvious that despite the nature of their work, Derian House is not a sad place; the corridors are full of joy and laughter as the staff do everything in their power to make sure their children and their families make precious memories together.
At the end of the visit, Peter added that he was pleased to have visited Derian House and been able to see the amazing developments that have been made since his last visit. The whole party agreed that it had been an honour to visit Derian House, to witness the wonderful work they do and to be associated with donation.