A warm welcome from Graham Williams to the new home for the St Helens and Prescot Group.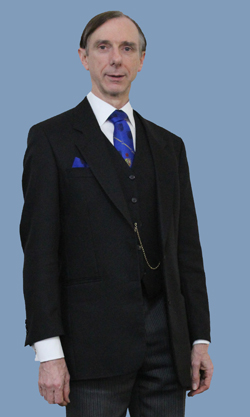 Freemasonry has been practised locally for 100's of years. The first lodge in the area was constituted in Prescot in 1753 and is still thriving with an enthusiastic membership.
Freemasonry in the group is not restrictive in terms of cost or occupation. The cost of lodge membership is much less than that of the golf club and our membership embraces all occupations including those of lorry and bus driver, solicitor, tradesman, teacher, railwayman, pharmacist, surveyor, cleric, businessman and police officer.
Any man who can afford the modest cost of membership, is over the age of 21 (18 in exceptional cases), and shares our moral and social values will be warmly welcomed into Freemasonry. Generally, our lodges meet once a month, seven or eight times a year. Meetings are structured and formal. We learn about the principles of Freemasonry and their application to the betterment of our everyday lives and society in general, but particularly those less fortunate than ourselves.
Following our meetings we enjoy a good meal and the fellowship of our friends in the lodge, together with visiting Masons from other lodges.
Lodges raise funds for charitable activities and the money is donated to national and local good causes. We also make donations to local charities, including churches of various religious denominations, scouts, carers and hospices. We hold a group carol service every Christmas, hosted by local churches, where we always receive a very warm welcome.
Lodge social committees ensure that there is a full social programme including dinner dances, cabaret dinners and quiz nights together with sporting activities including golfing and bowling competitions. The St Helens and Prescot Group and some lodges organise short-break holidays.
Our wives play a very important part in our Masonry, especially in helping to organise our social and charitable events and each lodge, as a token of gratitude, hosts a major annual social event known as 'The Ladies' Evening'. We also have a group Ladies' Fellowship which enables the widows of local Masons to meet, dine and enjoy social activities. We operate in a friendly atmosphere and it can truly be said that any Mason entering either of our halls will receive a warm welcome.
If you are interested in becoming a Freemason or if you would like more information, please contact our membership officer by completing an enquiry form. He will be able to answer any questions you or your partner may have about Freemasonry in general and to satisfy any reservations and concerns you may have about the ideals of Freemasonry. 
If you are already a Mason who is unattached from a lodge or if you have relocated to St Helens or Prescot or the surrounding areas, we would be very pleased to welcome you to our group.
May I thank you for visiting our website and I hope that it has expanded your knowledge about our group and Freemasonry in general.
Graham Williams
Group Chairman
Wear your
Stewards
Jewel
with Pride