A warm welcome from Colin Jenkins, group chairman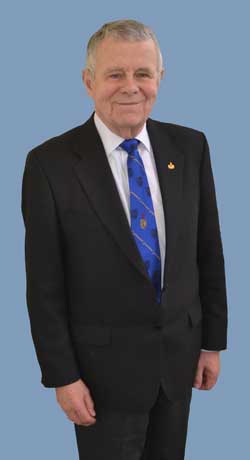 In my role as chairman of the Southport Group of Lodges and Chapters, I bid you a warm welcome to our new group home which is so ably managed by our webmaster Lee Martin and his team, to all of whom I am indebted for producing such a professional and informative site.
Freemasons have held meetings in Southport for over 150 years using various buildings in the town, until in 1956 our present home, which was originally a Methodist Church, was purchased and converted into what is now one of the most prestigious Masonic halls in West Lancashire. The group is very privileged to have a dedicated and resourceful management team, who in liaison with the Masonic Hall Foundation, devote their time and expertise to maintaining this beautiful structure in its fullest splendour
I am pleased to report that Freemasonry is flourishing in Southport with over 640 brethren regularly meeting within 23 lodges and nine chapters. Last season 24 new brethren joined our Order and this season augurs well with a goodly number of newcomers waiting to be initiated.
Freemasonry is one of the oldest fraternal societies in the world and is unique in that it does not enter into political or religious discussion, but places great emphasis on helping those less fortunate than ourselves, by supporting many varied charities.
Freemasons take the 'formal' side of Freemasonry seriously, but we also enjoy ourselves and aim to provide a friendly, family atmosphere for all our members.
Lodges and chapters hold a variety of social activities together with group events including, an annual ball, regular dinner dances, golf and bowling tournaments, computer club and the 'Three Degrees Club' for new members. There is an active and well supported luncheon club for the wives, partners and widows of Freemasons.
Each December, at the Masonic hall, we hold a children's Christmas party and a Christmas fayre. These events are family orientated and are open to all brethren, their families and friends, who are encouraged to visit our Masonic hall and see our Masonic temple and meeting rooms. Everyone is assured of a friendly welcome and an informative experience. We  also hold  a carol service, at Emmanuel Church. This makes an excellent start to the  festive period, with the brethren wearing their colourful regalia. A brass band that plays throughout and the collection goes to a worthy charity, namely Zoё's Place Baby Hospice.
Our members volunteer to  operate 'MAGIC,' a telephone help-line manned 24 hours a day, 365 days a year, to offer assistance and emergency aid to anyone in the Masonic community who might need it, especially our older members and widows.
Charity is at the heart of Freemasonry, our social events all help to add to the support given by Southport Freemasons to Masonic and to non-Masonic charities, as well as supporting local community projects.
Our splendid Masonic hall is air conditioned throughout and fully licensed, with excellent in-house catering facilities and is available for letting on many days throughout the year for social functions. Wedding receptions, anniversaries and cabaret functions are our speciality and we are particularly keen to see our facilities well used by individuals and local organisations. Julie McGee, the hall manageress, is always available to advise and to help our clientele, ensuring that every event is a happy, successful and memorable occasion. Please do not hesitate to Email Julie with your enquiry.
Should you wish to know more about Freemasonry or if you are interested in joining our organisation, please contact our membership officer by completing an enquiry form. This will lead to a confidential chat with you on all aspects of Freemasonry. He will be able to answer any questions you or your partner may have about Freemasonry in general and to satisfy any reservations and concerns you may have about the ideals of Freemasonry.
If you are already a member, please let us have your news and views which you may want to share with others and if you are a prospective member we hope that your visit to our website will satisfy your curiosity and lead you to a better understanding of the benefits of being a member of the oldest and most respected fraternity in the world.
Greetings and a sincere welcome
Colin G Jenkins
Southport Group Chairman
Wear your
Stewards
Jewel
with Pride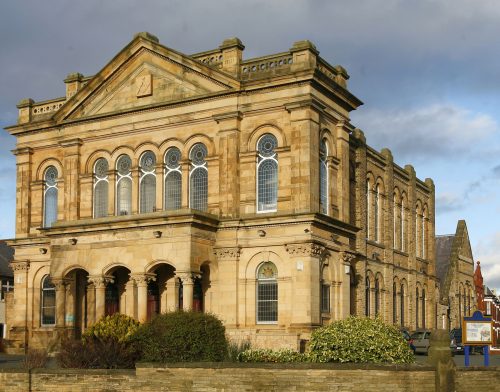 Southport Freemasons Hall
Duke Street, PR8 8LS