Brethren of Orrell Lodge No 8371 witnessed the initiation of their fourth candidate since November 2023. Nothing unusual about that you may think, but the initiation became a unique occasion.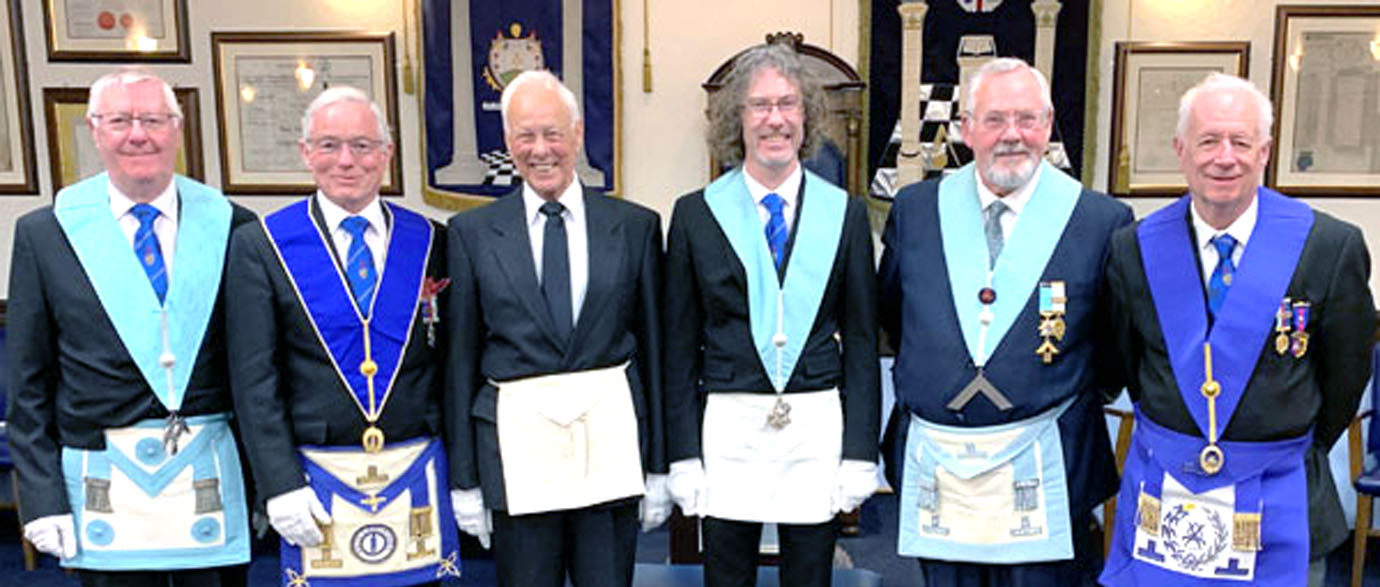 The candidate for initiation was Denis Lee, who was in this case the father of an entered apprentice, Christian Lee. Christian was initiated in November 2022 and proposed his father, Denis aged 81, in open lodge.
Gordon Turner took the chair for the ceremony, with Dennis being expertly guided around the lodge by the junior deacon Rod Hitchen ably assisted by the senior deacon Harry Wallwork. Following the initiation, the charge was delivered by John Grimshaw to the acclaim of all present.
Christian himself was initiated at the lodge meeting in November 2022 and was appointed and invested as a steward at the February 2023 installation. At his father's initiation he delivered a word-perfect explanation of the first degree working tools and also proposed his health at the festive board to which Dennis gave a very confident and worthy reply. As is the custom for all newly initiated members into the lodge, Derek Todd presented Denis with a Craft tie.

As mentioned, Denis was the fourth candidate to be initiated into Orrell Lodge in the last six months, with the others along with Christian Lee were, Rory Galbraith and Jim Nicholson. All these candidates were initiated by Frank Highton. The last candidate previous to this was in 2019.
Second degree ceremonies are currently being planned with May being the meeting for Christian's second, a double in September for Jim and Denis and last but not least Rory in October resulting in a busy year for Orrell Lodge!
The Provincial Grand Mentor Stewart Cranage was present at the meeting and volunteered his services to give an explanation as to the reasons behind 'preparing for your initiation'.