Over 30 brethren attended Toxteth Lodge No 1356, which meets within Woolton Golf Club, to witness Adeshina Abayomi (Shina), who had been introduced through the Pathway Scheme, take his first regular step in Freemasonry.

In the absence of the WM, Matthew Wilson stood in for him giving a very warm welcome to everyone before he proceeded to open lodge in the first degree saying that it was lovely to see so many visiting brethren present. One of the visiting brethren was Mersey Valley Group Associate Membership Officer Chris Lyon.
The domestic business of the lodge was despatched quickly so that the secretary and treasurer could attend upon the candidate. They returned to inform Matthew that the candidate had signed the declaration and paid his dues.
There were two WMs waiting to be admitted; the first was Ian Broomfield of Lodge of Tranquillity No 3877 who was followed by Derek Nuttall of Acacia Lodge No 4512 which had celebrated its centenary last month.
The candidate having been prepared was regularly announced and guided throughout his journey by acting junior deacon Steve Robinson, whose son Anthony acted as senior deacon. Both performed their duties with confidence to ensure that Shina was well and truly initiated.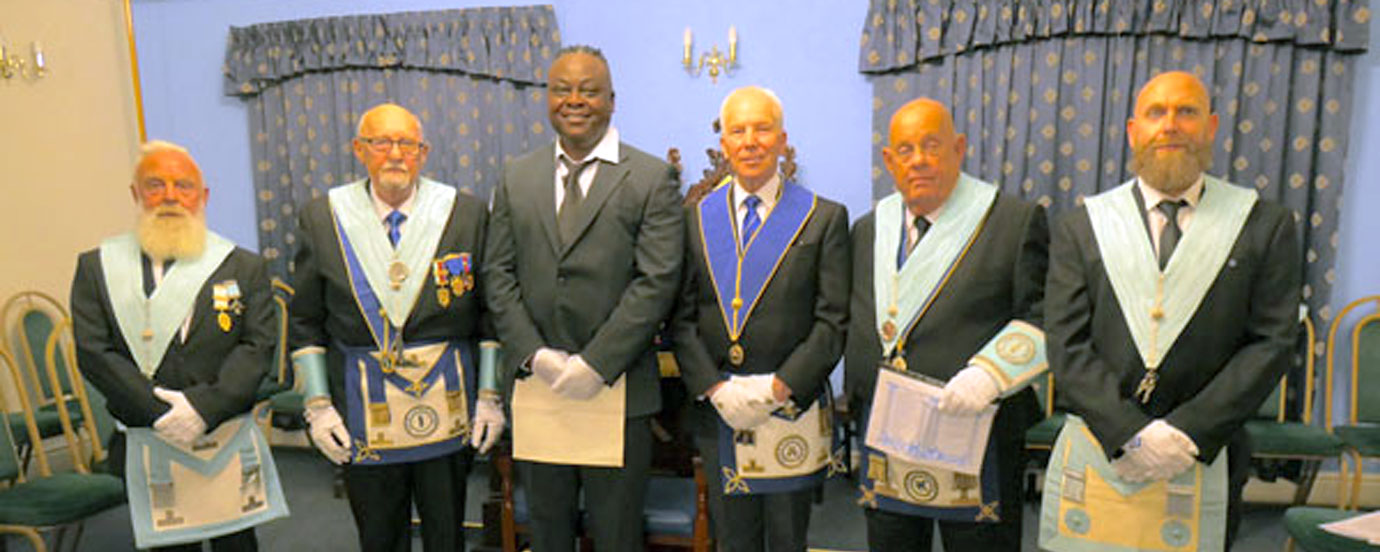 The first degree working tools were presented by Steve Lawler, who was also acting as junior warden. John Leisk, senior warden of the lodge provided and excellent rendition of the ancient charge.
At this point, Shina was invited to retire and restore himself to his former comforts and after he had returned to the lodge, Jonathan Reymen of Banks Lodge No 7213 provided Shina, together with two visiting entered apprentices and fellow crafts with an explanation of the ceremony and the symbolism attached to it. Matthew thanked Jonathan for the presentation which everyone had enjoyed listening to.
John Leisk was congratulated on his promotion to PPJGW which he received at the 2023 Provincial Grand Lodge in Blackpool. The ceremony of initiation being ended, Matthew closed the lodge in due form and the brethren retired to the dining room for the festive board where the festivities continued in the usual custom to celebrate a brother joining the lodge. The ceremony had been well conducted and enjoyed by everyone.

Article and pictures by Colin Roberts.