Three of the younger brethren of the Lodge of Chivalry No 3974 along with the WM, Martin Stewart and three past masters visited Merchants' Lodge No 241 that meets in Hope Street Liverpool.
The reason for the visit was to see the Adams Suite in which Merchants' Lodge hold its meetings, as did Lodge of Chivalry from March 1922, until it moved after 79 years to Ormskirk Masonic Hall in January 1998.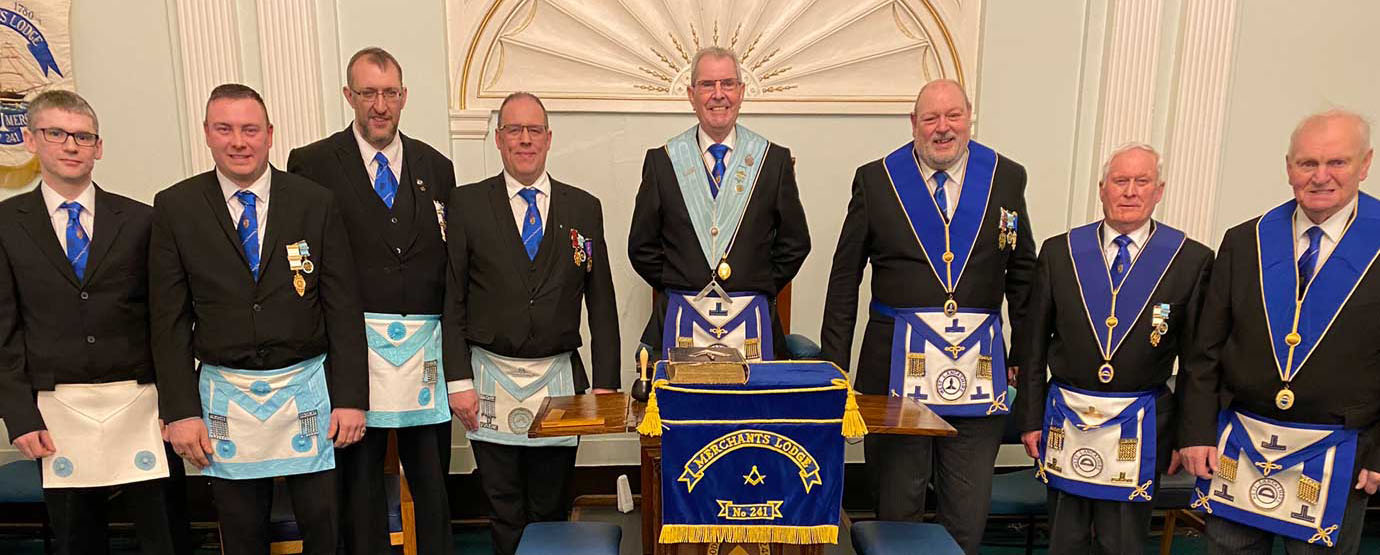 The WM, Glyn Pine and the members of Merchants Lodge welcomed the visitors from Chivalry Lodge, thanking them for attending the lodge. He then conducted and excellent ceremony of passing Dr Ari Manuel to the degree of a fellow craft, Glyn was ably assisted by his past masters and officers.
The brethren then enjoyed a wonderful meal at the festive board. After the toasts, Glyn presented Martin with a copy of Merchants Lodge history from 1780 to 2004.
After this the visitors from Chivalry Lodge were given a tour of the most interesting rooms in Hope Street, they were shown the Egyptian Room, which is used for Royal Arch meetings, the Roman Room and finally the First World War Memorial.