Garston Masonic Hall was a warm venue for Royal George Chapter No 4119 installation of its three principals. First principal Barry Elman opened the chapter in due course and completed all the domestic business.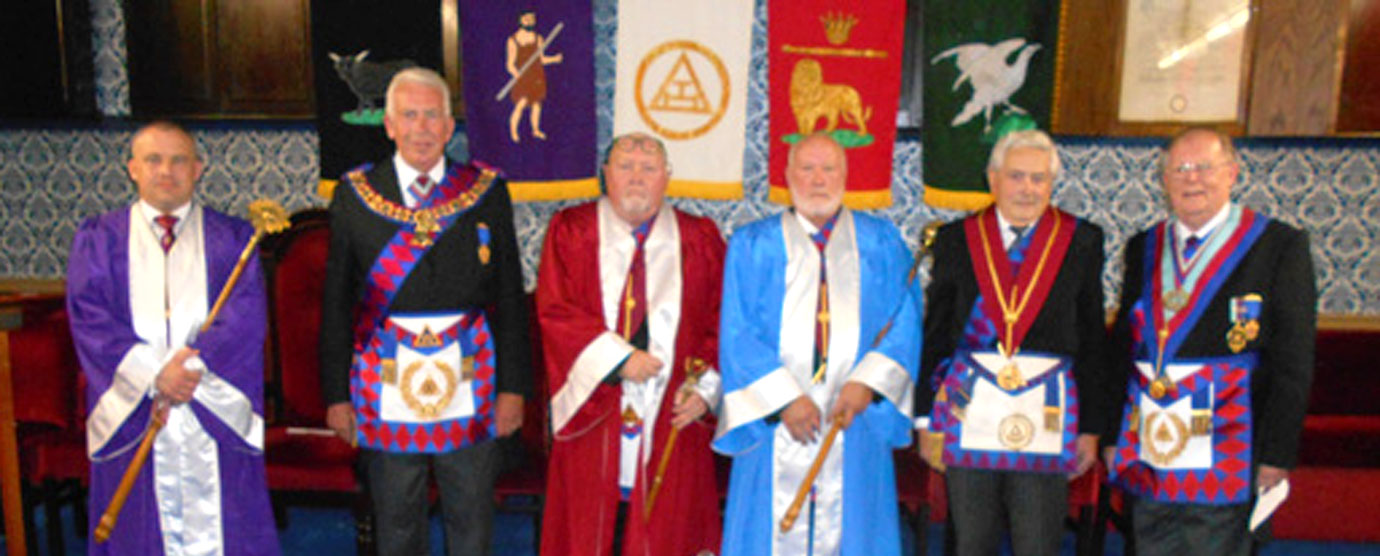 Provincial Grand Director of Ceremonies David Thomas requested that companions be upstanding to receive the Grand Superintendent Mark Matthews accompanied by Assistant to the Provincial Grand Principals Colin John Rowling, Mersey Valley Group Chairman John Murphy and other distinguished companions. Barry and the other principals stood and welcomed Mark into the chapter for the installation ceremony.

The three new principals were installed after confirming their respective obligations David Cairns as first principal, Philip Brown as second principal and Michael Moore as third principal. The robe addresses being completed by Barry Elman, David Cairns and Philip Brown to the respective principals and Barry completed an excellent installation by addressing the three principals who then proceeded to appoint and invest the officers for the ensuing year.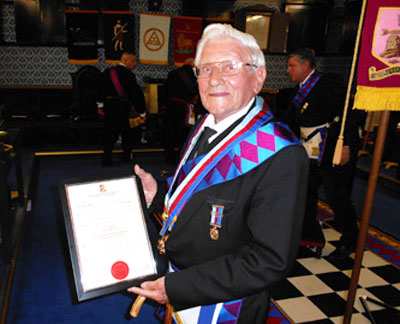 John Davies, who is a 101, was then presented by Mark with a certificate promoting him to Past Provincial Grand Scribe Nehemiah after the certificate contents had been read by John Murphy. After Mark had congratulated the three principals, David presented him with a cheque for £150 donated to the Northwest Blood Banks.
At a well-attended festive board, Colin responded to his toast by saying that it was an absolute delight to be present and this was his fourth visit to the chapter for different important events and how he is always impressed by the overall friendship.
Mark then responded to his toast saying that he had been informed that the chapter has two candidates for exaltation, so it will be a busy year. He also congratulated John Davies on his promotion and asked what the secret was in being 101. Mark then mentioned the digital marketing campaign and that we must be ready to embrace new members, he also mentioned about recruiting for the Royal Arch and that Craft Masons need to be asked. There was also many Royal Arch Masons who were unattached.
There is also a requirement to embrace with local communities to see if there are any potential Masons. He also spoke about West Lancashire Freemasons' Charity and that if you know of any Masons that needed help to contact the Huyton office and which will be confidential. Mark finished his speech by asking the companions to keep recruiting Masons and enjoy their Royal Arch and Craft Masonry. As a final remark, he reminded everyone about the Provincial Grand Chapter meeting on 27 September 2023 in Blackpool.