Along with other groups, the Gladstone Group was represented at the Service of Remembrance held at the Masonic Hall, Hope Street, Liverpool.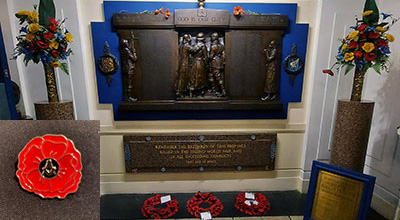 The service was very moving and was sympathetically conducted by the Rev Wilfred Alexander, a Past Provincial Grand Chaplain, with contributions from the Liverpool Group Chairman David Johnson and group secretary Bob Patterson.
The occasion was well attended and marked not only the passing of service men and women in the defence of our country but also those who had sadly lost their lives due to and during the COVID-19 crisis.
Following the poignant service and in sombre mood, the assembled congregation retired to a buffet of tea, cakes and refreshments kindly provided by the Liverpool Group.