The pier car park at St Anne's-On-Sea was the meeting place for South Fylde Group Masons on a bright and sunny Remembrance morning.  At 10:45 the brass band at the front of the parade started their ceremonial music and in due course many Freemasons marched in step to the rousing beat of trumpets and trombones.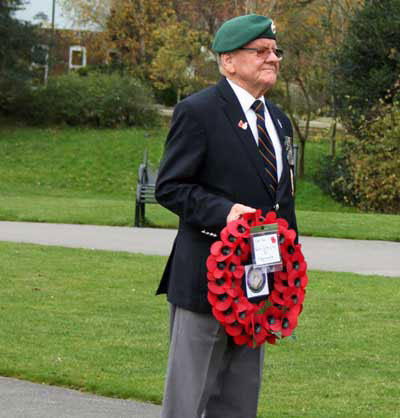 Within 10 minutes the parade came to a halt in front of the War Memorial in Ashton Gardens and on the hour of 11:00, a service of remembrance commenced with speakers representing local churches and military groups. These were followed by the traditional period of two minutes silence.
Following the two minutes of silent remembrance, poppy wreaths were laid by civic leaders, uniformed groups and a wide range of local societies. Ray Pinkstone and David Kenworthy laid wreaths on behalf of the South Fylde Group. Other representatives from local Masonry included Dave Barr, Assistant to the Provincial Grand Principals, David Randerson, Past Assistant Provincial Grand Master and grand officer Ian Ward.
The Lytham St Annes War Memorial was designed by Thomas Smith Tait in 1923, with sculpture by Walter Marsden. It is listed as a Grade II monument for its sculptural rarity and historical interest. It is noted for the quality of its poignant depictions of a shell-shocked soldier and a grieving widow, together with detailed chronological reliefs by its notable sculptor.
The erecting of Lytham St Anne's War memorial was made possible by a gift of £10,000, donated by Lord Ashton. The memorial commemorates the fallen of Lytham St Anne's. It was unveiled on 12 October 1924 by Alderman Charles Critchley, whose son Burton 'Plum' Critchley was killed in 1918 while serving in the RAF. The ceremony was attended by the Rt Hon Stephen Walsh (Minister for War) and several leading dignitaries, along with 1,000 ex-servicemen. The unveiling was also attended by nine children of fallen servicemen, who were later presented with gold medals inscribed with the coat of arms of the borough.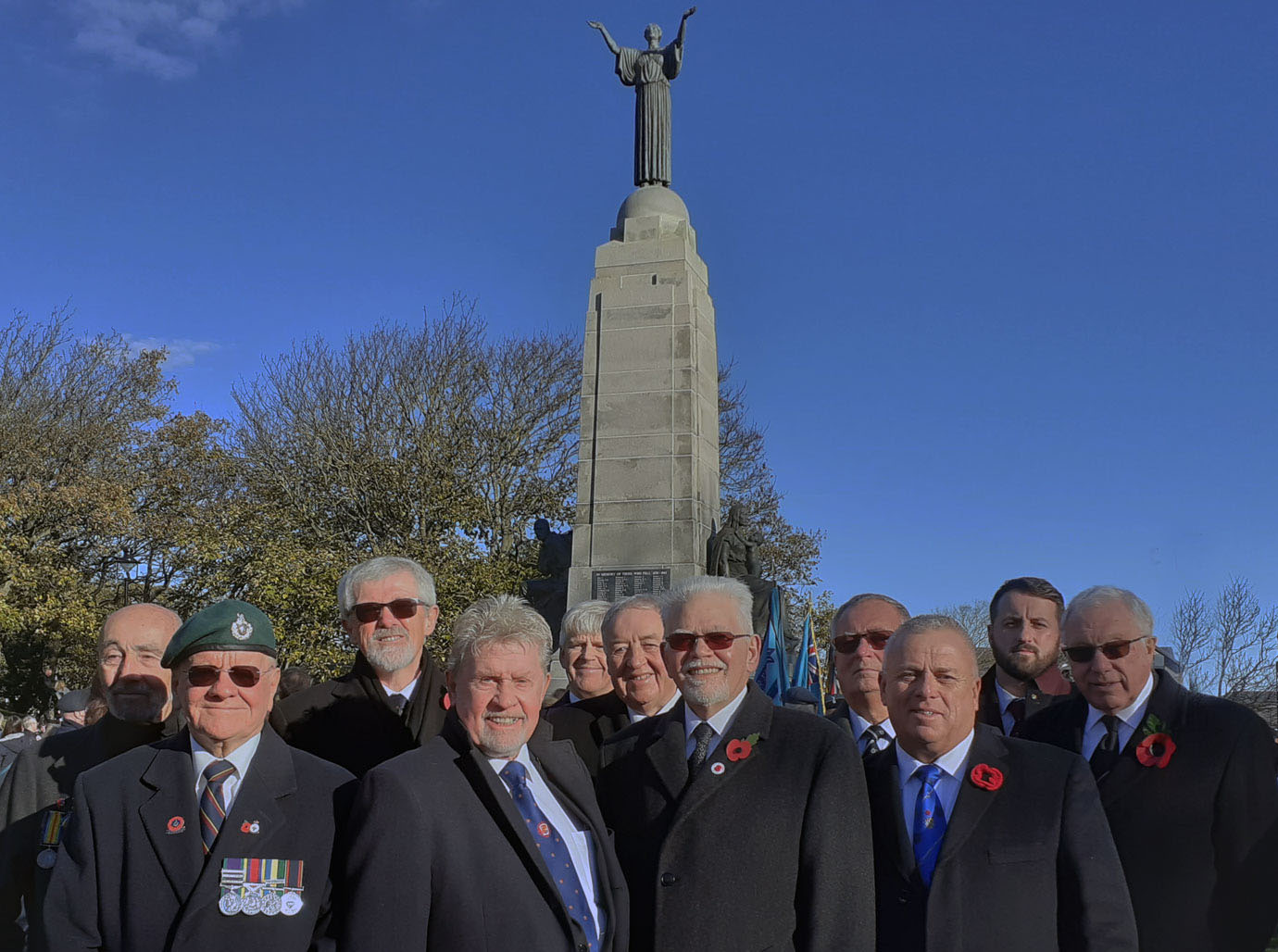 The memorial is notable not only for its figures in the round, but also for the narrative depicted in bronze plaques. The plaques show a succession of scenes, from a soldier leaving his wife and child, to the weary return of a group of soldiers. Also of note is that the soldiers are carrying the body of a dead comrade – as with the depiction of women, depictions of the dead are rare on war memorials.
Similar ceremonies were being held throughout the area and South Fylde Masons were also attending these, particularly at Poulton-le-Fylde and Kirkham.