As each of the invited brethren and their guests arrived to attend the 'Recipients Dinner' at Bryn Masonic Hall it was wonderful to see the smiles spread across their faces as each recognised a friend and brother that they hadn't seen for over 15 months. It wasn't long before the old stories were being told and fond memories of those brothers that had been lost recently were recounted.

When the Provincial Grand Master Tony Harrison arrived with his assistant David Ogden, they were warmly greeted by Geoffrey Porter, Wigan Group Chairman and his assistant John Selley, they were here at the invitation of the Wigan Group to congratulate those members from within the group that had received Provincial acting ranks, first appointments or promotions in either the Craft or chapter in both 2020 and 2021.
After a drinks reception hosted by Tony Harrison, where he congratulated each of the recipients for the work they had done within Freemasonry, all sat down to another excellent festive board prepared by the hall stewards Christine and Philip, ably assisted by a finely tuned, highly trained and smartly turned-out staff who catered for the needs of all those gathered throughout the evening.
Tony was welcomed to the festive board by Geoffrey Porter and Tony in return thanked everybody for his invitation and once again congratulated all who received an honour and reminded them that the hard work that they had put in didn't stop there and there was still much to do to ensure that Freemasonry moved forward.
After the toasts to Her Majesty The Queen and our Masonic leaders, Philip Hughes, newly appointed Provincial Steward and Chris Reeman, newly appointed Provincial Grand Scribe Nehemiah thanked all the Provincial guests for their company on this memorable evening and wished them all a safe journey home.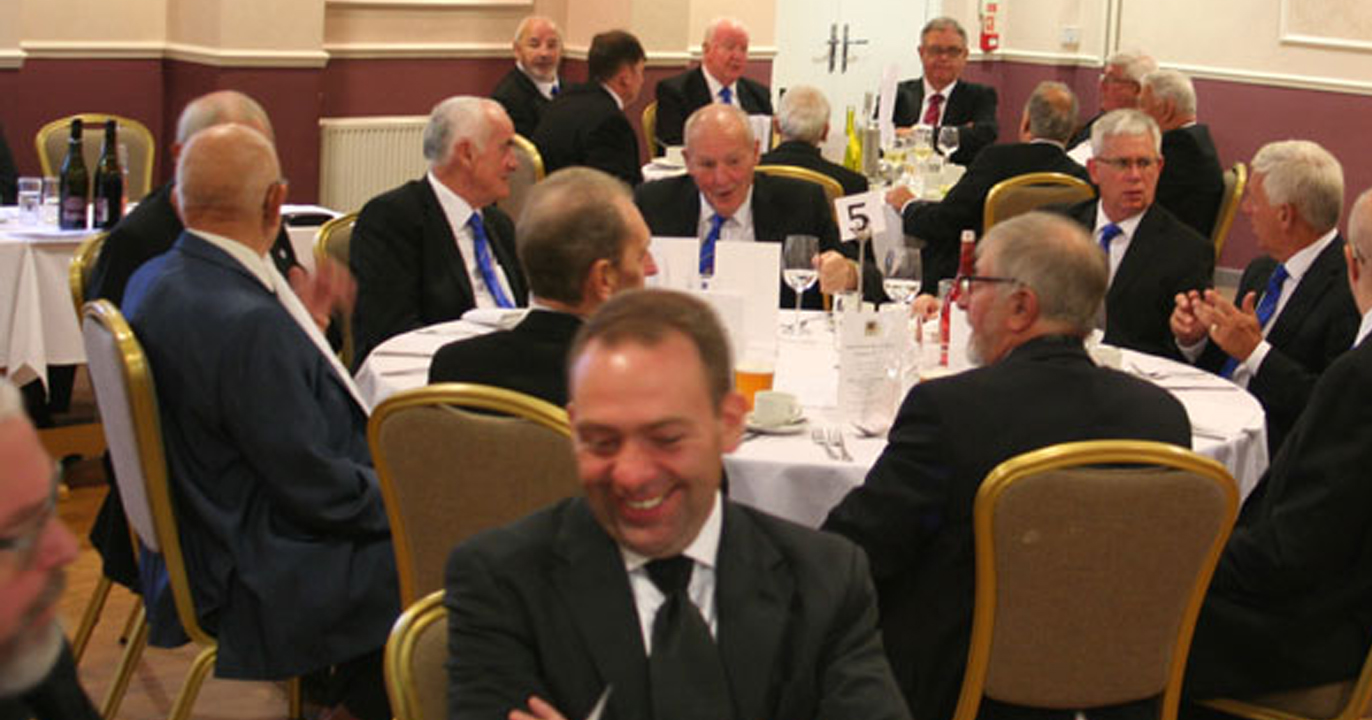 Ian K Dawson, Wigan Group Publicity Officer.