January saw written communications from Provincial Grand Lodge of West Lancashire arriving through a number of letter boxes for a selected number of members of the South Eastern Group. Those communications were crystallised into reality at the Provincial Grand Lodge meeting in Blackpool.

Early on Wednesday morning, a group of the recipients and supporters gathered at Urmston Masonic Hall to catch a bus to Blackpool for a grand day out and to attend the Provincial Grand Lodge meeting at Blackpool Conference Centre.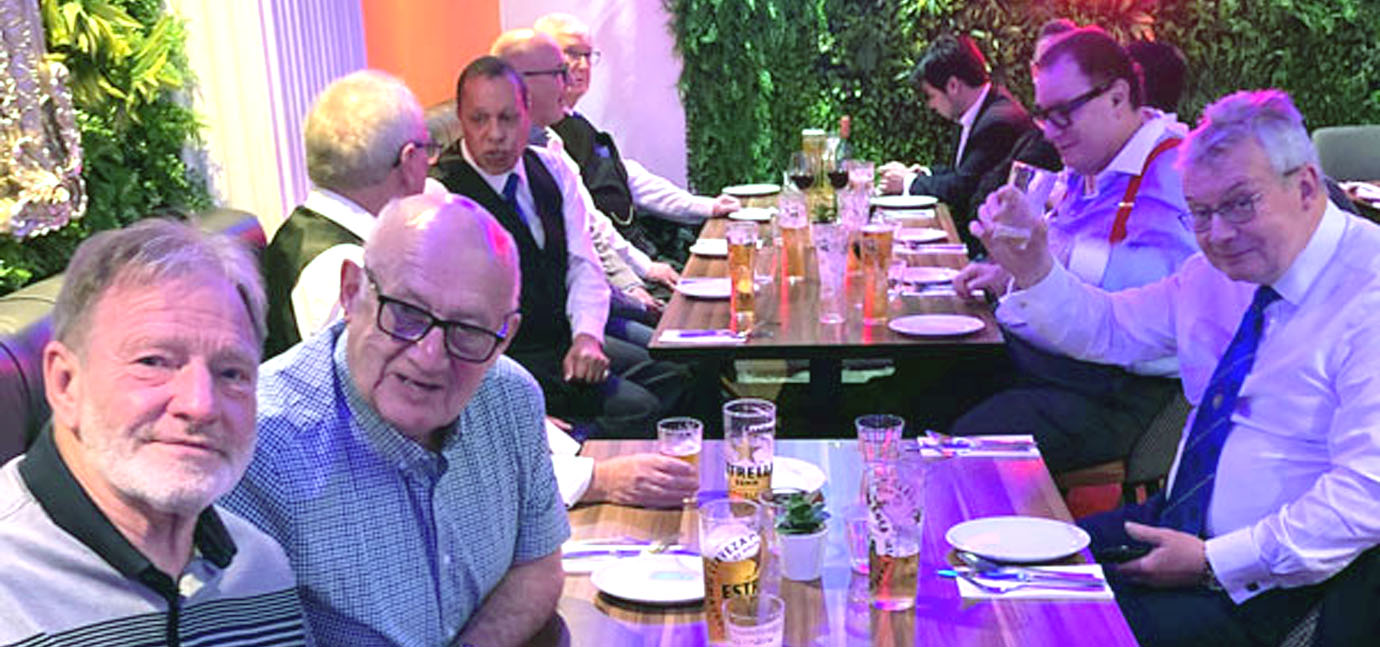 The day went well for all concerned with even the weather being relatively cheerful for a change. Following the brethren meeting up for breakfast and a little light refreshment, everyone enjoyed the sights and sounds that Blackpool had to offer before once more returning to the Conference Centre for the start of a packed Provincial Grand Lodge meeting.
The meeting opened with the usual pomp and circumstance with the various officers parading in led by our own Provincial Junior Grand Warden Sylvester During undertaking his last official duty in the role. Then followed the new ProvGM Mark Matthews, who, having declared the meeting open, proceeded to invest the recipients with their honours starting first with acting ranks followed by first appointments and concluding with promotions.
Below is a list of the recipients from the South Easter Group: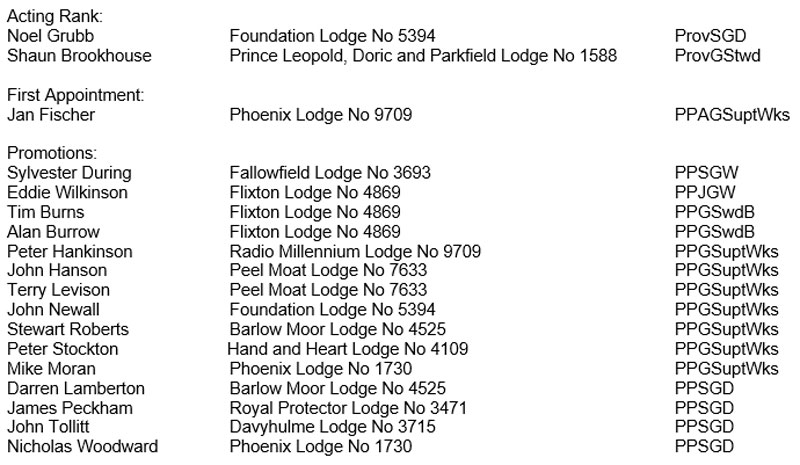 Once all had received their rewards and the Grand Lodge meeting had concluded, the coach party returned once more to Urmston and indulged in a celebratory curry and a few more 'light' refreshments concluding what had been a rather tiring but never the less enjoyable and rewarding day by the sea!
Article by Ian Wood.