You may remember that when you first entered the lodge room for your initiation, it was with some trepidation. You may have been left to your own devices in the bar for a few minutes reflecting on the enormity of what you were to do and certainly when the tyler prepared you for your entrance into the lodge you would be acutely focused on your first ceremony.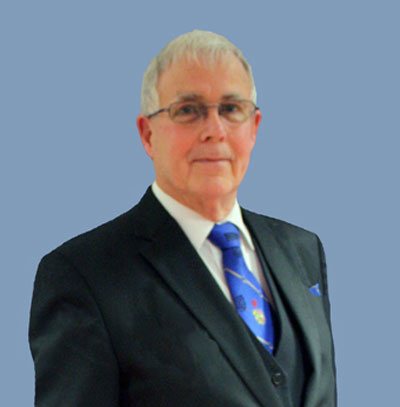 With most Freemasons, this is the first evening of many when you will make an advancement in daily knowledge that will support you through your Masonic life, enriching you with motivation and resolve to do better for yourself, your family and your lodge. Taking on roles within the lodge extends the individual, teaching him to speak in open lodge, allowing him to advance towards the ultimate seat within the lodge and gain further respect from his fellow brothers.
Once the seat is attained, there are some brethren who don't wish to settle down on the back row, but rather would prefer to utilise that new found knowledge and experience to better his lodge and also in the case of the Province of West Lancashire, his group. It is the individuals within these groups that are identified as having gone the extra mile and are identified for a Provincial appointment or promotion. Those amongst you that have given of your time unceasingly to Freemasonry, may even ascend to the rank of a Grand Officer of which there are a number within the Wigan Group and who are to be congratulated.
Geoffrey Porter PAGDC, the Wigan Group Chairman, said that he feels that the awarding of Provincial rank is very important for the lodge and the group and was pleased with the outcome of his deliberations again this year. He added that this pleasure is echoed by the individual's reaction when receiving that special letter in early January.
Provincial rank is considered an important promotion to experienced past masters. Acting ranks are awarded in accordance with the ranks given by the Province to the Assistant Provincial Grand Master. Following his consultation with group chairmen, these are distributed amongst the groups for which he is responsible.
New appointments are received by first time appointees. These are awarded with consideration to the amount of service given to a lodge and may be acting appointments or past appointments.
If a brother already has a Provincial rank and is still active within his lodge, group or the Province, a promotion may be awarded to him.
To see the list of the 2021 Wigan Group appointments and promotions in the Province of West Lancashire which will commence 20 April 2021, click here. The Provincial Grand Master is hoping that he will all be able to meet everyone at the Provincial Grand Lodge meeting to support and congratulate the new appointees and promoted brothers.
Article by Ian K Dawson,
Wigan Group Publicity Officer