For more years than anyone can remember, Stuart Elliott of Royal Preston Lodge No 333, more than ably assisted by Val, his wife, was the quizmaster for the Preston Masters Annual Quiz. Year after year, Stuart and Val set challenging but thoroughly enjoyable quizzes. Each year he filled the ballroom at Preston Masonic Hall with willing victims!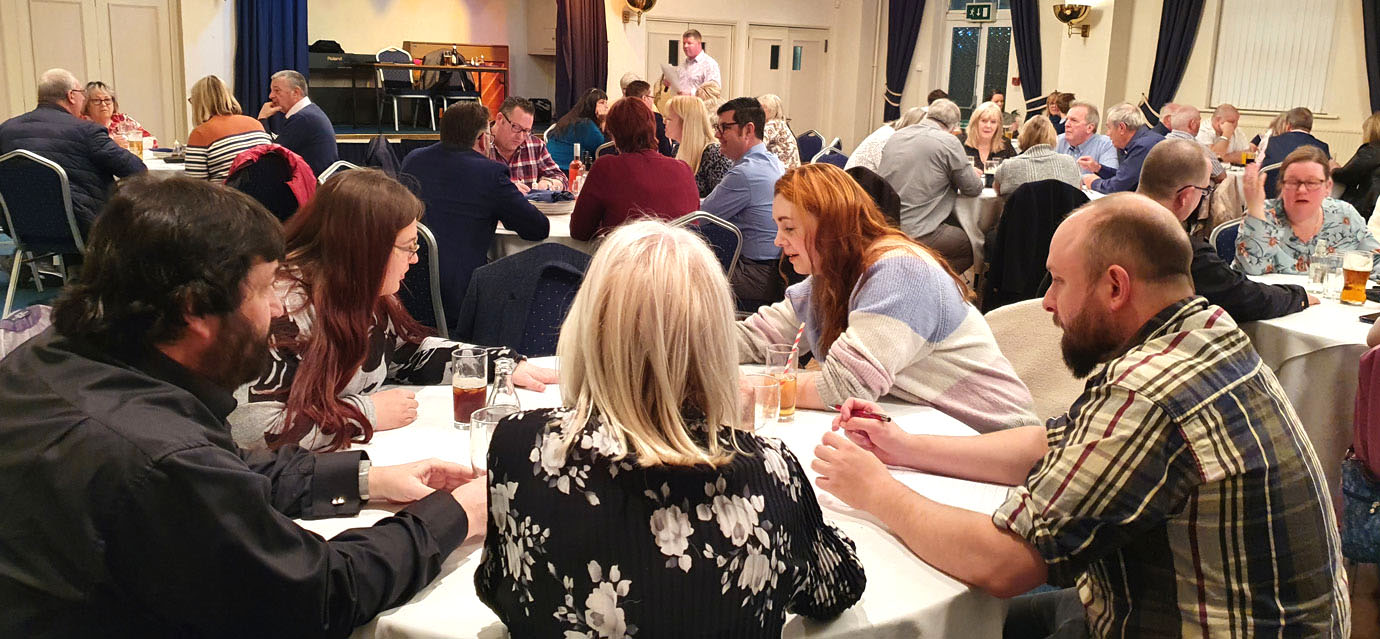 Sadly, Stuart passed away in February 2021 leaving a huge void in Preston Freemasonry. So, it was with a mixture of sadness and pride that this year, the Preston Masters dedicated the quiz to the memory of Stuart. The trophy is now designated the Stuart Elliott Memorial Trophy.
Over 60 Masons, along with their family and friends, filled the ballroom for this important event and a chance to win the inaugural Stuart Elliott Memorial Trophy. Seven lodges fielded 10 teams to compete to have the honour of winning this new trophy. Val joined in the fun along with her son David, as guests and team members of Royal Preston Lodge.
The evening was compered by Tim Horton of Preston Guild Lodge No 4408 and chair of the Preston Masters. His lodge meant business by sending three teams. Bravely attempting to fill Stuart's shoes as quizmaster was Alan Brindle, Master of Fraternity Lodge No 4072, supported by a team from the lodge.
Other lodges challenging for the prize were Halcyon No 6500 fielding two teams, with Festival Lodge No 8123, Ingol Lodge of St Margaret No 8544 and Ribble Lodge No 4558 with a team each. Alan had set six rounds for the quiz along with a picture quiz. Teams were tight knit and keen not to give away answers to competing teams.

In a closely fought competition the Halcyon Days Team narrowly defeated Guild Foresters to lift the trophy. To the 'Victor go the Spoils' and the team were honoured to receive the Stuart Elliott Memorial Trophy from Val and David.
The evening raised a grand sum of £509 for the Preston Masters Charity Fund. They will be allocating this and other monies raised by the Masters to local charities in the coming weeks.