Over many years, Preston Guild Lodge No 4408 has made supporting local charities a priority. In the last year, the lodge has donated almost £12,000 in grants or groceries to local charities. During the pandemic, the lodge was awarded The Mayor of Preston's Coronavirus Pandemic City Hero Award for its service to the community.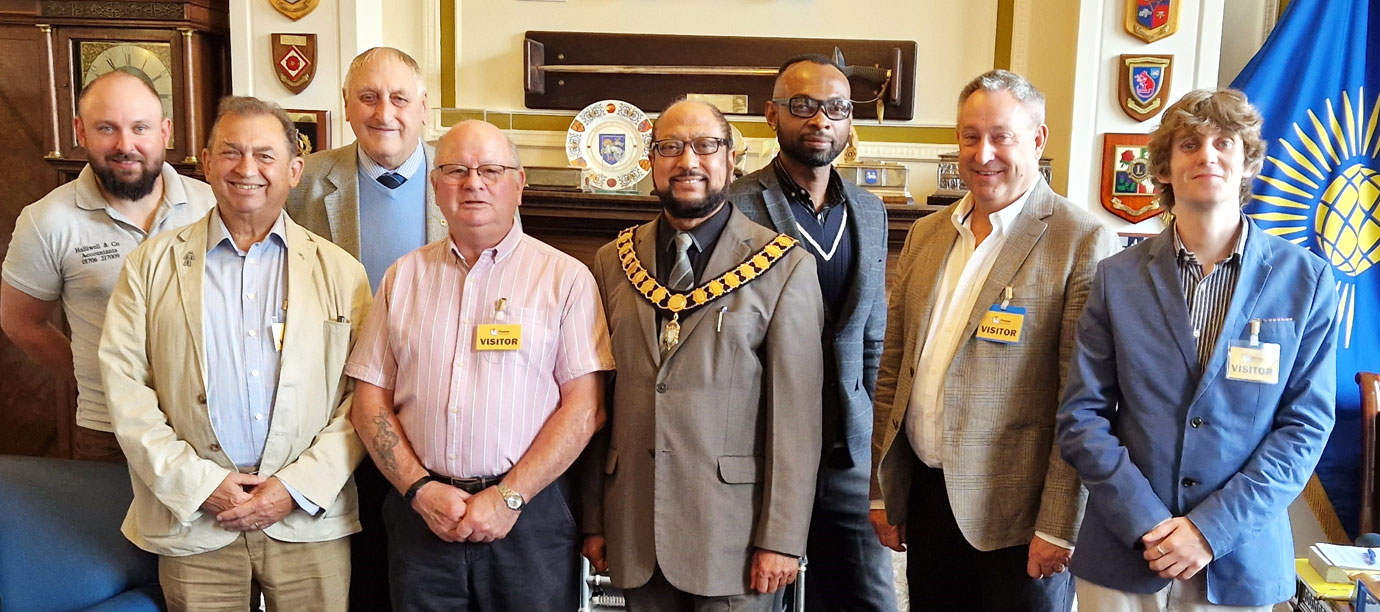 One of the lodge's Coronation Grants of £1,102 was made to Preston Domestic Violence Services which is one of the mayor's charities this year. In recognition of this activity, The Mayor of Preston, Councillor Yakub Patel, invited a delegation of lodge members to visit the Town Hall to see the mayor's parlour, civic regalia and council chamber.
The mayor gave the delegation from Preston Guild Lodge a very informative history of the city and linked that to the magnificent regalia of office and the civic regalia. Preston Guild Lodge is proud to be able to count four former mayors in its members in the past. This brought the regalia to life as the members could image those past mayors wearing and using them.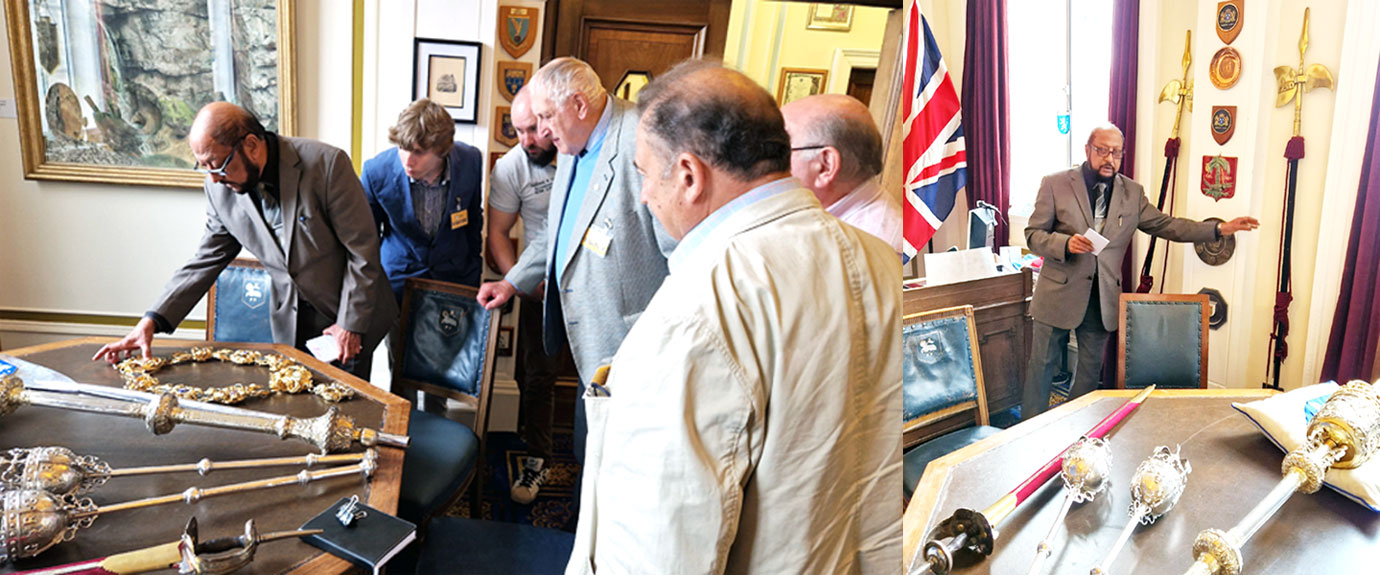 Another highlight was the Seal of Queen Elizabeth II, our late Queen, who conferred City Status on Preston in 2002. One of the lodge's past members, Joe Hood OBE, was Mayor of Preston at that time. The group also saw the visitor's entry signed by the late Queen and her late husband, Prince Philip.
Finally, Councillor Patel gave the team a tour of the council chamber and explanation of the history of the town hall. The current building is the third version. Masons played a major role in the first two which was an interesting fact for the mayor. The foundation stone of the 1862 town hall was laid with great ceremony by 800 Freemasons led by the mayor and prominent Freemason, Robert Townley Parker. Exactly 100 years pervious to that event, the 1762 town hall foundation stone was laid by his grandfather. This was an amazing insight into past mayors and the town hall.