May represented a momentous month for Preston Guild Lodge No 4408. Not only was it the end of their centenary season for the lodge, but the nation celebrated the Coronation of King Charles III.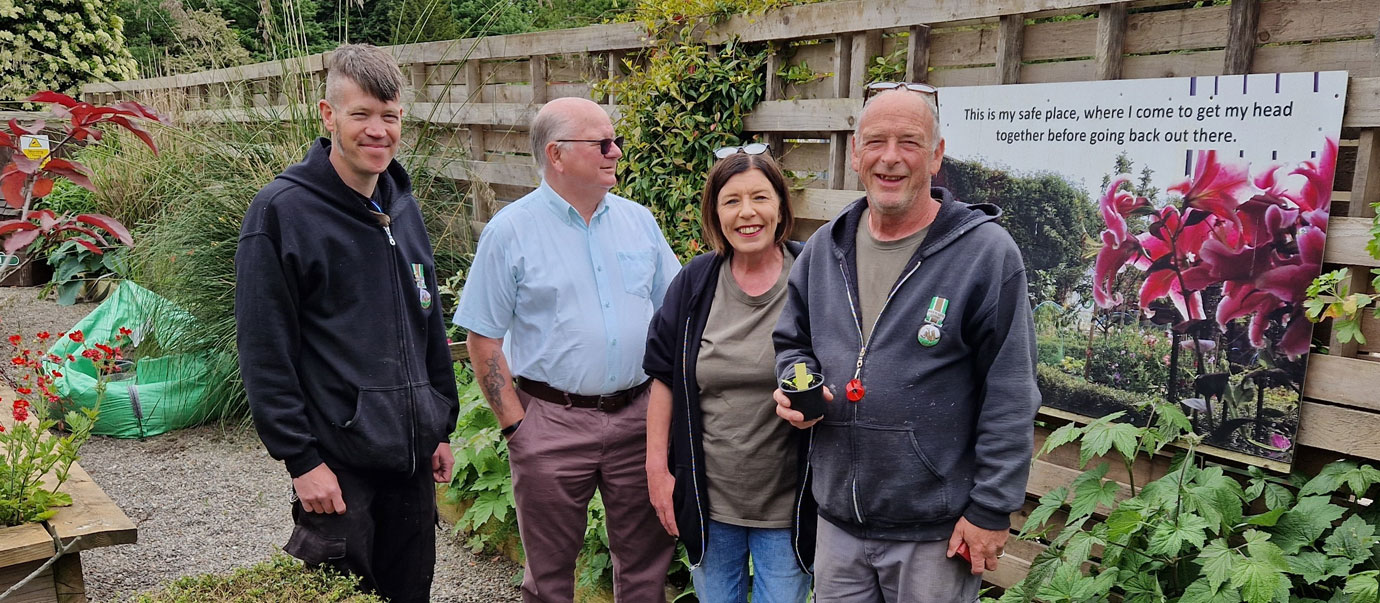 To mark the occasion, the lodge decided to make coronation donations totalling £4,408. This sum is being divided equally between four local charities. £1,102 is being donated to each of the following charities; The Intact Centre, The Young Carers, Dig In Preston and Preston Domestic Violence Services.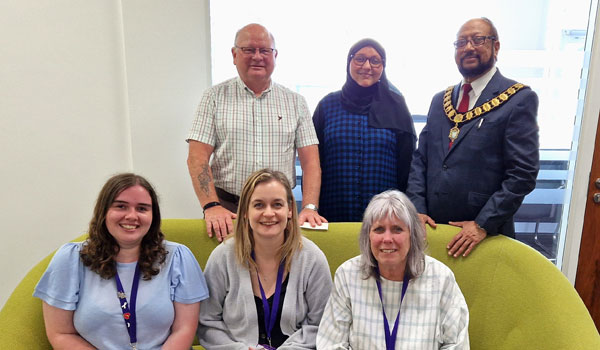 The Intact Centre provides a community food club where members can access £25 worth of food for £5. This club has been a lifeline for many people in times of need. This is but one valuable service provided by Intact. They help to support people who may have lost their jobs and help them back into work as well as providing volunteering opportunities. Intact was one of Mayor Neil Darby's charities in 2022/23. Cliff Jones, the WM of Preston Guild Lodge presented the cheque to Denise Hartley, CEO at Intact and the Mayor at the Coronation Ball.
Young Carers are young people between five and 18 years of age who play a major role in supporting their parents and wider family as a result of illness and disability. These remarkable, and selfless young people often go unrecognised and largely unsupported themselves. Barnardo's has been commissioned to identify and support children. They have no budget for leisure activities so the lodge donation is made specifically for the purposes of bringing some joy into their lives.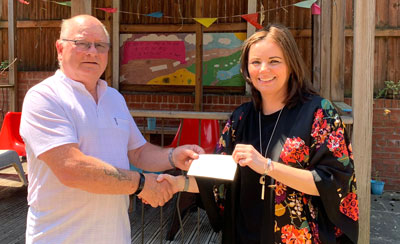 Dig In Preston is a Preston charity based in the Walled Garden at Ashton Park. It is aimed at supporting military veterans and blue light services workers. Their idea is quite simple, people get together and do something practical that benefits both themselves and serves others and maybe also helps a team-mate through a tough time. Produce is sold to raise funds or shared with the group. Help in learning other skills is offered. The group run projects outside the garden supporting the local community. The WM of the lodge, Cliff Jones is himself an ex-serviceman from the Royal Navy. He is looking forward meeting the volunteers when he delivers the cheque.
The incoming Mayor, Yakub Patel, has identified the Preston Domestic Violence Services as one of his charities for his Mayoral year. Preston Domestic Violence Services is the first organisation in Preston which exists solely to support adults and children experiencing (or having experienced) domestic violence. The service is staffed primarily by volunteers who provide an invaluable resource and refuge to people at what are very challenging times.
Brethren of Preston Guild Lodge are proud to be supporting the local community and hope that, in some small way, they can help those who make a difference in our society.