Preston Guild Lodge No 4408 was both honoured and humbled to be invited to attend the Mayor of Preston's Coronation Ball. It is a reflection of the work that the lodge has put into engaging with and supporting its local community.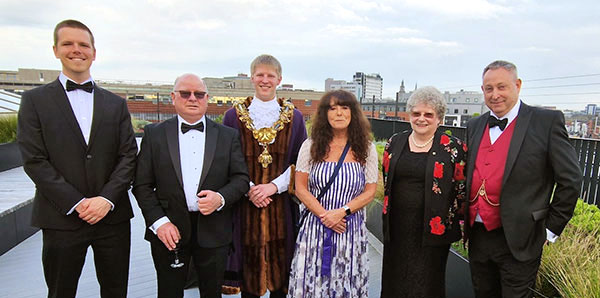 The previous year's Mayor of Preston had presented the lodge with the Mayor of Preston's Covid Hero Award for the support to the community during lockdowns. This year's Mayor, Neil Darby, had seen the work the lodge had done before Christmas with support for the foodbank at one of his charities, the Intact Centre. When presenting a cheque to another charity, Preston Street Pastors, the Mayor himself had chosen that night to visit. As he has said many times, the work of Preston Guild Lodge has not gone unnoticed.
At the Mayor's VIP reception, the WM of Preston Guild Lodge Cliff Jones presented a cheque for £1,102 to the Mayor, Neil Darby and the head of Intact, Denise Hartley. This is one of four Coronation donations that the lodge is making, totalling £4,408 to commemorate both the Coronation of HM King Charles III and the end of the lodge's centenary season.
Other local charities will also benefit. The Mayor spoke in the warmest terms about Preston Guild Lodge and its generosity. Denise said that the lodge's donation would help the charity in so many ways by supporting those less fortunate than ourselves.
After the VIP reception, the group from Preston Guild Lodge enjoyed a fabulous banquet. Some of the group were even lucky in the raffle!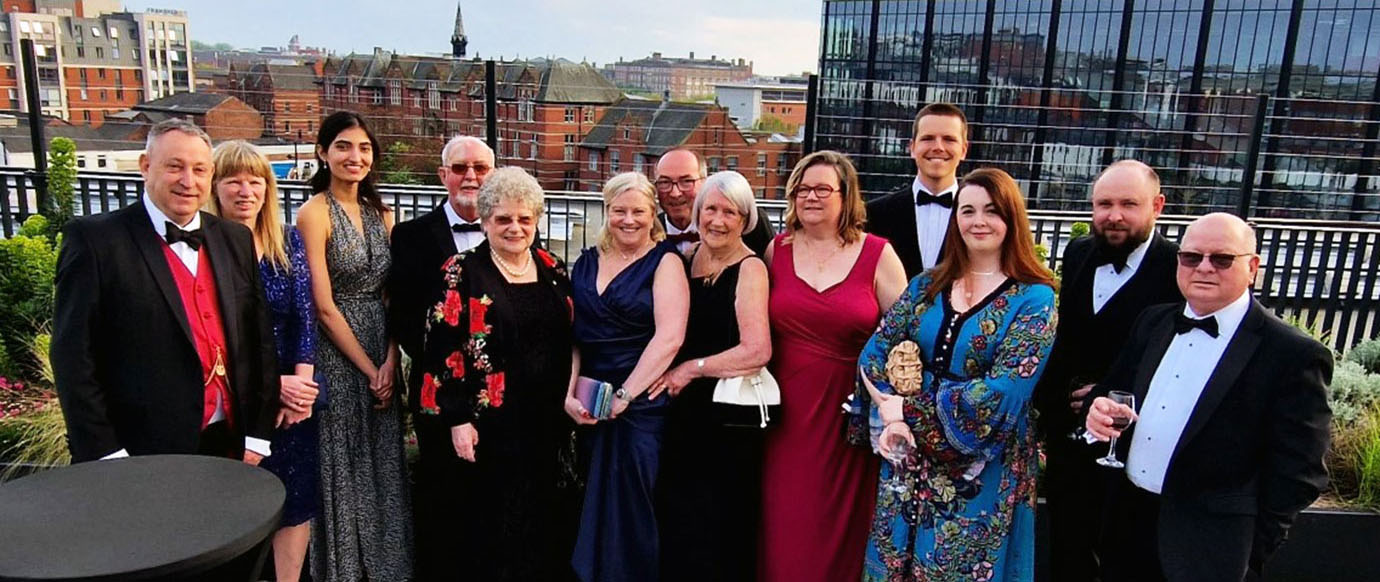 Also joining the group was Angela Seed from the lodge's mirror lodge in Freemasonry for Women (FFW), Preston Guild Lodge No 29. Angela is also the Provincial Grand Master for FFW. The two lodges work closely together.
The lodge has been practicing engagement with its communities for many years and it is gratifying to see that it is achieving its objective of restoring Freemasonry in Preston to the civic society it used to be so close to.