After a very fragmented 2020-21 season, Semper Sursum Lodge No 5622 was happy to warmly welcome the Deputy Provincial Grand Master Philip Gunning at its 2022 installation meeting at the Fairfield Masonic Hall in Barrow.
It was the culmination of Phil Renney's shortened year, albeit a jam-packed year in the chair of King Solomon. During that busy period, two brethren were initiated, passed and raised, ensuring Phil had to be at his best in each ceremony. Praise where it is due, he can be extremely proud of his Masonic work during the year and his commitment to visiting other lodges.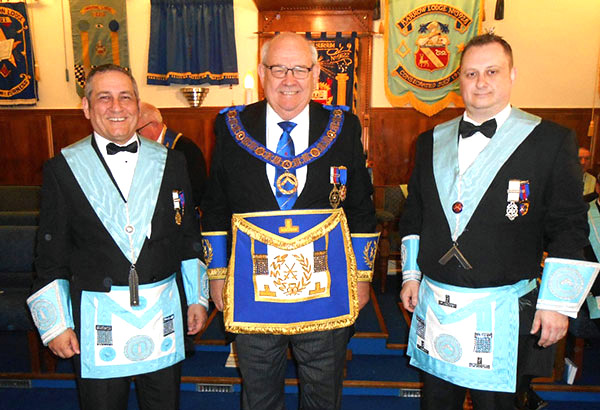 Phil had been installed on a hot afternoon in July last year and while the temperature in the lodge didn't quite reach that particular pinnacle, some 90 brethren were in attendance and all received a warm welcome from the brethren of Semper Sursum Lodge.
Accompaning Philip was Assistant Provincial Grand Master Peter Schofield and also a plethora of grand officers; David Grainger, Keith Kemp, Norman Thompson (Province of Cumberland and Westmorland), Roly Saunders, John Quiggin, Alan Jones, Barrie Crossley, Barry Fitzgerald and Phil Preston. Adding even more gravitas to the ceremony were acting Provincial grand officers Mick Lacey, Jim Scott, Joe Crabtree, Gordon Evans and Alan Tomlinson. Keeping everyone on their toes was Barry Fitzgerald who acted as the Provincial Grand Director of Ceremonies in his usual quiet efficient manner.
The outgoing master Phil Renney performed a superb installation ceremony for his successor Steve Harris who will reflect on the ceremony and feel that it could not have gone any better. The lodge director of ceremonies Dean Fawcett ably assisted Phil during the event. Alan Tomlinson, Chris Earley and Ross Keenan performed the working tools and were word perfect. The standards set by Phil throughout his year have been clearly passed down to Chris and Ross – junior brethren of the lodge.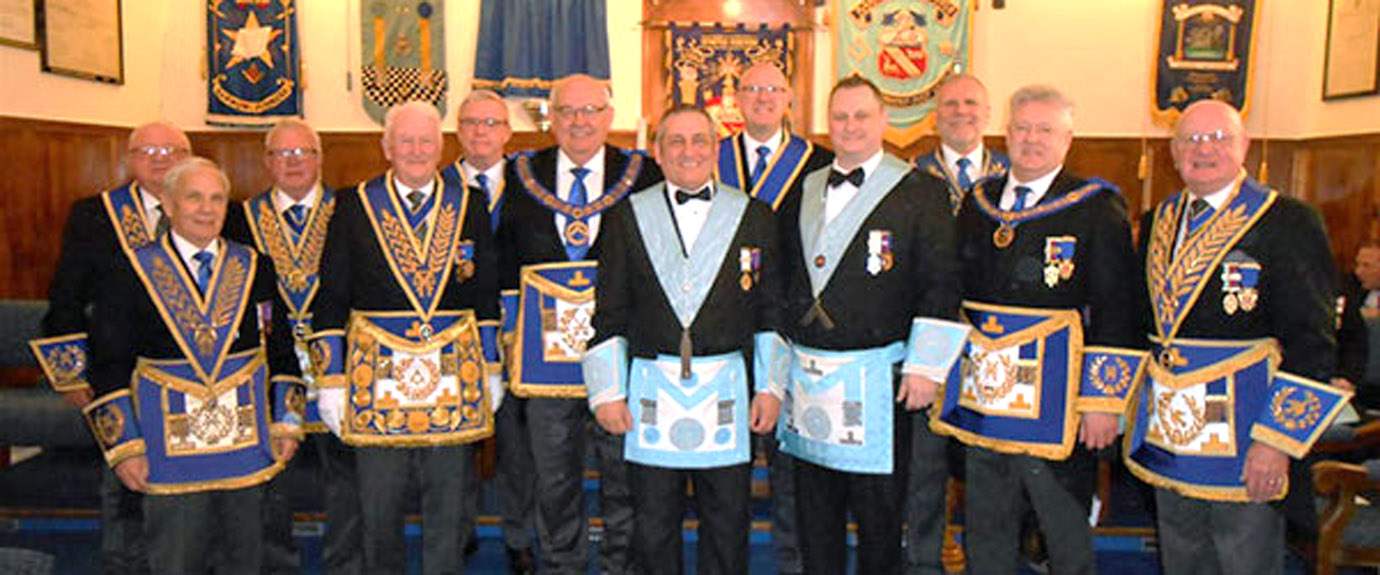 Dean gave a superb address to the WM, whilst Peter Schofield addressed the wardens in a faultless manner. Phil Gunning on his rising to his feet to address the brethren of the lodge produced a slight of hand of which Paul Daniels would have been proud. He explained that over a considerable period of time Barry Fitzgerald had stood behind him waiting to prompt if called upon.
A prompt was never needed but Phil went on to wonder if Barry actually knew the piece and so invited him to switch places. The address to the brethren was therefore in the capable hands of Barry, as Phil put Barry's knowledge of the ritual to the test! The brethren were rather taken aback by the quick switch but they need not have worried as Barry was not found wanting and performed brilliantly. Mick Lacey and Gordon Evans addressed the deacons and stewards respectively in an assured and confident style.
With the formalities having ended, the brethren retired to an excellent festive board downstairs. The lodge room collection for Masonic charity realised £222.40 whilst the raffle during the meal totalled over £700 (with £24 from the master's table) in support of the lodge charity account and the Barrow Masonic Club Building fund – an excellent 'innings' played by all the brethren of Semper Sursum.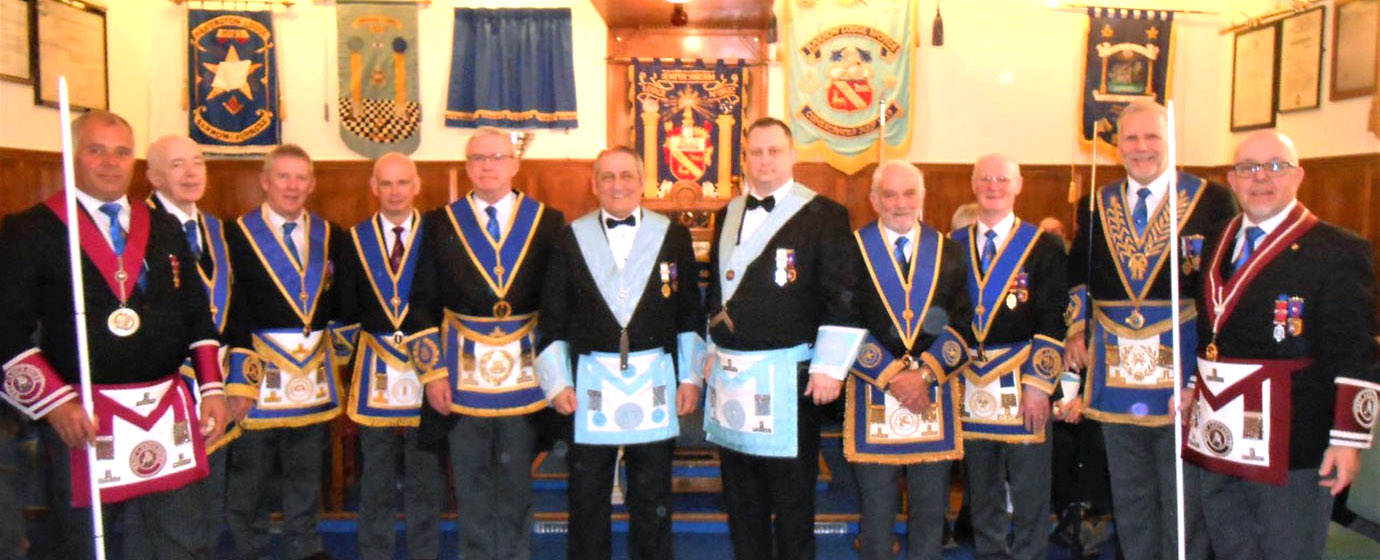 Article and photographs by Alan Tomlinson.