At the installation meeting of Blainscough Lodge No 8532, the members donated £124 to Cancer Help at Vine House in Preston. We often hear of lodges making donations to charity at their installation meetings but don't know the story behind the donation. Peter Jackson, Blainscough's mentor tells the story.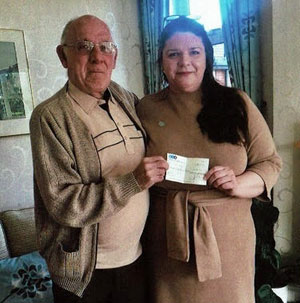 "As a brief summary, in August 2017 I was diagnosed with lung cancer in both lungs. I was immediately started on immune therapy which assists your own immune system to fight the cancer. I am fortunate that unlike chemotherapy, I did not get any adverse reactions to the treatment. I was only allowed to be on the treatment for two years because the NHS would only fund it for that period and because of the expense I had my last treatment in August 2019. I see the oncologist at the moment every 3 months to check on my progress. Last August when I was leaving the surgery, the lung specialist nurse asked me if it would be okay for her to contact Vine House on my behalf. I subsequently had four. sessions with a physiotherapist where he assisted me to breath better. Vine House is not connected to the NHS and is funded entirely by donations from the public. That is why I asked the lodge to provide a cheque as part of our charity donations at our installation. The amount was for £124."
Based on current statistics, cancer will affect one in three people in the UK. Following diagnosis, cancer patients begin a journey and Cancer Help is there to help at each step of the way whether it is coming to terms with the diagnosis, understanding the disease, coping with the effects of the treatment and above all living a fulfilled life.
Cancer Help (Preston) was formed in 1989 and ever since has brought invaluable benefits to countless 1,000s of cancer patients in the Preston and Garstang areas.
The charity provides 6,000 patient visits/contacts each year. It delivers a wide range of invaluable services that are free at the point of use. It operates two fully staffed day care centres one in Preston and one in Garstang. It generates the majority of its own funds through four shops, 2 in Preston, Longridge and Garstang. It employs 20 staff and is supported by over 200 volunteers. They need to raise over £350,000 each year to cover the running costs.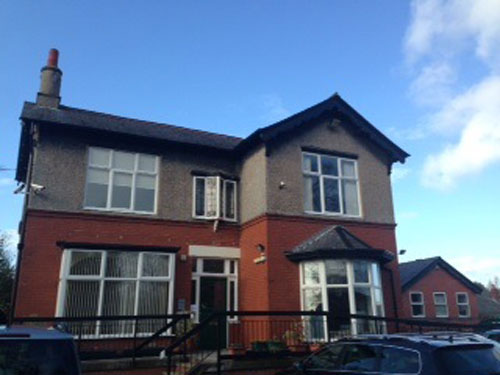 Through Cancer Help, cancer patients in central Lancashire have access to a wide range of services that are free at the point of use. These include complementary therapies like physiotherapy, tai chi, meditation and aromatherapy, specialist clinics like palliative care and breathlessness, counselling including well-being, bereavement and pre-bereavement; children and young person's support service; and craft groups doing woodworking, glass engraving and art therapy. Cancer Help also provide support groups which provide information such as advice about benefits and access to a wide range of learning materials as well as training courses and seminars for health care professionals.
Based on its own statistics, Cancer Help can show that over 50% of new patients accessing its services are direct referrals from health service professionals. This is because many of the services provided by the charity, whilst recognised as vital to the well-being of patients, do not exist in the local health service. Beyond the services provided through the day care centres in Preston and Garstang, Cancer Help also provides a number of out-reach services such as links with local hospitals and specialist nurses; work to encourage access by ethnic minorities; links with local schools, particularly with reference to bereavement counselling; seminars and conferences and co-operation with other local charities such as St Catherine's Hospice.
Peter is just one Cancer Help's 6,000 patient contacts who obviously benefitted from their services and thanks to the support of his colleagues in Blainscough Lodge has been able to present a cheque which will help to fund this wonderful charity, and when put with all the other donations, will ensure the good work will continue and benefit other people like Peter.