The December 2021 meeting of Park Hall Lodge No 8375 saw the installation of Anthony Prior as WM for the second time.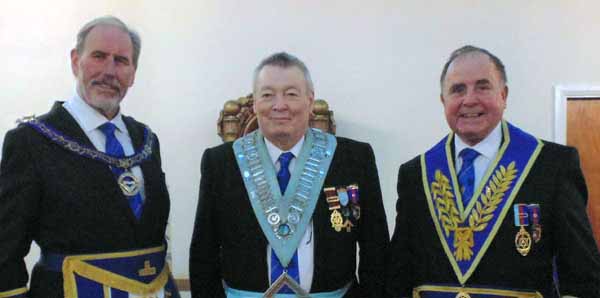 Anthony was most ably installed by Alistair Frew, following his presentation by Martin Howell.  The working tools in the first, second and third degrees were presented in an excellent manner by Shaun Nicholls, Malcolm Sandywell and Graham Roberts respectively.
Members were treated to a most interesting explanation of the working tools of an installed master by David Williams.
Representing the Provincial Grand Master was Frank Umbers, Assistant Provincial Grand Master of the Province of West Lancashire. He was accompanied by the group chairman Graham Chambers, vice chairman Derek Midgley and grand officer Malcolm Alexander. Acting Provincial grand officers Rory Green and Stephen Oliver were also in attendance.
As Anthony is also being installed in the chair of King Solomon in Lodge of Harmony No 580 for the second time in January 2022, we wish him every success in what will clearly be a very busy 2022.