It was a good turnout to kick the season off with a 60's night at Maghull Town Hall. The party goers who remembered the 60's dug deep into the back off their wardrobes and came dressed for the occasion.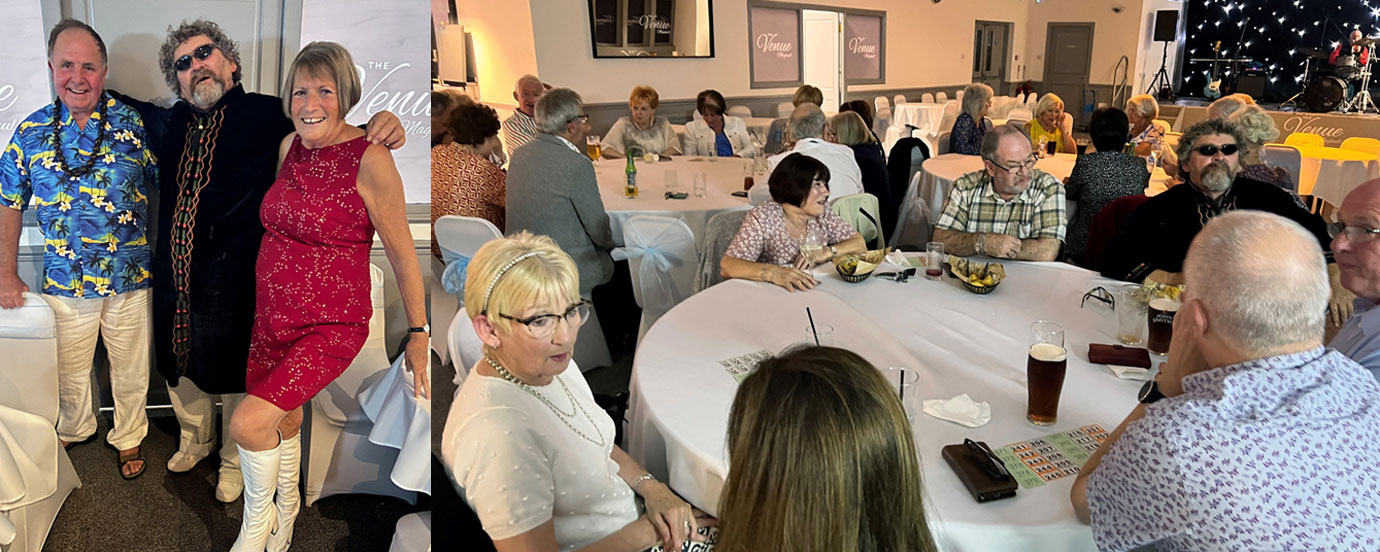 A fine evening of dancing with entertainment being provided by the 60's band, who are all part of the Mersey Cats. Those who were on the club scene in the 60's will recall the memorable chicken in the basket provided to clubgoers as their energy levels and stamina flagged towards the end of the night.
On his occasion, chicken in the basket was provided by the Gary and his team from Ormskirk Masonic Hall and enjoyably savoured with much reminiscing and recanting of experiences, stories and events of that fantastic decade.
Towards the end of the evening there was raffle, expertly drawn by Graham Chambers the Ormskirk and Bootle Group Chairman, raised £146 for our local charities, Graham also thanked Ken Rouse and Derek Gibson for organising the event.
After an evening of bobbing around, attendees gently strolled to their cars whilst happily chatting of bygone times.