Once again, brethren, their families and friends gathered to celebrate the summer recess with a Garden Party at the home of Ormskirk and Bootle Group Chairman Graham Chambers and wife Anne. This is now becoming an annual event which is organised by Ken Rouse and Derek Gibson.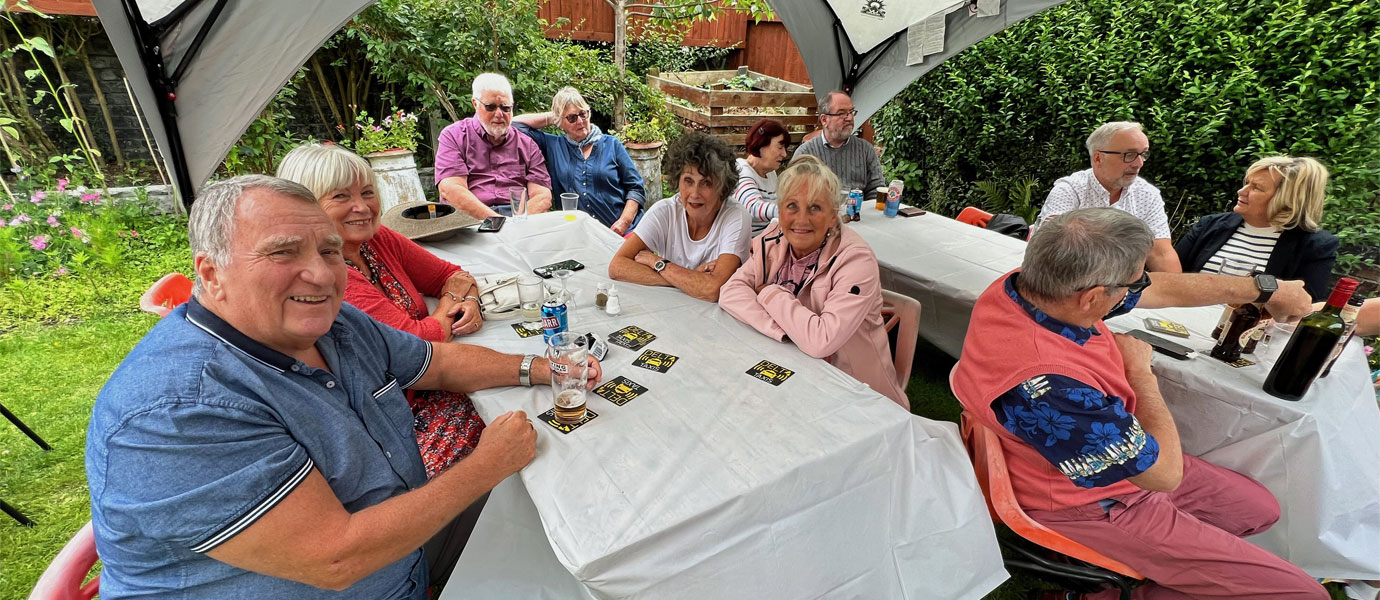 Several days before the garden party, volunteers from the 12th Crosby Scouts set up the party tents to ensure that it went ahead no matter what the weather threw out. The day before the event, Stephen Oliver, a member of Bootle Pilgrim Lodge No 1473, and Graham then set out the tables and chairs to receive the partygoers only to wake up to carnage the following day due to high winds blowing everything one end of the garden.
It was then a mad rush with duck-tape in hand on the day of the party to put everything back together and ensure the garden party went ahead. The tables were re set up, bouncy castle blown up, whippy ice cream machine started and BBQ made ready.
At the event, guests were entertained by Bill @ Happy Days, who played music for all to enjoy. It was then down to the main event which was the BBQ masterfully cooked by Stephen Oliver, Ron Elliott, a member of Bootle Pilgrim Lodge, and served up by Derek Gibson a member of Lodge of Harmony No 580.

On the very tempting menu there were, homemade burgers, bangers and steaks with salads and garnish's and with about 70 mouths to feed it was done in military fashion. The desert was strawberries and whippy ice cream with many going for second helpings, there was also homemade cake by John Mercer and his family.
During the afternoon there was a raffle, followed up with an auctioning of two footballs signed by the current Everton and Liverpool Football teams which collectively raised £1,600. The afternoon came to a pleasant end at about 7pm with warm feelings of acquaintances and friendships rekindled and all looking forward to the new Masonic season in September.