As if destined to happen, at the precise moment a two minutes silence was being observed during the Cleveleys Masonic Hall NHS, Social Care and Frontline Workers' Day, the hush was interrupted by the siren of a passing ambulance.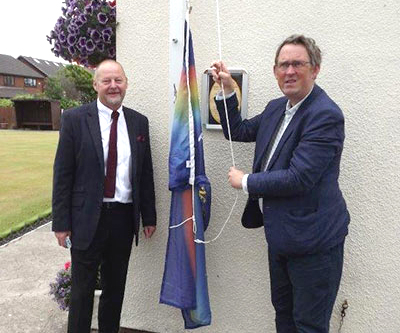 Several officials of the hall's executive committee and invited guest Paul Maynard MP, group officers and several family members of those Masonic or social members who have died during the pandemic, met to honour the NHS and to commemorate the passing of their loved ones.
The event held at Cleveleys took place on the 5 July and was an inaugural celebration of the founding of the NHS on that date in 1948; a historic day that ushered in free healthcare to everyone in the UK. The NHS has been treasured ever since, but never more so than when the coronavirus struck and changed everyone's lives.
Having welcomed all those present, hall chairman Glen Jackson asked Stuart Gay in his role as a Salvation Army Officer to deliver an opening prayer, which perfectly set the mood for the ceremony.
A 'Roll of Honour' was read by Chairman of the North Fylde Group John Cross and by Glen Jackson. John read the names of Masonic members who had passed to the Grand Lodge above and Glen read the names of those social club members who had died. John also included the name of a worker from the NHS who had died having served the NHS for 20 years.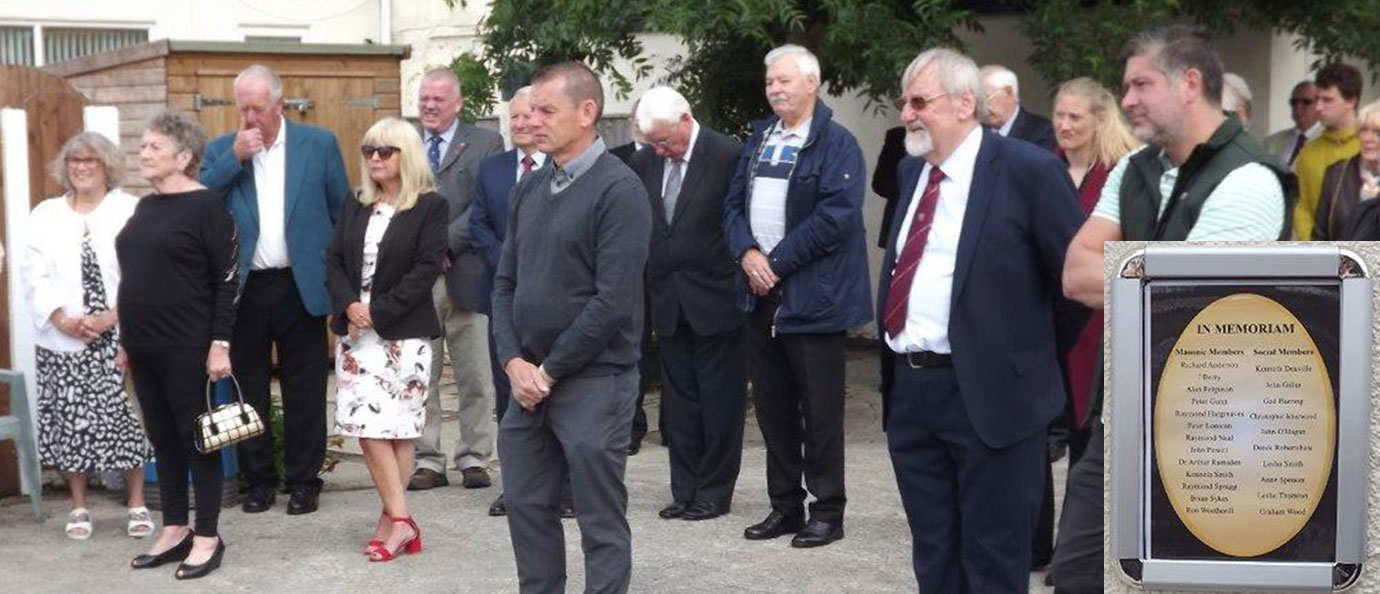 A plaque listing the names of those members who passed away during the pandemic has been attached to the side of the bowling green.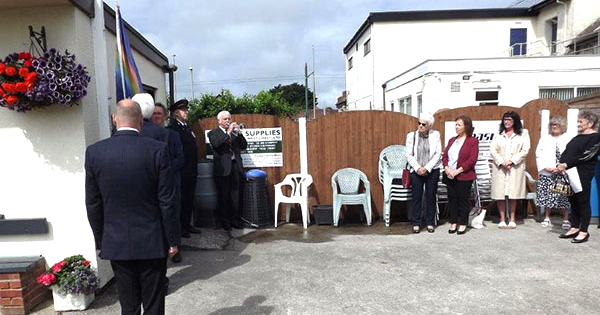 A special commemorative flag was raised by Paul Maynard MP in honour of the NHS. This flew well from the new flagpole, erected especially for the occasion.
Paul commented during the flag raising ceremony: "It was a pleasure to take part in this important event to not only mark the contribution made by the NHS during the course of the pandemic but also to remember those who have been taken by the disease. I thank Cleveleys Masonic Hall and the Park Club for organising this event. I believe this will be the start of an annual tribute and I pledge to support it in future years."
A bugler sounded the 'Last Post' which signalled a two minutes silence which was followed by 'Reveille' as the flag was re-raised in a fitting tribute to the NHS and in gratitude to social care and frontline staff who have worked tirelessly during the pandemic. The ceremony ended with Glen thanking all those assembled for coming and expressing hope that the day would become an annual event.
Article by Peter Clay.