The members of Red Triangle Chapter No 3874 held their annual installation ceremony at Woolton Golf Club.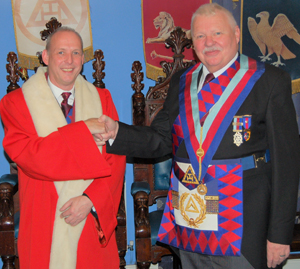 The three principals entered the chapter and opened proceedings in step with normal custom. The chapter stood for a moments silence for departed companions Harry Ross and Paul Moody who sadly passed away in the summer. The principals then extended a warm and friendly welcome to all the guests.
The members and visitors were pleased to receive Past Assistant to the Provincial Grand Principals Paul Shepherd, accompanied by the Woolton Group Vice Chairman Mike Cunliffe along with Provincial grand officer Fred Hulse.
The three principles arose and extended a very warm welcome to Paul. The ceremony of installation commenced under the direction of the chapter DC Doug Lace. Mike Fox was installed first principal, Ian McGovern was installed as second principal and Alan Routledge was installed as the third principal, after which they invested their officers for the coming year.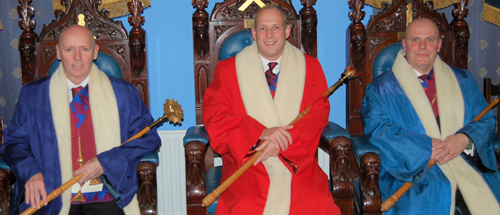 The scripture reading for the first principal was given by Alan Malthouse, the second principal by Stuart Allen and Dave Douglas the third principal. The robe addresses were performed to a high standard by Les Cutting (scarlet robe), Mike Fox (purple robe) and Ian McGovern (blue robe). Les Cutting gave the address to the three principals, Dave Dixon the address to the officers and Paul Shepherd to the companions.
On the conclusion of the ceremony, Paul expressed the best wishes of the Grand Superintendent to the three principals and also congratulated all the companions who had taken part in the Installation. Paul was then presented with two cheques on behalf of the chapter, £200 to the MCF 2021 Festival and £200 to Marie Curie.
The business of the chapter completed, the chapter was then closed and all retired to the festive board.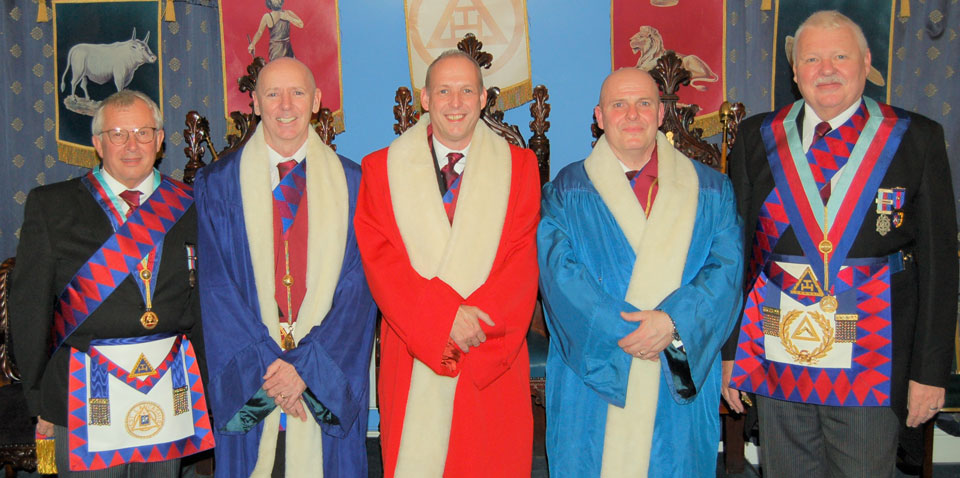 Article and photographs by Doug Lace.