In 1994, St Gregory's Youth and Community Initiative (SGY&CI) was originally founded to meet the needs of the community in Liverpool. It provided an informal, friendly and safe environment where young people can socialise whilst developing their skills and learning.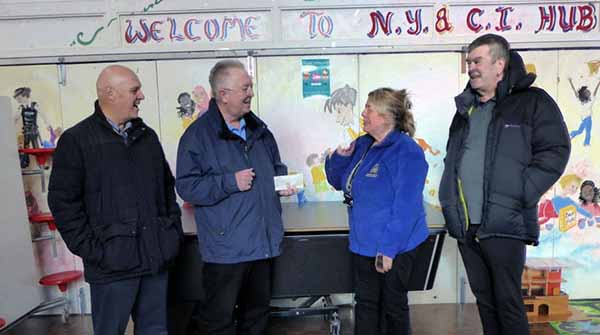 It operates from a former church which was closed after the Easter holiday April 2011 and following instructions from the Archdiocese, from September 2011 the club changed its name to Netherly Youth and Community Initiative (NYCI) but their aims and objective have remained the same: 'Enable members residing in Netherly and its surrounding areas, irrespective of age and social exclusion, to participate in activities organised by Netherly Youth and Community Initiative. The aims and objectives are to provide social welfare recreation, educational opportunities and leisure provisions in the community with a view to improving the quality of living.'
Netherly Youth and Community Initiative is operated from St. Gregory's Church Hall, which is adjacent to the St. Gregory's Primary School. It was here on a cold and windy morning that Woolton and Garston Group Chairman John Murphy accompanied by vice chairman David Atkinson and group charity steward Gary Mason met with Project Manager Sharon Williams to present a cheque for £525 from West Lancashire Freemasons' Charity, and this has been matched-funded by the Masonic Charitable Foundation.
Netherly is part of Belle Vale Ward within Liverpool City Council. According to Liverpool City Council, Belle Vale continues to show high levels of overall deprivation, falling into the top 10% most deprived neighbourhoods nationally. The unemployment rate is 18.6%, which is above the Liverpool average of 15.3% and the national average of 9.2%.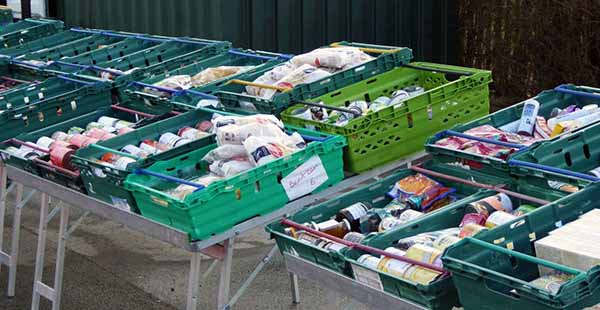 The population of Belle Vale (2014) is made up of 18.1% children aged 0-15; 62.1% working age (16-64); 19.8% older people (65+) and 4.7% people age 80+. It should be noted that due to its composition, Netherly Youth and Community Initiative not only caters to youth but also people ages 65+. This is incredibly important, especially with Age UK's report on how loneliness is affecting the older generation. According to Age UK, 200,000 older people have not had a conversation with friends of the family for a month, and 3,900,000 older people agree that television is their main form of their company.
According to the heat map from Age UK, Belle Vale is identified as an area where people aged 65+ suffer from loneliness. The area also has a relatively high proportion of its workless population, who are lone parents (3.3%), a significant issue affecting child and family poverty levels in the area. In Belle Vale 32.7% of children are classed as living in poverty; this is higher than Liverpool City average of 30.5% and higher than the national average of 18.1%. This reflects the local initiatives to tackle the issues
Project Manager Sharon Williams said: "We look upon ourselves as being the blood flow of the community, because whenever there is an issue, or a problem, or a need, people know they can come here and they will be supported instantly. I have had a person come in and say I've got no food in, and we will empty our fridge and hand it over. We are here to meet people's needs and that's why we set up the charity." The centre is accessed by around 150 people per week but their impact reaches far wider than that. They are set up to meet the needs of the community in an area where employment is low, and there are minimal local services and resources.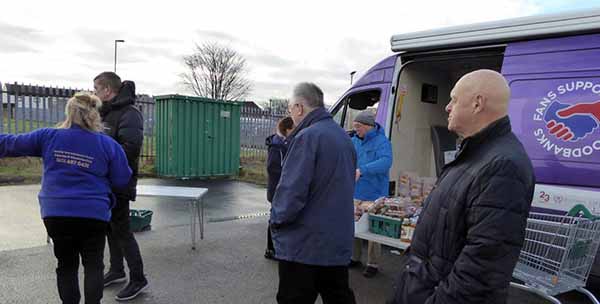 The centre also runs daily breakfast and after school clubs, which currently have around 70 children enrolled. Children are picked up before school and taken along to the centre. Here they receive a healthy breakfast to set them up for the day and have the opportunity to play and socialise before being dropped off at school.
Sharon continued by saying: "The food from FareShare is a big plus for us, it will be used in a variety of ways, either supporting the after school and breakfast provision, providing the food bank, and the cooking classes, plus we disperse the food in the local community. 90% of the families that we support here have been helped by the food we provide. The project works closely with other charities and values their support. Sharon told us that without the donations that charities such as the Freemasons and others give, life would be very much harder and the project needs the support.
Story and pictures by Colin Roberts.