Thanks to the generosity of Chorley Freemasons, The Baby Beat Appeal at Royal Preston Hospital and Lancashire TAAG shared a donation of £1,000 from Prospect Lodge No 7880 by receiving £500 each to their funds.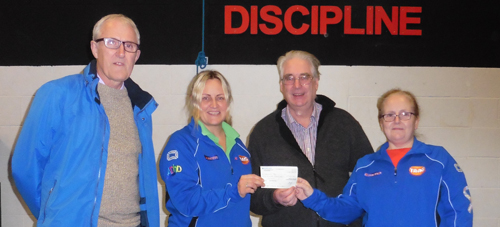 It is normal for lodges in the Lancashire area to identify local charities to support during a master's Masonic year.
Steve Williams, the outgoing master of Prospect Lodge who meet at Chorley Masonic Hall, was delighted to make the donations on behalf of his fellow lodge members. The money was raised by raffles, collections, events and personal donations.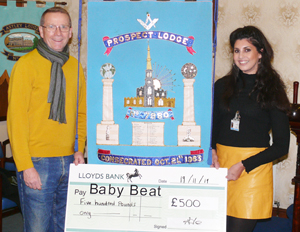 Steve said: "I told members at the beginning of my year in the chair that I would be supporting local charities close to my heart. The Baby Beat Appeal, because my granddaughter was born asleep and although she was born down south, Baby Beat is special to me for the work it does to help local families going through an experience my family has been through. I chose Lancashire TAAG, as I have grandchildren with Autism and ADHD."
Lancashire TAAG meet in Coppull and Eccleston and provide activities for children and young people aged eight to 18 years who have autism spectrum conditions, ASD/C, ADHD or special interaction and communication needs.