The South Eastern Group of Freemasons, who meet at Urmston Masonic Hall, have partnered with local businesses to create a wonderful Book Bank to provide books and reading material for vulnerable children within the community as well as the local children's hospital.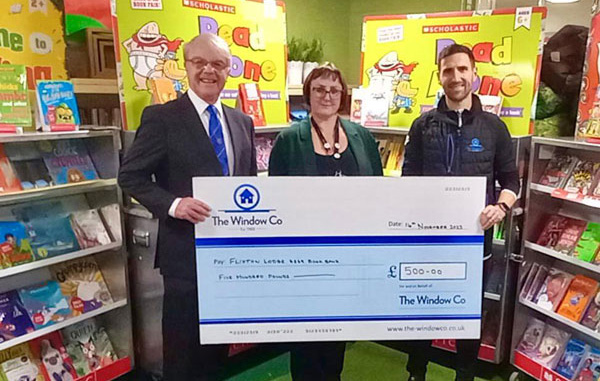 A key partner in the programme is the Urmston Bookshop. They not only source books but have very generously donated a wide selection of children's books to kick start and help stock the Book Banks shelves. The Freemasons have made a significant financial contribution of £500 so far to purchase additional books and supplies.
Wayne Shaw, owner of local business, The Window Company, presented a £500 cheque to aid the Book Bank in their efforts. This influx of donations will allow the Book Bank to significantly expand its reach and provide books and the joys of reading to many more children in need.
Wayne said: "The South Eastern Group of Freemasons has been a stalwart supporter and helper of the Trafford community, making invaluable contributions to the area over many years. Their ongoing dedication to local causes is admirable. So, when a member of the South Eastern Group told us about the important work of the Book Bank initiative, providing reading materials for vulnerable children, we knew this was a programme we absolutely had to assist.
Reading opens up worlds of knowledge, imagination and joy for kids, but many lack access to books. We understand how being able to delve into a brand-new book provides comfort and expands horizons for disadvantaged youths during difficult times. We hope that our donation of £500 from our Recycle and Reward programme will go a long way towards ensuring more children can reap the pleasures and benefits of reading.
It is thanks to community-focused organisations like the Freemasons that worthy causes gain the support they need. We share their spirit of uplifting others and are proud to donate towards this initiative that will enrich many lives one book at a time. What a wonderful gift it is to give the gift of reading."
David Durling, the South Eastern Group Treasurer, met up with Wayne Shaw at Urmston Primary School where the head of English, Mrs Hall, welcomed them into the library that has been stocked by the Book Bank.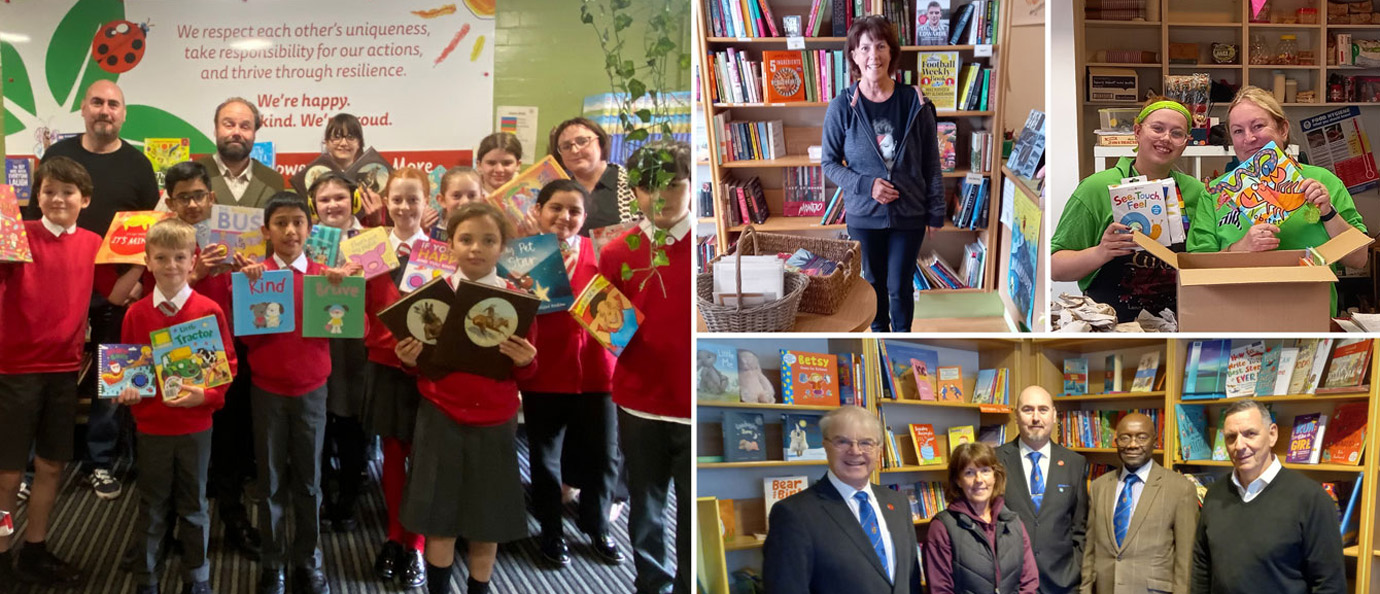 "We are so grateful for the community's support of our efforts to spread literacy and a love of reading," said David Durling, "These donations will help immensely in bringing books and happiness to local children, some of whom are going through difficult times. I am so grateful to The Window Company for seeing this initiative as a worthy cause that they wanted to get involved with and support with an extremely generous cheque for £500."
Mrs Hall added: "We are grateful for the many donations of books and for the specific new books that will go directly to our more vulnerable children within our school. We are constantly updating the books in our school to ensure that all our children are able to access books that excite and engage them, with characters that reflect their own lives, traditions, ethnicities and abilities. The books donated will take a step closer to achieving this and ensure that no child is left behind in our quest for equality in education."
In addition to providing books for schools, the Book Bank sends books to a number of children's hospitals. These include Trafford General Hospitals Childrens Resource Centre, Royal Manchester Childrens Hospital and Alder Hey Hospital. These contribute to a child's wellbeing while recovering.
The South Eastern Group Book Bank originally started life as Flixton Lodge No 4869 Book Bank but grew so quickly that it developed into a group wide initiative. The Book Bank operates in partnership with Urmston Bookshop, local schools and children's hospitals to identify children in need and distribute books and reading materials.
For more information or to make a donation please email:  flixtonlodge4869books@gmail.com