Prescot Masonic Hall was the venue for the installation of master elect David Hitchmough into the chair of Liverpool Charter Lodge No 7650 by the WM Paul Sinclair.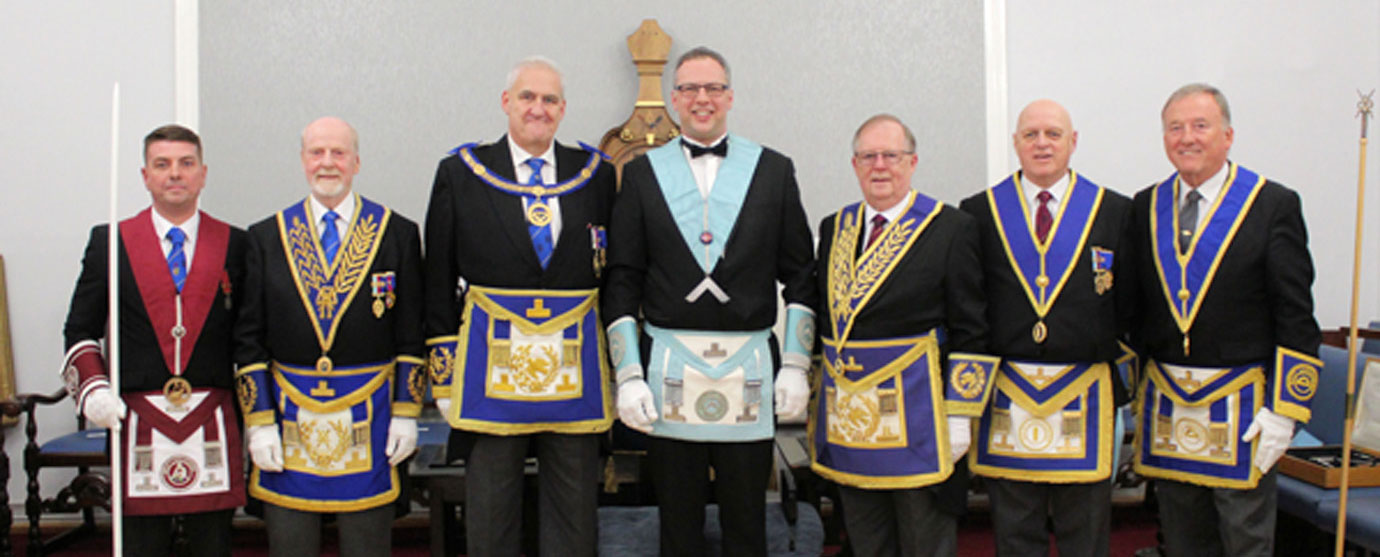 Paul was initiated into the lodge in February 1985, installed into the chair in 1995, 2015, 2016 and 2022.In January 1996, Paul initiated the Provincial Grand. Master Mark Matthews. Mark was passed in April and raised in November of the same year by Paul.
When Paul retired as an Inspector from Merseyside Police, he went out to Anguilla for the UK Government to take up the post as Chief Investigator, having spent several years out there, he joined an Angilla Lodge. Paul was proposed into Liverpool Charter Lodge by Peter Duggan. Paul was the DC for several years, up to September 22 when he went back in the chair.
Paul opened the lodge in due form and completed all the domestic business before the installation ceremony. The director of ceremonies Fred Fitter then asked the brethren to be upstanding to receive Assistant Provincial Grand Master Andrew Whittle, Deputy Chairman of Mersey Valley, David Atkinson, and other distinguished guests. Paul welcomed Andy to the installation ceremony.
The installation work was undertaken by both Paul Sinclair and the master elect's father-in-law Peter Duggan and was conducted with sincerity throughout. The delivery of the third degree tools was given by Chris Hill, the second degree tools were given by Kevin Gates-Lundon who also gave the address to the WM and of course not forgetting brother-in-law Ian Duggan delivering the first degree tools were likewise given with sincerity.
The friendship and camaraderie in the lodge and at the festive board was evident and made for a great night and gave hope that the lodge would have an enjoyable and active year ahead.