Leigh Group Pastoral Care Officer, Norman Hilton, organized a lunch for the group's widows to celebrate St George's Day.  The event was well supported with 25 widows and a few chaperones plus group officials and their wives.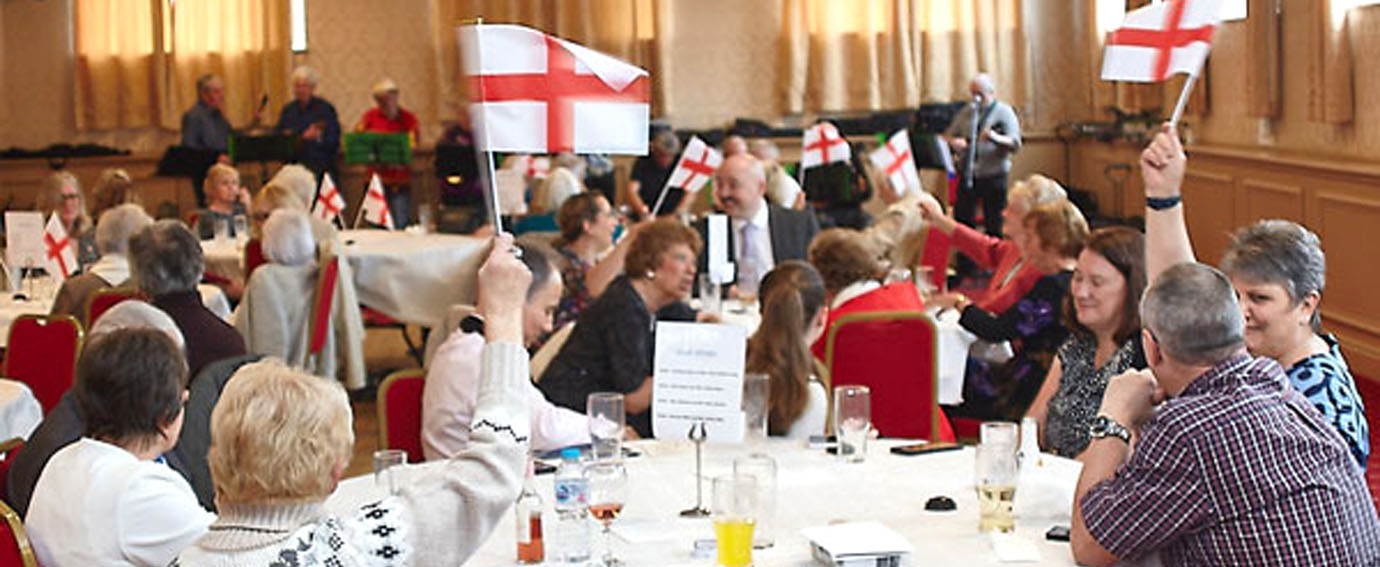 Also in attendance were a number of lodge almoners and their wives. A three-course lunch was served and enjoyed by everyone which was followed by a free raffle organised by Audrey Hilton and names were drawn by the group chairman's daughter Amy.
A short talk was then given by the Leigh Group Charity delegate, David Gordon-Williams, who explained the function and workings of Masonic charities including the West Lancashire Freemasons' Charity.
The Leigh Group Almoner, Norman Hilton, gave an explanation of the Broken Column Brooch which gave the widows an insight how it came into being. Upon asking the widows if they were prepared to wear the brooch, having been made aware of its significance, a number were distributed including an explanatory leaflet of its origins.
Entertainment was provided by the U3A Leigh Ukulele Band.  The variety of music and songs were well received by everyone, evidenced by the number of St George's Day flags which were provided as a table decoration, being waved.
The Leigh Group Chairman, Jonathan Heaton, presented a cheque to the U3A Leigh Ukulele Band leader, Alan, in the sum of £100, who in turn informed everyone that he would be donating this sum of money to Derian House Children's Hospice. The afternoon was well enjoyed by all.

Story and pictures provided by Norman Hilton.