The ladies of the members of Hand and Heart Lodge No 4109 regularly gather together as a group, often on lodge nights, to discuss charitable collections of their own and various other means of assisting the lodge in its aims.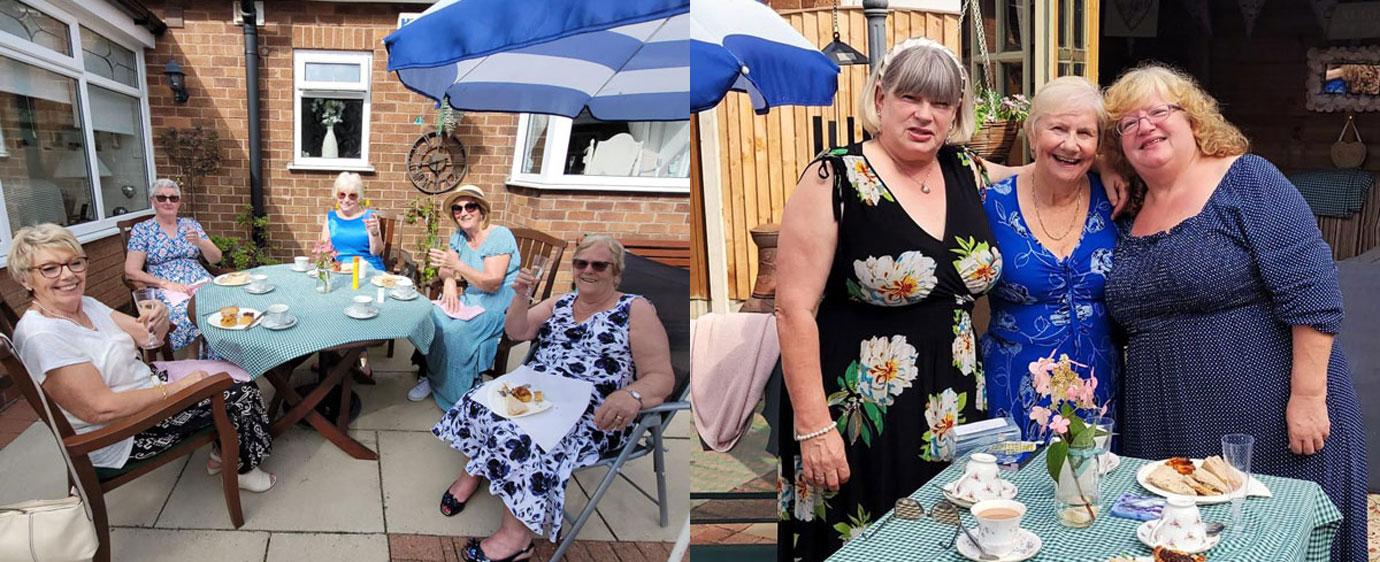 On this particular occasion they, together with one or two friends, gathered together in goodly numbers at the home of Lynne and Steve Masters on a Saturday afternoon to have tea and cakes and raise money for local charities.
There were two local charities scheduled to receive the proceeds of the ladies' efforts on this occasion, namely 'The Little Green Sock Project' which collect clothes, equipment, toiletries and toys for local children, from babies up to the age of 14 years and who are currently, actively supporting up to 50 families in the Urmston area. The second donation will go to Delamere Special Needs School for children with learning difficulties or serious debilitating illness who are hoping to build a playground for their pupils.
Despite the recent decidedly moist weather, the Saturday in question turned out to be a lovely sunny and dry day, and the ladies, ably assisted by Steve Masters, indulged in copious quantities of tea and cakes and engaged themselves in numerous forms of amusement including 'stand-up/sit-down bingo', a 'lucky number' prize draw, a raffle for a fruit basket kindly donated by Mrs Joan Knowles and a general raffle with prizes donated by all present.
The cakes for the afternoon were donated by the ladies themselves and various friends and the sandwiches were very generously donated by Martins Bakery, a local bakery which also supports the food bank and soup kitchen run by Ezra McGowan and Darren Gregory.
Despite managing to have plenty to eat and drink the ladies found time, due to the events listed above, to accrue £650 to be divided between the two charities! Truly an exceptional effort of which both they and the lodge are justifiably proud.