Garston Masonic Hall was the venue for the exaltation of Kevin Hitchmough into Chapter of Harmony No 220. The chapter was opened in due form by first principal Alan McCluskey and the other principles in due form.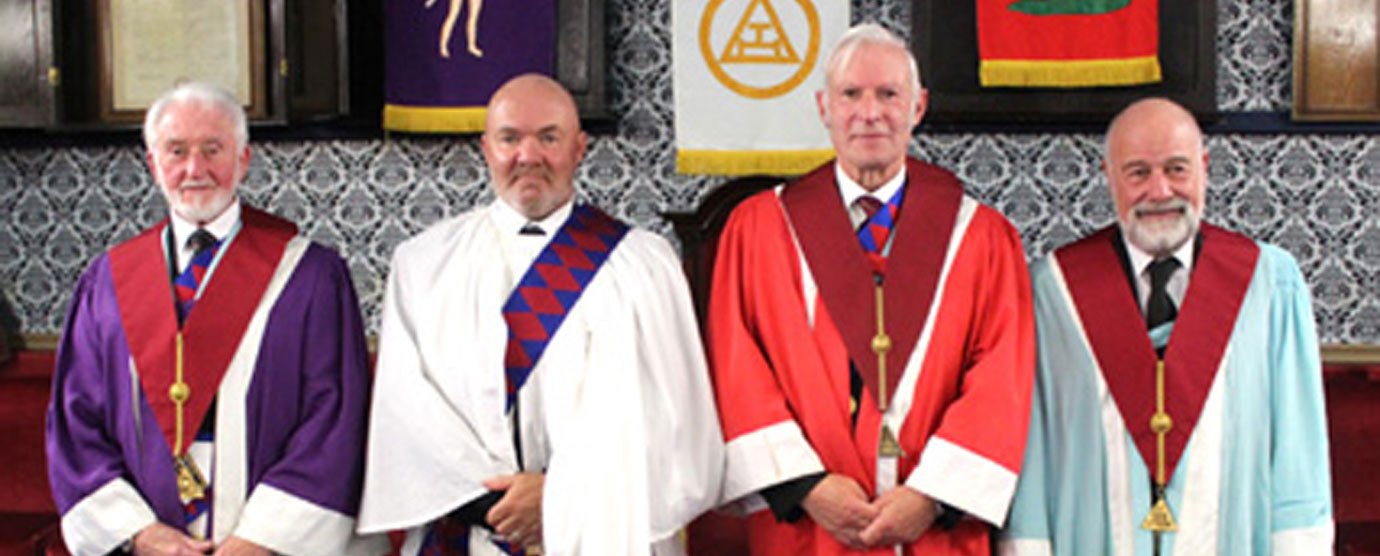 John Murphy, Mark Mellor and Raymond Cross were admitted into the chapter were Alan congratulated them on their promotions at Provincial Grand Chapter in September and his guest for this evening Paul Brunskill who was also promoted.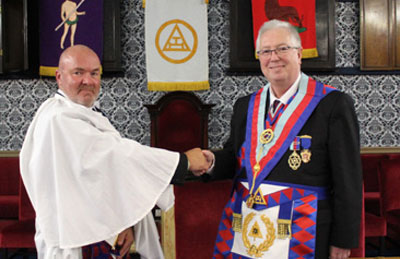 The minutes of the last convocation were then confirmed by the chapter and Alan then asked John Murphy scribe Ezra if Kevin's paperwork was in order, this was confirmed also that he had paid the necessary dues. The principal sojourner Eirwyn Jones ascertained his proficiency in the form degrees and entrusted him with the passwords.
The exaltation ceremony commenced with Alan reading the story to set the scene with Eirwyn assisting Kevin at different parts of the process Prayers were read and the obligation was completed. Eirwyn then explained and described various parts to Kevin and Alan then completed the exaltation ceremony by explaining and demonstrating the five signs which Kevin copied.
It was a good exaltation, completed by different members of the chapter and Kevin understood the process and felt at ease. After the alms were collected and the risings completed the chapter was closed and the companions retired to the festive board.
The festive board completed an excellent evening with a good meal, drinks, friendly conversation, raffle and speeches including from the new member Kevin.