John Gunson was proclaimed WM of Silverdale Lodge No 6926 in the presence of the Provincial Grand Master Tony Harrison's representative, Past Assistant Grand Director of Ceremonies Michael Threlfall. He was accompanied by grand officers Stephen Gregory, Peter Mason and John Robson; Past Provincial Assistant Grand Pursuivant Joe Crabtree, Provincial Grand Steward Carl Horrax, Lancaster and District Group Vice Chairman Scott Devine and the group secretary Chris Larder.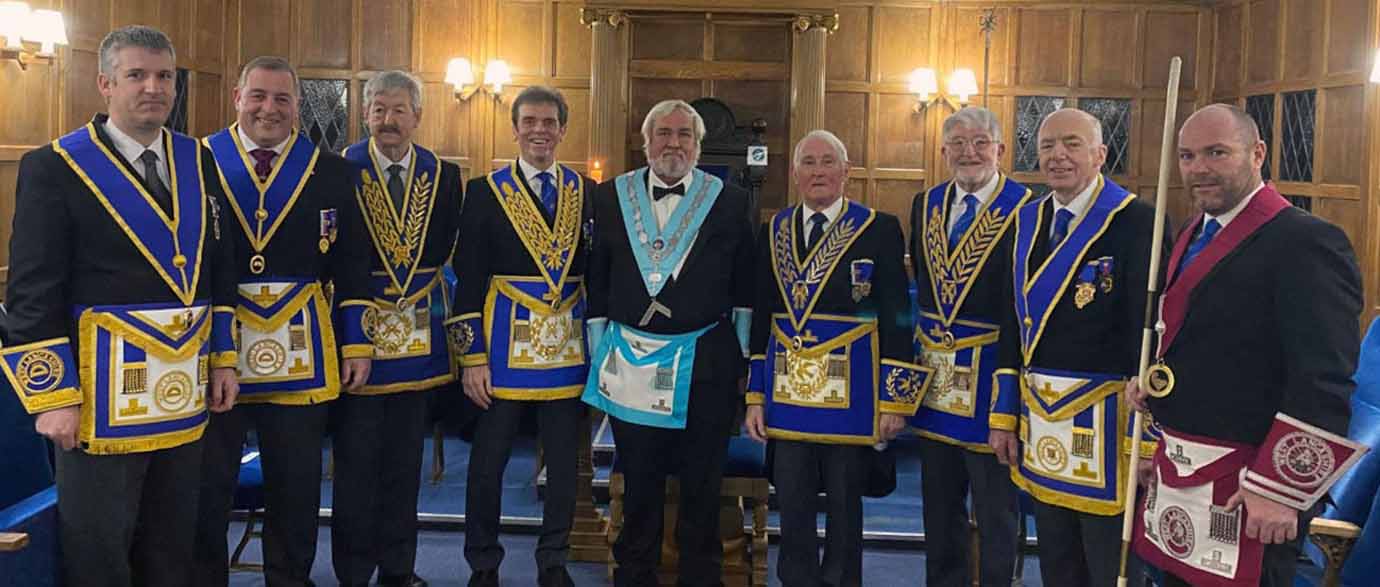 John Gunson was first installed as WM in 2020, but was only in the chair for three months prior to the implementation of the Government's COVID-19 lockdown restrictions and is looking forward to a full year in office. He joined the lodge in 1995 when he was proposed by Steve Fox but, due to work as a seagoing Captain in the Merchant Marine, was unable to progress until his retirement. The address to the wardens was given by Steve Fox and to the brethren of the lodge by Michael Threlfall.
John presented a cheque to Michael for £500 in favour of the West Lancashire Freemasons' Charity. The organist in the temple was Peter Wood and 36 brethren attended the festive board which was held at Silverdale Golf Club. A raffle at the festive board raised £173.