Garston Masonic Hall was the venue for the installation of David T Jones at Trinity Lodge No 3257 which incorporated Empire Lodge No 3257, Royal George No 4119 and Mossley Hill Lodge No 7963. The lodge was opened by the WM Brian McNulty who had, due to the COVID pandemic, undertaken an extended period in charge of the lodge.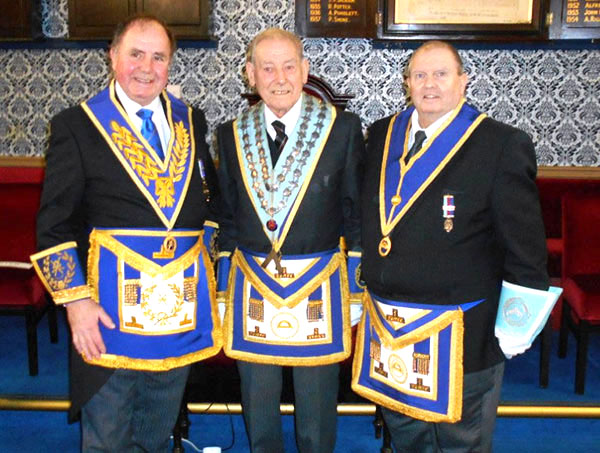 Brian requested that Philip Hudson remain as junior warden and John Jackson remain as senior warden for the installation ceremony. Brian opened the lodge in the third degree and the director of ceremonies Norman Houghton introduced the principal guest for the evening Graham Chambers, who was representing the Provincial Grand Master Tony Harrison. Graham was accompanied by the Woolton and Garston Group Chairman John Murphy and other distinguished guests.
The master elect David Jones was presented and installed for the year by Brian who, during the ceremony, also carried out the salutations and presented the working tools in the third and second degrees. Roy Heaney explained the working tools of an entered apprentice, Alex McKie the address to the WM and Kenneth Bradley the address to the wardens.
At the completion of the installation ceremony by Brian, the principal guest Graham Chambers congratulated the newly installed master David and the members who had contributed to the ceremony, especially the installing master Brian and Roy Heaney for his explanation of the working tools. In addition, Graham passed on the congratulations of the Provincial Grand Master Tony Harrison.
In response David presented Graham with two cheques on behalf of the lodge: £200 for the West Lancashire Freemasons' Charity and £100 for Garston Masonic Hall.
At the festive board Graham gave a response to the toast in which he congratulated Brian on the quality of the installation ceremony and the work put in by the director of ceremonies Norman Houghton in making the evening a success. He also commented on how the hall had been maintained and improved by Mal Yates.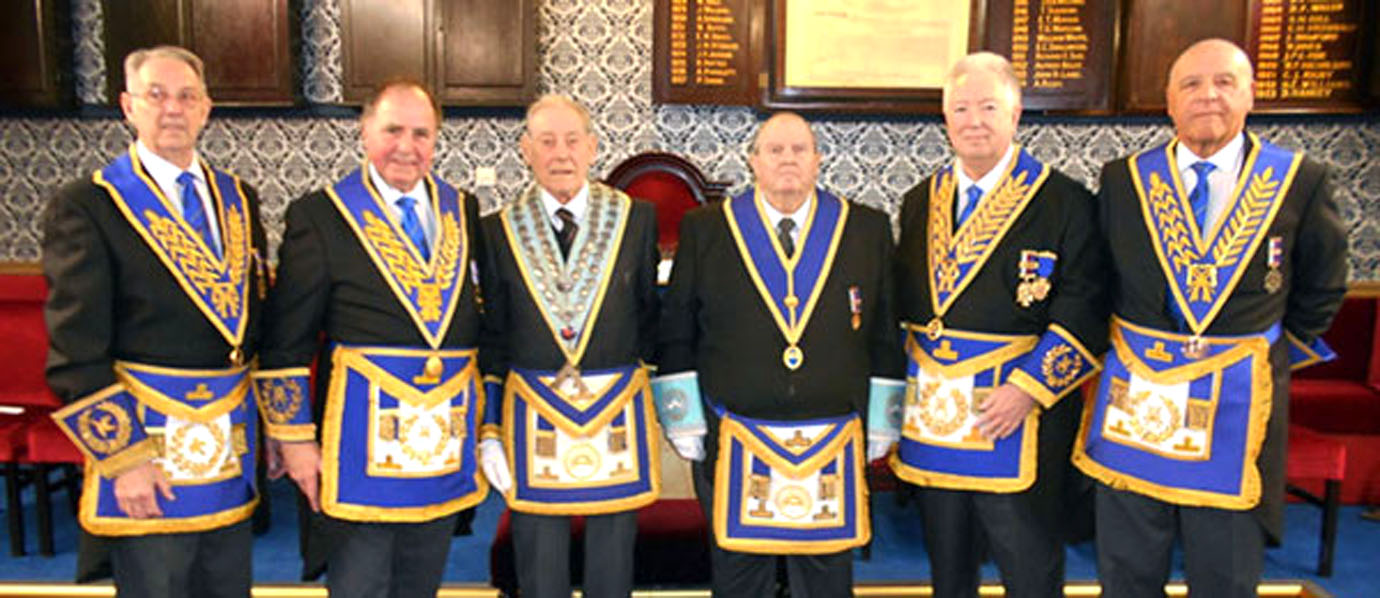 Graham also went on to discuss how Freemasonry needed to attract more members by updating the lodge profiles to make them more attractive for recruitment. Graham also mentioned that, now that the festival had finished, the West Lancashire Masonic Charites now require support.
The evening was completed by the tyler's toast after an auction to raise funds for the lodge charities and a well-attended evening was enjoyed by everyone who attended.