The Royal Masonic Benevolent Institution (RMBI) Tithebarn Care Home is based a short distance from Crosby town centre and is close to Liverpool and Southport.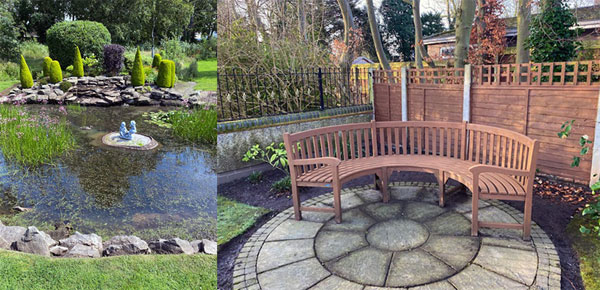 RMBI has provided all the necessary personal protection equipment (PPE) to ensure strong infection protocols are in place to protect the residents. Linda Johnson, the home manager, placed Tithebarn Care Home in lockdown prior to the government announcement so that, up to date, no residents or staff have died during the pandemic.
During this time the Friends of Tithebarn (FOTB) have provided valuable assistance to the home with a number of projects for the residents. This included regular maintenance to the grounds and also the revamp of the pond area and benches.
They have also purchased a marquee for use in the rear area so that the residents could meet with their relatives at a safe distance to prevent infection. Also requested from the FOTB was a 70 inch television for the main lounge. With residents unable to leave the home this was a valuable asset to them and a similar request was also acted upon to provide a replacement TV for the Maud Sullivan Dementia Lounge.
The FOTB committee has responded to the home manager's requests on several occasions to support the staff and residents in these troubled times. The FOTB raises funds to support the care home with donations from different Freemasons' groups, lodges and chapters which hopefully will not diminish due to the current situation.