Prior to the pandemic, Gowan O'Hagan had already served two years as master of the Ingol Lodge of St Margaret No 8544. His were a safe pair of hands to navigate the lodge through the challenges that COVID-19 had put Ingol Lodge of St Margaret through.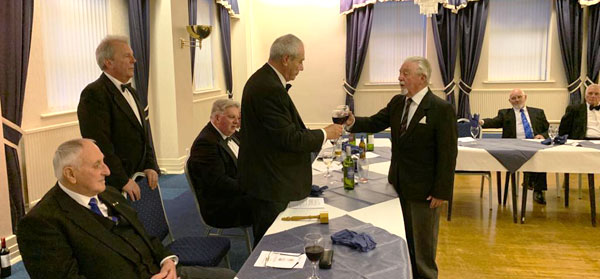 So, it was with a mixture of relief and sadness that he finally had the opportunity to step down and take a well-earned rest. Paul McKernan had sat patiently waiting for his time to occupy the master's chair and was delighted to be installed as master of Ingol Lodge of St Margaret in a charming and sincere ceremony delivered by Gowan and his expert team. Director of Ceremonies, Steve Croasdale did an excellent job of managing the ceremony and keeping the work to plan.
The Provincial Grand Master Tony Harrison was represented on this occasion by one of Preston's own grand officers, Ian Greenwood. He commented on the quality of the ceremony and congratulated Paul on his installation as well as Gowan for an excellent performance. Paul then presented cheques to Ian; £1,000 to the Ukrainian Relief, £250 to the West Lancashire Freemasons' Charity and £250 for the local Emmaus Homeless Charity.
As this was the last installation of the season in the Preston Group, there were quite a number of visitors from other Preston Group lodges, including the group chairman John Rimmer.
Every one settled down to an excellent installation banquet in the Ballroom of Preston Masonic Hall. Gowan proposed the toast to the master, commenting on how long he had retained the chair and how relieved he was to hand over the chair to Paul. In response Paul said that after such a long wait in the wings he was really looking forward to the year ahead.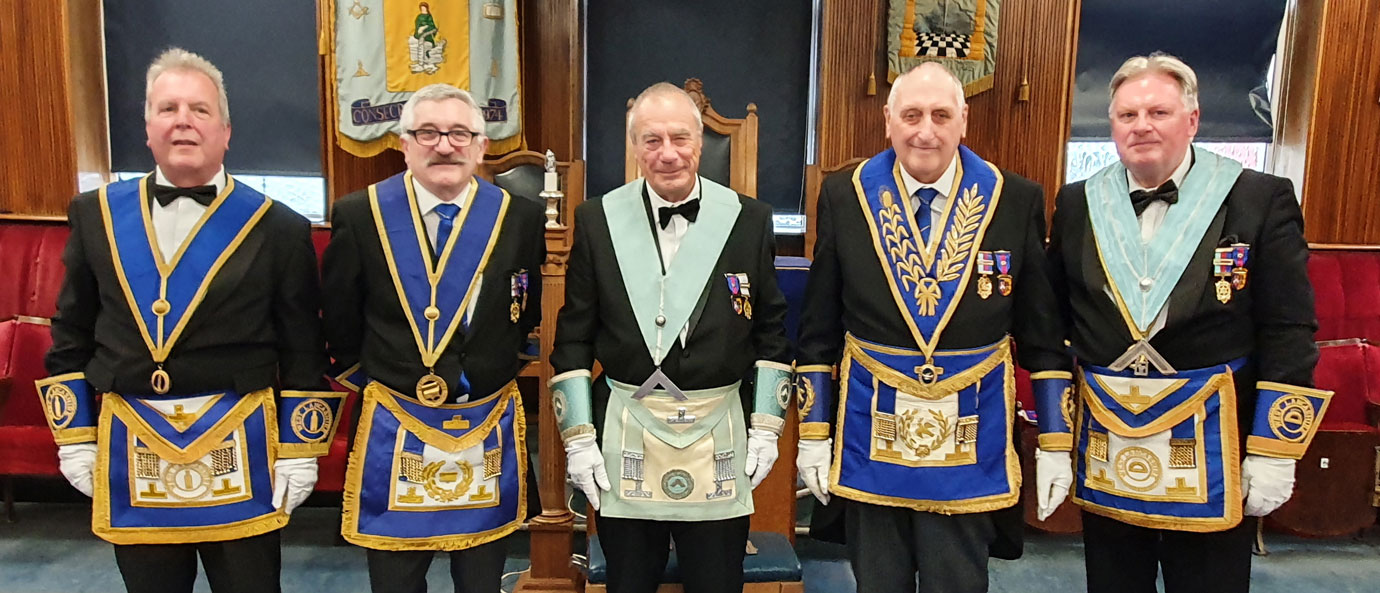 The master's song was sung to Paul in stirring fashion by Derek Thompson accompanied by Doug Little in the ivories. All in attendance commented on how they had enjoyed a great evening.