When the cry for help came from teachers at a local secondary school in Liverpool, the chair of governors, accompanied by two colleagues from the governing body stood up to the mark.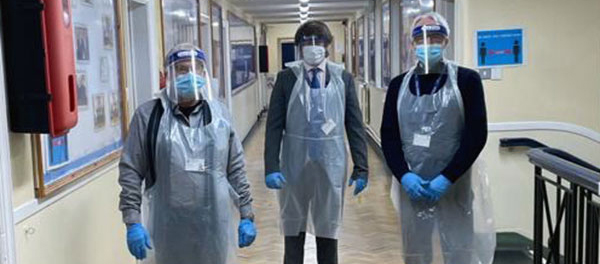 Mike Cunliffe is Vice Chairman of the Woolton and Garston Group of Masons who meet at Woolton Golf Club is also Chair of Governors at Hillside High School on Breeze Hill in Bootle.
At the end of January 2021 the three champions turned up at school to be taken through the training to be lateral flow operatives; this will help the staff to manage the throughput of students and give the teaching staff the extra time they need to continue with teaching both online and face-to-face during these challenging times.
The process takes approximately five minutes to complete and with over 100 tests to be completed on a Monday morning this is quite a task. But never the less Mike Cunliffe, Ray Webb and Dr Paul Stapple stepped up to offer their assistance.
During this pandemic we have seen how Freemasons turn their hands to helping others and this is just another prime example of the way in which we can help the community.