A warm welcome from John James to the new home for the Gladstone Group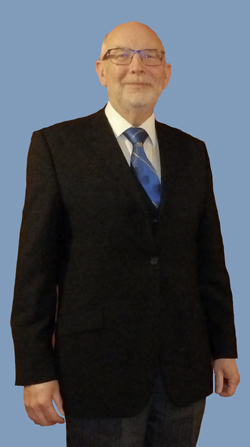 The lodges in the group comprise a fascinating array with interesting heritage, reflecting the history and development of the city. The oldest lodge, St George's Lodge of Harmony No 32 was founded in 1755 in Castle Ditch, part of the remains of the old Liverpool Castle, roughly where Derby Square stands today. Lodge of Perseverance No 155 meets at lunchtime. The University Lodge of Liverpool No 4274 is a member of the Universities' Scheme and is authorised to initiate men over 18 years of age and so has a healthy core of undergraduate as well as graduate members from Liverpool and round the world, it also has members of many different faiths. Croxteth United Service Lodge No 786 is still comprised mainly of serving and former servicemen while Imperial Sefton Lodge No 680 and the Lodge of Grace No 6418 are both amalgamations of two other lodges.
The membership of all these lodges has been and remains rich and varied – from peers and politicians to travellers and tradesmen, from baronets and brokers to priests and publicans for one of the great strengths of Freemasonry is that, whatever a man's status in life and to whatever rank he may have risen in Freemasonry, as men, all Masons are equal.
The lodges in the group vary in many different ways. Some are large in number, some small. Some meet more often than others, some meet in lounge suits and others in dinner jackets. Once a year, at the installation of the new master, the officers of Liverpool Mercantile Lodge No 4319 dress in white tie and tails. Some hold several social events each year, others fewer or none. The age range of members is also quite remarkable. The University Lodge of Liverpool is unusual in having a number of members under 21 years of age, however, many lodges have members in their 20's and early 30's and, at the other end of the scale, there are many members these days who, because of work or other commitments, do not join until retirement.
In the Gladstone Group there is a home for all upright and honourable men who wish to belong to an organisation in which brotherly love, relief and truth are the principal features.
If you are interested in becoming a Freemason or if you would like more information, please contact our membership officer by completing an enquiry form. He will be able to answer any questions you or your partner may have about Freemasonry in general and to satisfy any reservations and concerns you may have about the ideals of Freemasonry.  
John James
Group Chairman
Wear your
Stewards
Jewel
with Pride