With a Zoom meeting attendance of nearly 40, the Fylde Light Blues relaunched themselves in anticipation of the easing of lockdown restrictions later this year.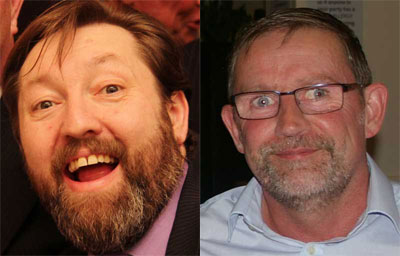 This meeting was spearheaded by Terry Stevens-Lewing of Fairhaven Lodge No 5076 and ably assisted by Geoff Diggles of Anchorsholme Lodge No 5854, who was his technology expert. Geoff is also a member of Baines Lodge N0 7844, who are leaders in promoting their lodge by use of modern electronic platforms.
The meeting was opened by Terry, who welcomed several distinguished guests. These included Assistant Provincial Grand Master for the Fylde, Duncan Smith, who thanked the Light Blues for their kind invitation and was looking forward to a lively event. Terry also welcomed the three Fylde Group Chairmen, John Robbie Porter of the South Fylde Group, David Cook of the Blackpool Group and John Cross of the North Fylde Group.
Also present were Provincial Membership Officer Neil Ward, with Regional Publicity Officers Martyn Jones and Glenn O' Brien, all of whom are keen supporters of the Light Blues movements in the Province of West Lancashire.
The main body of the meeting included a PowerPoint presentation by Terry, which he used to guide everyone through the aims, activities and plans for the future. It also introduced the prominent activists of the Fylde Light Blues who are, Terry Stevens-Lewing and Geoff Diggles, along with hall representatives Ken Greenwood and Clive Chenery. Michael Tax, Paul Darlington and David Edwards are also Facebook administrators.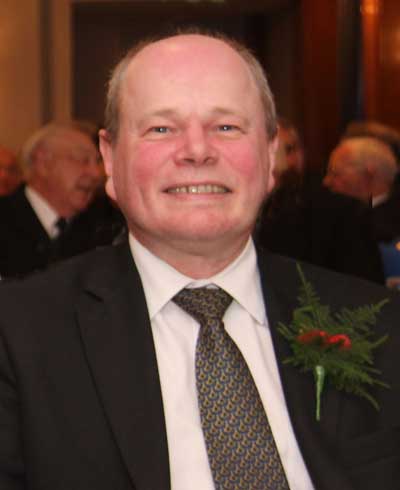 Terry mentioned the need for volunteers so that there would be at least two Light Blues contacts based at each of the five Fylde Coast Masonic halls. He particularly asked for volunteers from Fleetwood, where there was a particular shortage of contacts. Stressing the need to use all kinds of social media platforms, Terry advised that they were currently using Facebook, Twitter and Slack accounts and invited members and prospective members to join them on these platforms to learn about the Light Blues issues in particular, as well as Masonry in general.
Other aims mentioned were to invite lodge secretaries to advise of any ceremonies taking place, so that a contingent of light blues could be arranged to attend the meeting and welcome new members.  This, it was hoped, would encourage new members to take an active part in visiting other lodges, as well as learning about other aspects of the Craft.
Amongst the other activities envisaged, Terry mentioned regular Zoom meetings with talks on several relevant Masonic topics, some of which could be based on information gathered from Solomon, the Grand Lodge information site, and talks from prominent speakers. Also, visiting Grand Lodge meetings as well as visits to lodges in Scotland and Bristol, where ceremonies were enacted in different formats.
During the question and answer session which followed the presentation, several other suggestions were raised. These included encouraging new members to attend the Fylde Group Lodge of Instruction, where they can gain a great deal of guidance on how Masonry works, as well as coaching on how to deliver ritual when their time was right.
Future events were also announced, the most immediate being a talk by Provincial Mentor Stewart Cranage entitled, 'From darkness into light,' on 28 April. Then on 26t May, a talk by the 2012 Prestonian Lecturer, Tony Harvey, entitled 'All you ever wanted to know about Freemasonry (but didn't know how to ask)'. This is billed as a 'White Zoom' meaning open to non-Masons too and aimed at prospective candidates in particular.
All in all this proved to be a very lively and enlightening meeting, with some good points raised, which various brothers took away to do some more work on within their own spheres of interest. Terry received much thanks and praise from all concerned for organising this meeting, as well as for the great amount of work that he does in the background.